World-Record Brits to Step Up Games Preparation at BT Paralympic World Cup
20 Mar 2012
Imagen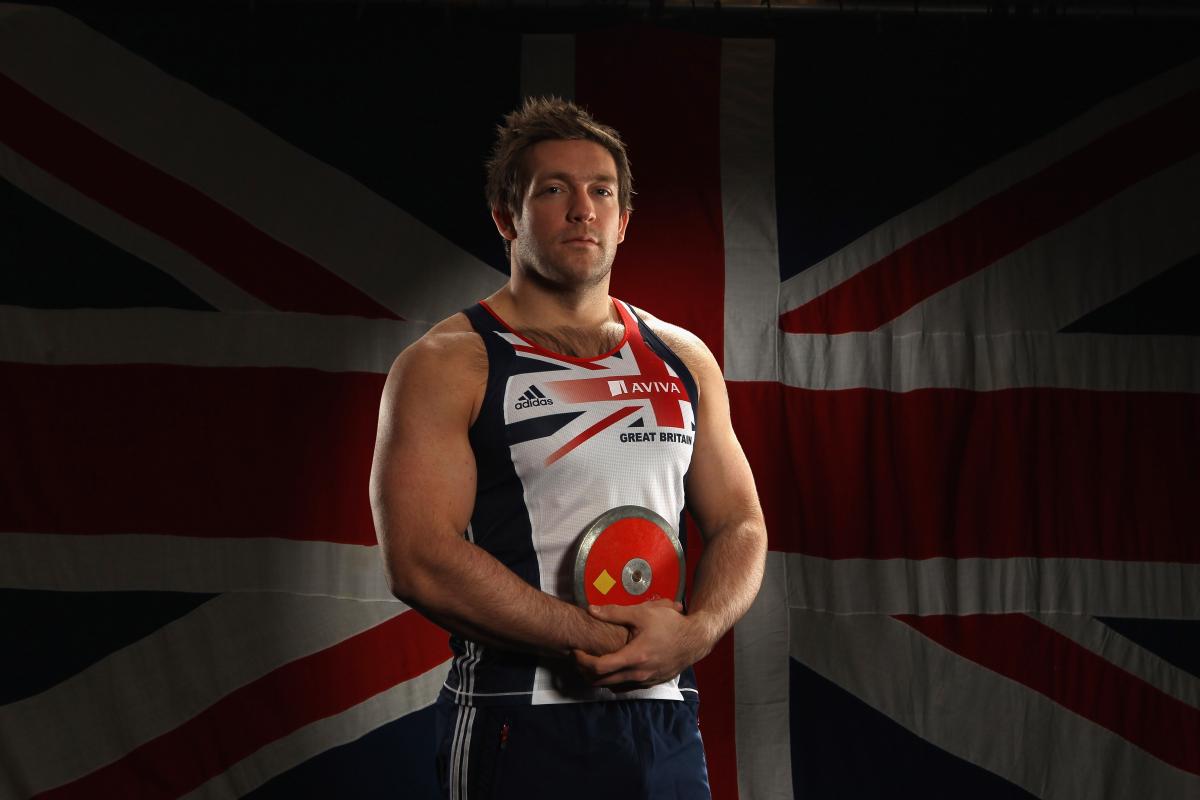 ⒸGetty Images Publicity
"The BT Paralympic World Cup is an important competition in our schedule, because in addition to giving an opportunity to our more experienced athletes to lay down some markers against top quality opposition, it's a great chance for some of our developing athletes to experience world class international competition as they look further down the line to Rio 2016."
Four world-record breakers, including Discus record-holder Dan Greaves, are included in a 24-strong Great Britain and Northern Ireland team headed to the BT Paralympic World Cup in May.
Greaves, who recorded a new F44 discus world record of 59.27m at the BT Paralympic World Cup 12 months ago, returns to the Manchester Regional Arena for this year's event on 22 May with realistic aspirations of a throw in excess of 60m.
The three-time World Champion, who broke his own world record on three occasions last year - most significantly when exceeding his Manchester mark with a new 59.85m global best at the U.S. Paralympic Championships in Florida - opened his 2012 campaign with an impressive indoor world-best of 57.56m at the unique World Indoor Throwing meet in Sweden.
He has broken the F44 discus World Record at the BT Paralympic World Cup on three occasions in recent years.
"It's great to be part of the Aviva Great Britain and Northern Ireland team for this event in such an important year," Greaves told BT.
"The BT Paralympic World Cup gives me the best possible opportunity to compete against my rival athletes ahead of London 2012, not only on home soil but in front of home support and friends and family too. It is also one of my favourite places to throw, and I'm hoping to continue my world record breaking form this year in my final preparations for the Games."
Joining Greaves for the event is fellow world-record holder and 200m T42 world champion, Richard Whitehead.
Whitehead, with a marathon best of 2:42.54, has made huge gains on the track in the past 18 months and clocked a 200m world record of 25.69 at the Aviva London Grand Prix at Crystal Palace last summer.
"Since then (Crystal Palace) I've been working hard with Keith (Antoine) to build up my sprint training and I feel in better shape now than pre-world record," said Whitehead.
"I'm doing so much more on the track than I've ever done before but I'm maintaining a weekly mileage of around 40 miles which I feel benefits me; it was the foundation of my success at the World Championships and I don't want to lose that.
"A lot of that track work has been about going back to basics. I was known to have a bit of a kamikaze style and I'm now looking to be more controlled with more efficient running mechanics. I'm really looking forward to getting out there in front of that crowd in Manchester. It should give me a good performance indicator for the next few months."
Also breaking world records in 2011 and 2012, were Hannah Cockroft and Nathan Stephens, who will compete in the 100m T34 and F55/56/57/58 seated javelin, respectively, in Manchester, and will add experience to a team that includes a number of developing athletes.
T44 sprinter Sophie Kamlish will compete in the 100m and 200m T42/43/44; F57 thrower Derek Derenelagi who will compete in the seated javelin F55/56/57/58 and T54 wheelchair racing duo Will Smith and Georgina Oliver will race in the 100m and 400m T54.
Peter Eriksson, Great Britain and Northern Ireland Team Leader, said: "Everyone has been working hard over the winter to be in the best possible shape moving into this Paralympic Games year and we're all excited about getting out there to compete.
"The BT Paralympic World Cup is an important competition in our schedule, because in addition to giving an opportunity to our more experienced athletes to lay down some markers against top quality opposition, it's a great chance for some of our developing athletes to experience world class international competition as they look further down the line to Rio 2016."
The BT Paralympic World Cup is the largest annual international multi-sport competition in elite disability sport and will once again be broadcast by Channel 4.
The event schedule will see the Manchester Regional Arena host all events, starting with Athletics on 22 May, followed by Wheelchair Basketball and Football 7-a-Side frome 23-26 May. The Boccia international match will be staged on 24 May and the Sitting Volleyball international match will be held on 25 May.
The complete list of the confirmed Great Britain and Northern Ireland team includes:
-- Jonathan Adams F32/33/34 Shot Putt Loughborough
-- Greame Ballard T36 100/200m East Lancashire
-- Mickey Bushell T53/54 100m/400m Telford
-- Richard Chiassaro T53/54 100m Harlow
-- Libby Clegg T11/12 100/200m Newcastle
-- Hannah Cockroft T34 100m Halifax
-- Aled Davies F42/44 Discus Cardiff
-- Derek Derenalagi F55/56/57/58 Seated Javelin Bushey
-- Dan Greaves F42/44 Discus Loughborough
-- Katrina Hart T37 100/200m Redditch
-- Sophie Kamlish T42/43/44 100/200m Bath
-- Jenny McLoughlin T37 100/200m Chepstow
-- Goergina Oliver T53/54 100/400m Brighouse
-- Jonnie Peacock T42/43/44 100/200m London
-- Stef Reid T42/43/44 100/200m London
-- Ben Rushgrove T36 100/200m Bath
-- Will Smith T53/54 100/400m London
-- Nathan Stephens F55/56/57/58 Seated Javelin Bridgend
-- Anne Strike T53/54 100/800m Harlow
-- Owain Taylor F55/56/57/58 Seated Javelin Cwmbran
-- David Weir T53/54 400/800m Wallington
-- Dan West F32/33/34 Shot Putt Nottingham
-- Richard Whitehead T42/43/44 100/200m Nottingham
-- Bethy Woodward T37 100/200m London