Year-end edition of The Paralympian features Rio 2016's legacy
The final magazine issue of 2016 looks at the impact Rio 2016 had on the Movement, contains athlete anecdotes from the Paralympic Games, and much more.
13 Dec 2016
Imagen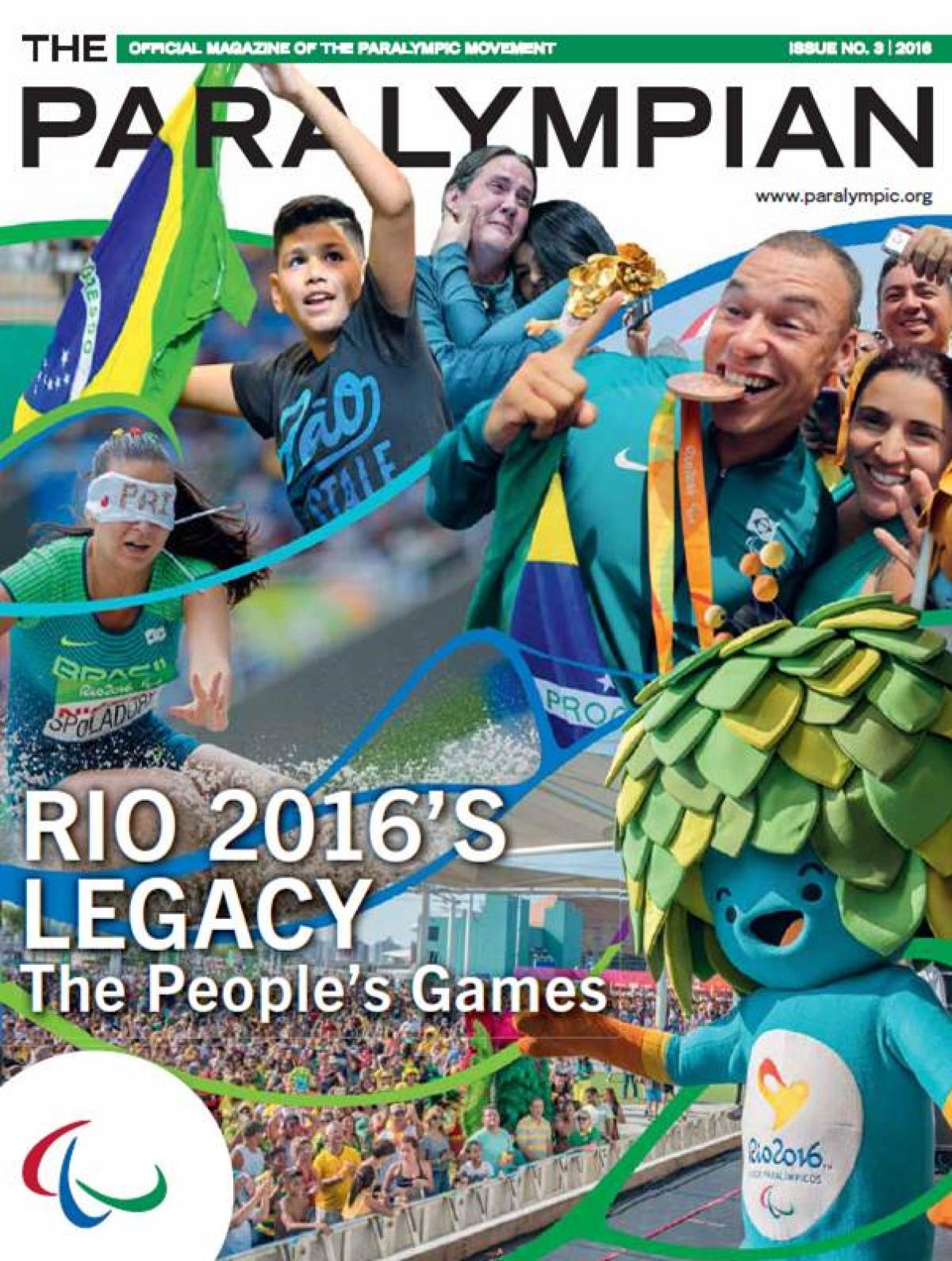 By IPC
The International Paralympic Committee (IPC) has published the final 2016 edition of The Paralympian, with the cover story focusing on the legacy left behind from Latin America's first-ever Paralympic Games. The magazine also reviews what happened in each of the 22 sports from Rio 2016, as well as athlete anecdotes about their gold-medal performances.
Download your copy here.
With Rio 2016 wrapped up, The Paralympian's main feature story looks at how Rio residents – also known as Cariocas – brought energy, passion and life that has arguably never before been seen at a Paralympics. Labelled 'The Peoples' Games,' Rio 2016 also broke new ground in various areas, including media coverage, ticket sales and development; inside, readers will learn how Uzbekistan and Colombia went from less than two medals at London 2012 to double-figures at Rio 2016.
This final edition of the year also reviews what happened in each sport at the Paralympics and highlights some of the top athletes who had stand-out performances.
The magazine is littered with captivating and breath-taking images from Rio 2016, thanks to some of the world's best sports photographers from the Olympic Information Service (OIS) and Getty Images.
The first refugee athletes formed part of the Independent Paralympic Athletes' Team at Rio 2016, and Ibrahim Al-Hussein and Sharad Nasajpour talk about their experiences in the "#AskAnAthlete" section.
Looking ahead at Tokyo 2020, where Para taekwondo will debut, World Taekwondo Federation's Olof Hansson offers his thoughts on how his sport is using Tokyo 2020 to catapult their growth and development. Meanwhile Para rower Birgit Skarstein provides retrospective insight on how her sport grew since debuting at Beijing 2008 and how it can continue to develop in the "Issue of the Season" section.
Next up is the PyeongChang 2018 Paralympic Winter Games, and 2017 will be an important season for all winter Para sports. Find out when World Championships and Test Events will be held, and the athletes to watch for as they go for PyeongChang 2018 qualification.
Finally, Rio 2016 had a sombre moment when Iranian cyclist Bahman Golbarnezhad tragically died in a crash in the road race. The National Paralympic Committee of Iran pays tribute to their athlete in the guest column.
Related Images