Yip Pin Xiu honoured to lead Singapore at Asian Youth Para Games
Swimmer to miss rescheduled Worlds to carry out Chef de Mission duties in Dubai
08 Nov 2017
Imagen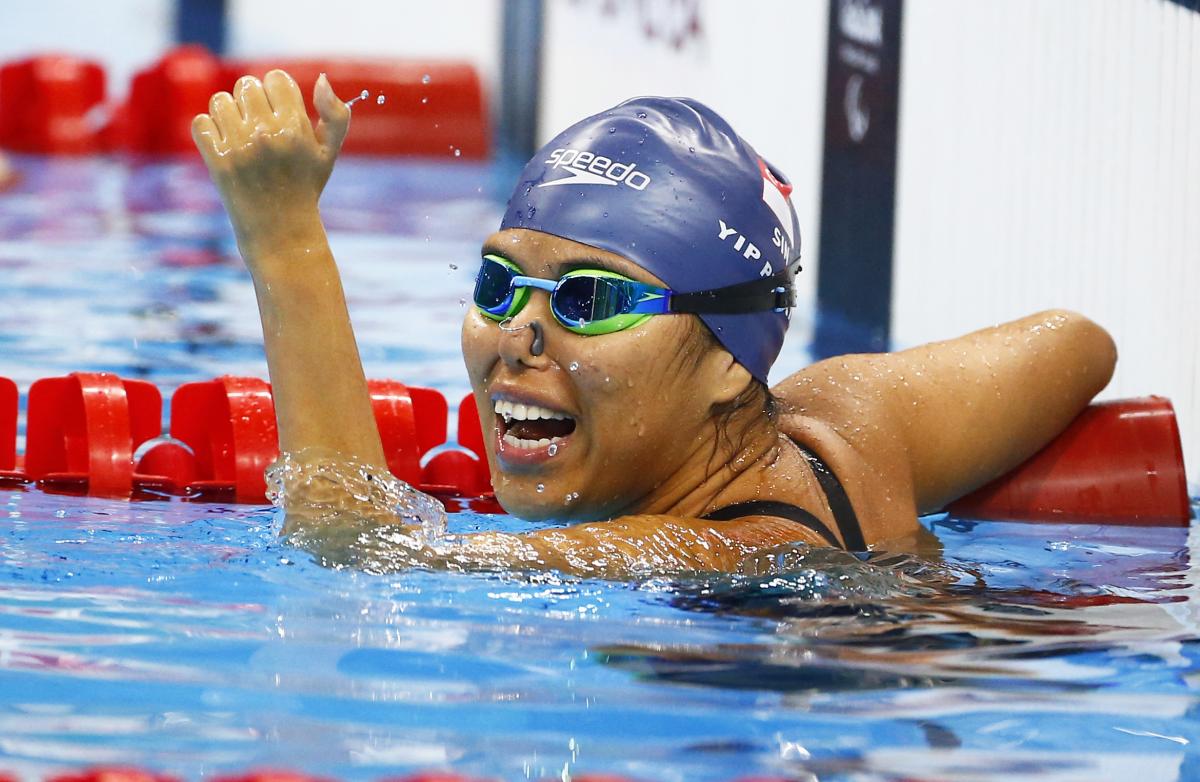 ⒸREUTERS/Jason O'Brien
By Becki Ellsmore | For the IPC
"I see this as an opportunity to give back to the community as well as help some of our younger athletes with their journey to become an elite athlete."
Yip Pin Xiu has described being selected as Singapore's Chef de Mission for the Asian Youth Para Games as "an honour."
The 25-year-old will lead a team of 31 young athletes at the competition in Dubai, United Arab Emirates, where around 600 U20 athletes will compete across 10 sports from 10-14 December.
The three-time swimming Paralympic gold medallist was due to compete at the World Championships in Mexico City. But with the rescheduled competition now also happening in December, Yip decided not to participate.
"I was deeply saddened to hear about the earthquake in Mexico. My thoughts are with them and I send my deepest condolences," she said. "It would have been great if I could have competed at the Worlds; to see all the familiar faces and have a good performance after all the training."
Yip has been one of the world's top swimmers for many years, having made her international debut at only 14 at the World Championships in Durban, South Africa. In 2008, she won her country's first gold medal ever at a Paralympic Games in Beijing, China.
She has the necessary experience and plenty of advice to pass on to the latest batch of up and coming youngsters.
"It was an honour to be picked as Chef de Mission for the Asian Youth Para Games. I see this as an opportunity to give back to the community as well as help some of our younger athletes with their journey to become an elite athlete," said Yip.
"This experience will be a very valuable experience to them as many of my competitions were to me. I want them to be able to learn and grow from it.
"I personally feel that it is important for the next generation of Para athletes to be disciplined, and have grit. [My] journey has not been easy and I have had to make a lot of sacrifices. I want to inspire them by allowing them to see that the journey has ups and downs but if you commit and stay passionate, it is possible to reach your goals.
"I want to be able to share my journey with [the young athletes] and how swimming competitively has made me the person I am today. From my years of swimming, I am more confident and independent."