Yu Hong Sheng targets fourth Paralympic gold
The sitting volleyball veteran knows the game is changing and defending the Paralympic title will be difficult.
16 Feb 2016
Imagen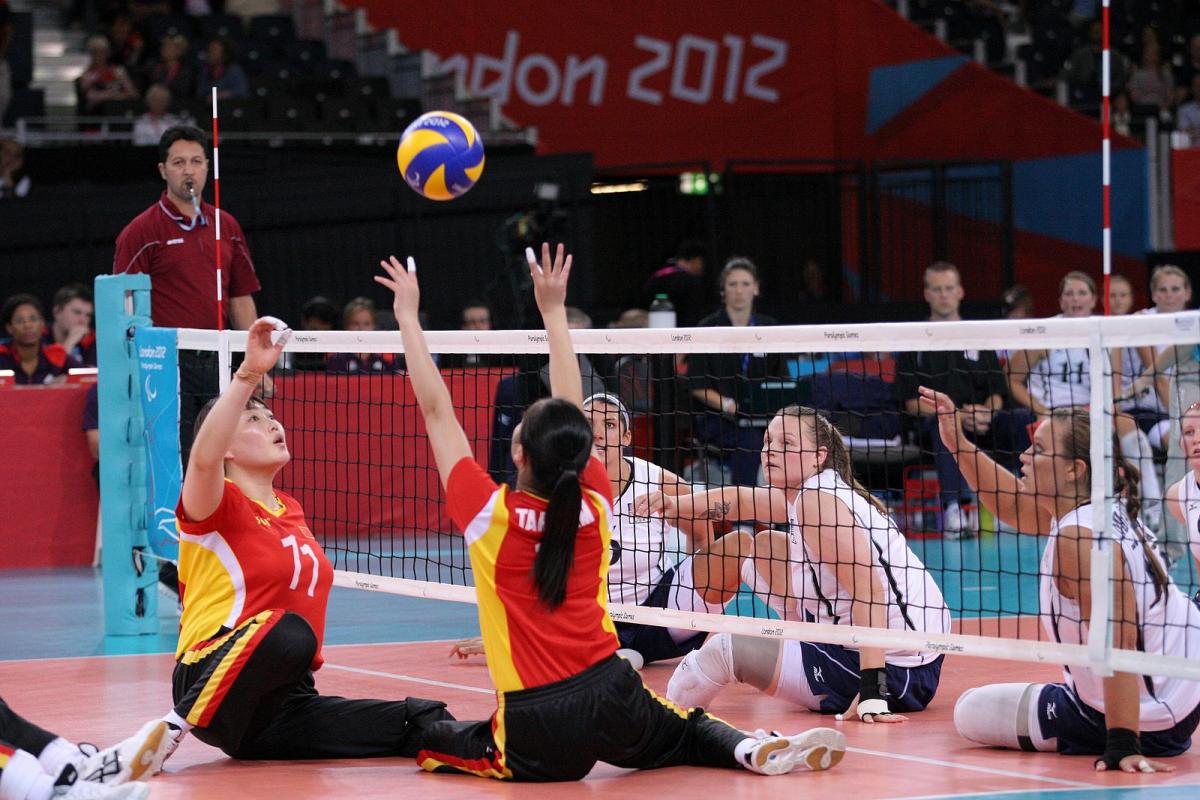 ⒸIPC Credit
By Chris Fleming | For the IPC
China is the only team to win gold since women's sitting volleyball was first introduced to the Paralympic programme at Athens 2004, and Shen has been an important piece to China's success.
The Chinese women's sitting volleyball team will go for their fourth consecutive Paralympic title at the Rio 2016 Paralympic Games from 7 September. But veteran player Yu Hong Sheng knows that the game is changing and continuing China's dynasty will be tougher.
"Rio will be a big challenge for the team but we have a strong will to fight," Sheng said. "We know what we are facing, and we are determined to play our role and are dedicated in daily training."
That is why team China will need as much preparation as they can get. Sheng said the upcoming 2016 World ParaVolley Intercontinental, held 17-23 March in in Hangzhou, China, will do just that.
"The Intercontinental before Rio serves as a rehearsal – it's very important to us. We will try to find our weaknesses and problems during competition, and improve ourselves accordingly in training," Sheng said.
The veteran attacker explained that the event will not only help China fine tune themselves ahead of Rio, but is also the perfect opportunity to observe potential opponents.
So far, 15 women's teams will compete at the International tournament, including London 2012 silver medallist the USA and bronze medallist Ukraine.
"Personally speaking I want to be champion for sure," Sheng said.
"The current national team is composed mainly by the former players who are aging, with only a few new ones who have difficulty to catch up. Some players need to work on stress."
Although China has been an international powerhouse, Sheng knows the sport is changing and China will need to adapt.
An influential player known for her powerful spikes, Shen said sitting volleyball has undergone some tactical changes in recent years. The biggest change, she said, is in the technique, from a dig-and-pass to a fast-attack, spike game.
"Many teams have grasped the sport's distinguishing points, such as fast movement of the bottom on the floor," Sheng said. "What's more, the female players are developing techniques. The physical and tactics are all taking lessons from the men's team too."
She can see improvements already not just in other teams, but also in the sport overall.
The Volley Information System (VIS) – adopted from the International Volleyball Federation (FIVB) and determines the best player for skills such as scoring, spiking, blocking and serving – will be incorporated at the international tournament.
"What is special in this event is that VIS, the technique analysis system for volleyball, will apply. The system will analyse the players' technique and evaluate the player with the best skills in each match," she said.
After starting out as a volleyball athlete, Shen sustained a knee injury during a training session with the Chinese national team at the age of 20 and had surgery.
She had two pins inserted into her left knee and was unable to walk properly again.
China is the only team to win gold since women's sitting volleyball was first introduced to the Paralympic programme at Athens 2004, and Shen has been an important piece to China's success.
But at 44 years old, the veteran knows this might be her last Games.
"As an athlete and a coach, I love the sport as part of my life," Sheng said. "I realised that with my age, the day of retirement will come some time. I would like to stay on court as a coach. I will also work for the people with disabilities."
Sport fans from around the world can now buy their Paralympic tickets for Rio 2016 from authorised ticket resellers (ATRs).
The IPC's Global ATR is Jet Set Sports, and Rio 2016 tickets and packages can be purchased on the CoSport website.
Residents of Brazil can buy 2016 Paralympics tickets directly from the Rio 2016 website.