Top 5 tips to get started in judo from comeback champion Alana Maldonado
Paralympic and world champion Maldonado wants everyone to know it is never too late to start practising judo
27 Jul 2022
Imagen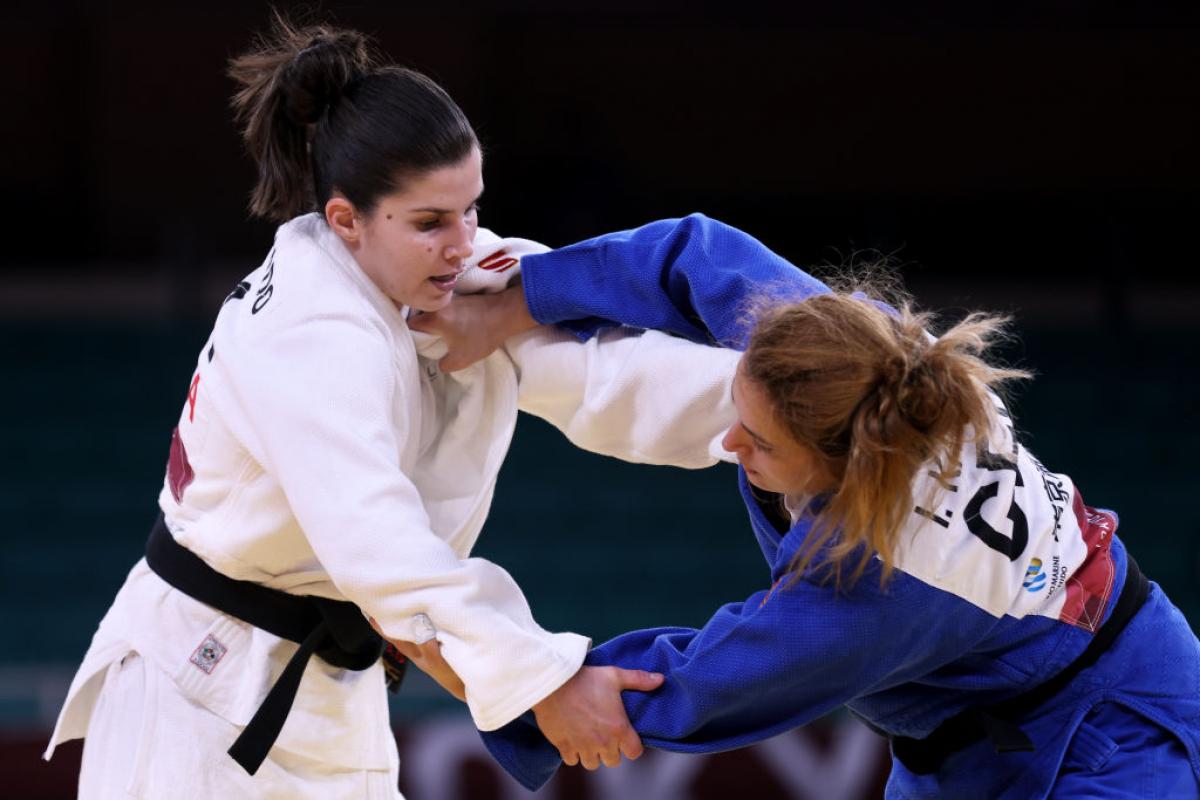 ⒸKiyoshi Ota/Getty Images
By PARA SPORT
Becoming a champion is a journey filled with many setbacks. Alana Maldonado understands this better than most. 
The Brazilian judoka dreamed of winning the gold medal at her home Paralympic Games in Rio de Janeiro in 2016. Instead of standing on top of the podium, however, Maldonado was left lying on her back in front of heartbroken spectators after getting beaten in the final.
Five years later she was brought to tears again, but this time for all the right reasons as she claimed the long-awaited gold in the women's -70kg event.
"Becoming a champion here is inexplicable," Maldonado said after her victory in the legendary Nippon Budokan, which is widely recognised as judo's spiritual home. 
"After Rio, I felt defeat, but everything has a good side. Rio hurt a lot to lose, but it made me grow a lot, evolve a lot," she added.
With this medal, Maldonado became the first female Brazilian judoka to win gold at a Paralympic Games. Three years before she accomplished the same feat at the 2018 IBSA Judo World Championships.
Maldonado first started judo at the age of four thanks to the efforts of her grandmother and uncle. Her grandmother worked in a gym and took her there every day, while her uncle was a judo coach.
Ten years later, at age 14, Maldonado was diagnosed with Stargardt disease, which causes progressive vision loss, and eventually switched to judo for people with vision impairments. 
Maldonado turned 27 years old on 27 July. To celebrate the athlete's birthday, we are publishing her top five tips to get into judo, no matter what age you are.
1. Take a test lesson

2. Get a Judogi
It is ideal to have a Judogi (the uniform worn during judo practice, which includes pants, a jacket and belt), but it is not mandatory to start training.
3. Practise the movements
Practise the movements in every class to improve your technique.
4. Learn to fall
Learn all the ways to fall in order to avoid getting hurt.
5. Start now
It's never too late to start practising judo or any other sport.