Top 5 tips to get started in Para sailing from sports veteran Erikstad
Bjornar Erikstad, Norway's flagbearer at the Rio 2016 Paralympic Games, encourages people to take up Para sailing with a smile
04 Aug 2022
Imagen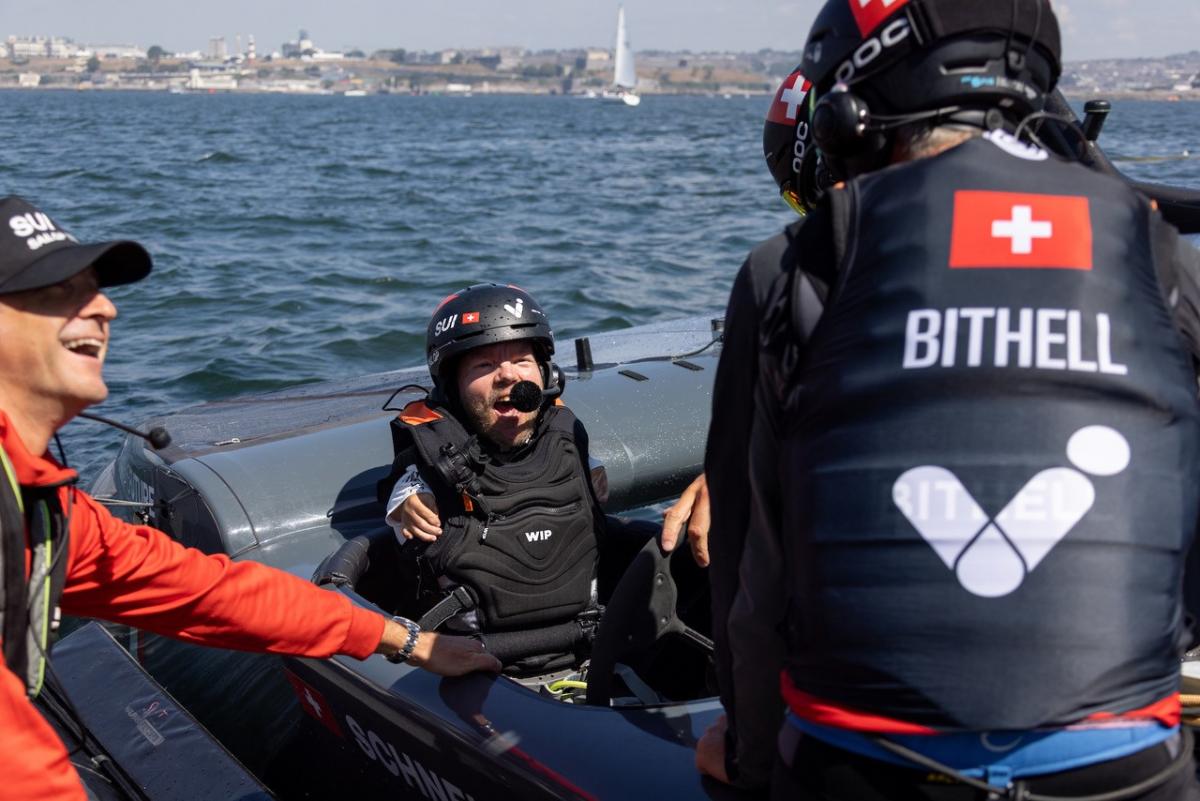 ⒸDavid Gray/SailGP
By PARA SPORT
Since starting Para sailing as an eight-year-old boy, Bjornar Erikstad of Norway has been fascinated by the sport. More than three decades later, he has grown to become one of the most prominent and experienced sailors.
The 41-year-old sports veteran has won multiple medals on the World Cup circuit and other international competitions, competed at four Paralympic Games and was Norway's flagbearer at Rio 2016.
Erikstad, who has TAR syndrome, describes himself as being born without arms and his fingers fixed on his shoulders. He has sailed on the 2.4mR single-person keelboat since he was introduced to it when he was 15.
Growing up on an island in Norway, Erikstad credits his upbringing as one of the reasons behind his success.
"My father said that everybody has to sail and my parents have always had that mentality that if you haven't tried it, you can't say that you are not able to do it," he said in an interview in 2014.
"I had to try it, and after some struggling, I found it really fun and started to sail more and more on my own."
Erikstad is now also the CEO of the We Foundation, a Norway-based disability charity that partners with the Swizerland SailGP Team. 

Here the experienced athlete offers tips on how to get started in the sport that he has enjoyed for more than three decades.
1. Find a local yacht club
My first tip will be to find a local yacht club nearest to you and ask them, "Do you have any sailing activities?" They often say "yes."
2. Find a boat that suits you
There are a lot of boats, and maybe there are some boats that fit you worse or better than others. So ask around, and ask, "Which boat will fit me?"
3. Take time
Sailing, it can be a bit complex, so start with the easy things. Start by sailing with the wind from behind and enjoy it. Then you can further your experience.
4. Have fun
Sports is always about having fun. Whatever you achieve, always do it with a smile.
5. Try to evolve during your career
Sailing, you can do it your whole life. I started as an eight-year-old and I hope I can continue until a very high age. You can sail your entire life, so take small steps and enjoy sailing.