Emily Bayci: '..different than what I was used too'
After mostly covering Olympic events, Bayci took on a new challenge with Para archery reporting at Rio 2016.
05 Nov 2016
Imagen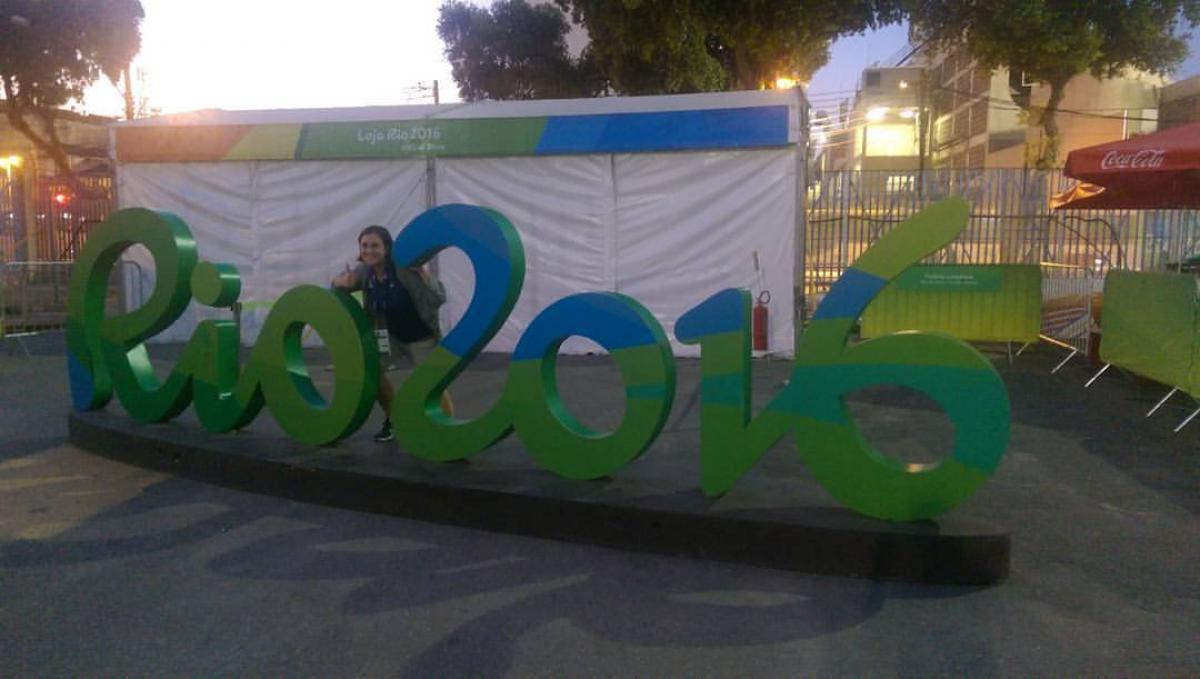 ⒸEmily Bayci
By Emily Bayci
I always say that opportunities come in the way that you least expect them. I started reporting at the age of 15 and instantly gravitated towards sports. I'm still not sure why. It was quickly apparent that "mainstream" sports were not my fancy and I enjoyed writing feature stories, particularly about Olympic sports.
It became my dream to cover the Olympics one day, a dream that became deferred when I decided to study to become a children's librarian and help kids learn how to read. Despite the career change, I never stopped writing. There was like a magnetic pull that always drew me back to sports reporting.
I was an International Olympic Committee (IOC) Young Reporter for the 2014 Nanjing Youth Olympic Games in China, where I reported on a variety of sports with young reporters from around the world. In 2016 I was selected as a Young Reporter for the 2016 Lillehammer Youth Olympic Games in Norway, where I entered uncharted waters, or ice, covering winter sports.
Reporting on these international multi-sport events helped rejuvenate my love for reporting and strengthened my love for the Olympic Movement.
Then, one of my old sports reporting friends picked up a job with the International Paralympic Committee and asked me to be a volunteer reporter. I accepted and sometimes it was hard to keep up, especially with having a full-time job and going on other adventures and living life.
I was the beat writer for Para archery, something I knew nearly nothing about.
I kept at it the best I could and one day Chris Wells, the communications manager at World Archery told me there was an opening on his team for the Paralympics. It was an opportunity I knew I needed to take.
I studied up on the flight over to Brazil and was ready to take on the challenge of Para archery reporting. This experience was unlike any other event I had been to. My archery knowledge doubled every single day and I developed a bigger respect for the athletes than anyone I had ever dealt with.
The Paralympics were different than what I was used too. The high caliber of athleticism was still there along with the intense competition. But, there was a type of community among the competitors that I had never experienced before. The athletes were all fighting for the gold, but they were all in it together. It was truly a collaborative effort to be their best possible selves.
I was swept into this effort without even realising it. On my first day, Chinese archer Zhou Jiamin asked me to grab her bow for her. I picked it up entirely wrong and almost dropped it while she simply laughed at me, clearly an archery rookie. Another day, I had the responsibility of pushing Japan's Ueyama Tomohiro
up to the shooting range. I was so excited I brought him out when the coaches were announced and was quickly called back.
I almost cried for the first time ever writing a story when I interviewed South African archer Shaun Anderson after he had bow troubles in the ranking round. His passion, troubles and dreams produced the most genuine narrative I had ever heard.
On the day of the men's compound open finals, I interviewed the USA's Andre Shelby multiple times and was amazed by how calm, cool and collected he remained through all the pressure. He stayed focused, even when he faced Brazil's Andrey De Castro in the quarterfinals and had to concentrate despite the ear shattering screams from the Brazilian fans. When he won gold, I watched the smile take over his face as he finally celebrated and was able to hear the US national anthem loud and proud.
Also in the men's compound open, I observed Andrew Milne as he medalled and made Australian archery history. I was inspired by his dedication and focus along his Australian fans, whom he instructed to keep silent so they would not distract him. His dedication to archery was simply because he enjoyed it and wanted to get more athletes engaged in the sport.
I'm not an athlete, I never was and I probably never will be. I've reported on sports for over a decade and never had any desire to play. However, after 10 days in the Para archery community, with athletes truly dedicated to the sport for reasons like the community, the fun and the solitude I cannot deny the urge to pick up a bow myself. Archery is a sport that transgresses able-bodied lines. It is a sport that inspires everything the Olympic and Paralympic values represent.
Through Para archery, I accomplished a dream I never knew I had. A Paralympic Dream that I couldn't be more grateful for.
Emily Bayci is the beat writer for Para archery. Follow her work at paralympic.org/archery/news and follow her on Twitter at @EmilyBayci . The IPC volunteer writers programme was launched in 2013 and currently consists of more than 30 volunteers from around the world helping produce content for Paralympic.org.