Kevin Rempel: Sweet Taste of Victory Against USA
Canadian Ice Sledge Hockey player talks of latest exhibition series
01 Mar 2012
Imagen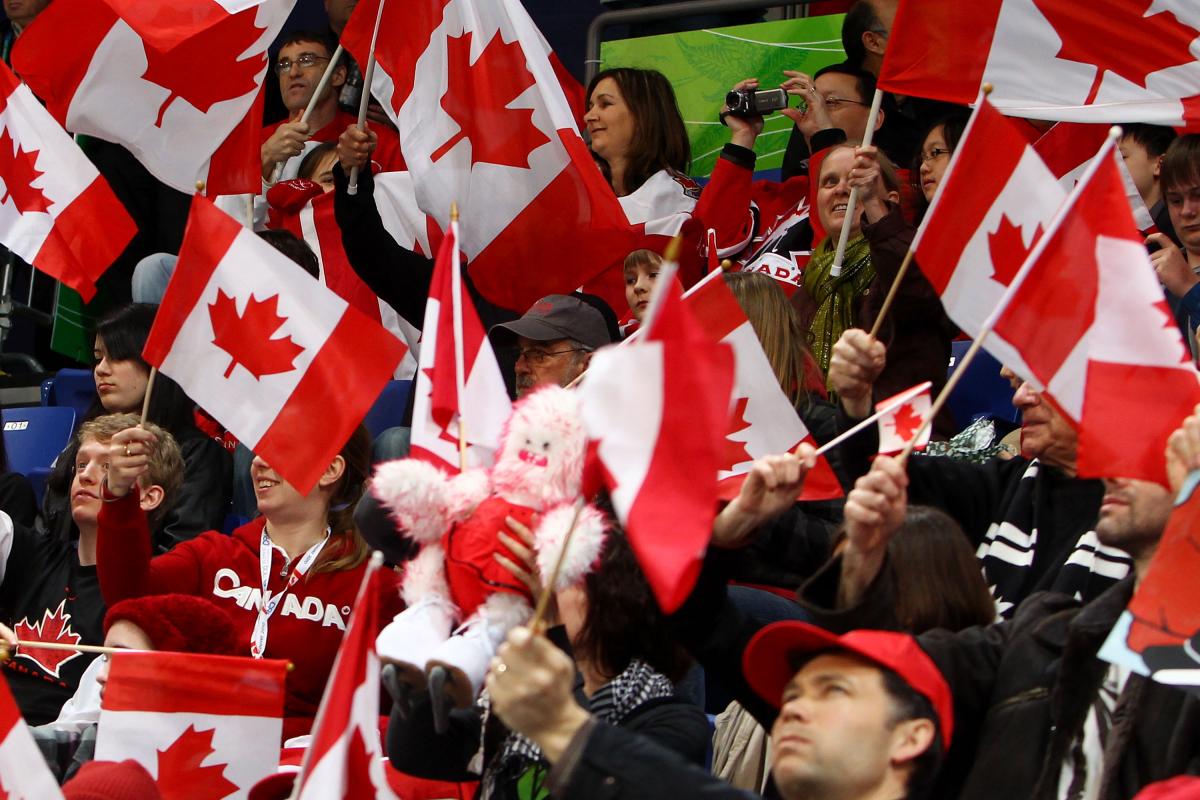 ⒸGetty Images
By Kevin Rempel
As of today, there are 16 days until we leave for the World Championships in Norway.
As I write this, I still can't stop thinking about how awesome, and how much fun it was to play these last three exhibition games against USA in Buffalo, New York.
Showing up last Tuesday, I caught a nasty flu bug on the two-hour bus ride to the hotel. I don't know how it could happen so quickly, but from leaving home feeling 100 per cent, by the time I got to Buffalo I knew it was only going to get worse. We showed up, unpacked and went to the hotel for a late dinner and then to bed for early morning fitness testing and practice.
I woke up the next day feeling groggy but hit the ice anyway. Our first hour was some testing to see where our fitness was at compared to the start of this year. All our guys are looking good, and I'm happy to say again that hard work pays off. My times have improved both in the sprint and endurance tests from the beginning of the season. Practice went well, but by the time I got back to the hotel I started to feel real bad.
Cold shakes started coming on. I was shivering one moment, then hot the next. I lost my appetite, went to bed and got the worst sleeps for the next three days.
Not fun to deal, with let alone play through, but that's how it goes.
Game 1 we lost in a shootout, 3-2.
We shouldn't have lost that game. I think we beat ourselves, really.
It went back and forth on the scoreboard, but we were chasing the puck a little too much and fell off our gameplan a bit. USA is a tough team to beat, and that loss came at the right time to remind us how bad it sucks to lose.
We came back to the rink the next day ready to fight again, I'll tell you that.
We finally have been getting the starts we want and after several guys laid out some huge hits, that just got the whole team going. Bodies were flying all around and by the end of the second we were up 2-0.
After a few fights at the net and a handful of penalties, we left that game with a 3-1 victory. It was honestly one of my favorite games of the year, hands down.
I was still feeling like garbage from the flu, but couldn't stop smiling the whole way back to the hotel. I don't like Team USA, but they sure do bring out the best in us.
Game 3 was our time to seal the deal on this event and go home proving that we're the guys to beat in Norway. USA did open the scoring three minutes into the first, but after that we just took it to them.
By the end of the first, we were up 3-1 and from power plays in the second and third period we left with a 5-1 victory. Our power play unit went 3-for-8 and was a major difference in comparison to USA, which went 0-for-3.
As of today, there are 16 days until we leave for the World Championships in Norway.
Ice time is getting bumped up from two times a week to three to four times a week and hockey is all I'm thinking about.
Eating right. Sleeping right.
I've got my playoff beard going.
Now, I just have to find time to see the new movie "Goon!"
Related Images
Related Documents