Leo Rupp: I'll be back
The German shooter has recently announced his temporary retirement from the sport which comes as a shock ahead of the World Championships in his home country this July.
02 May 2014
Imagen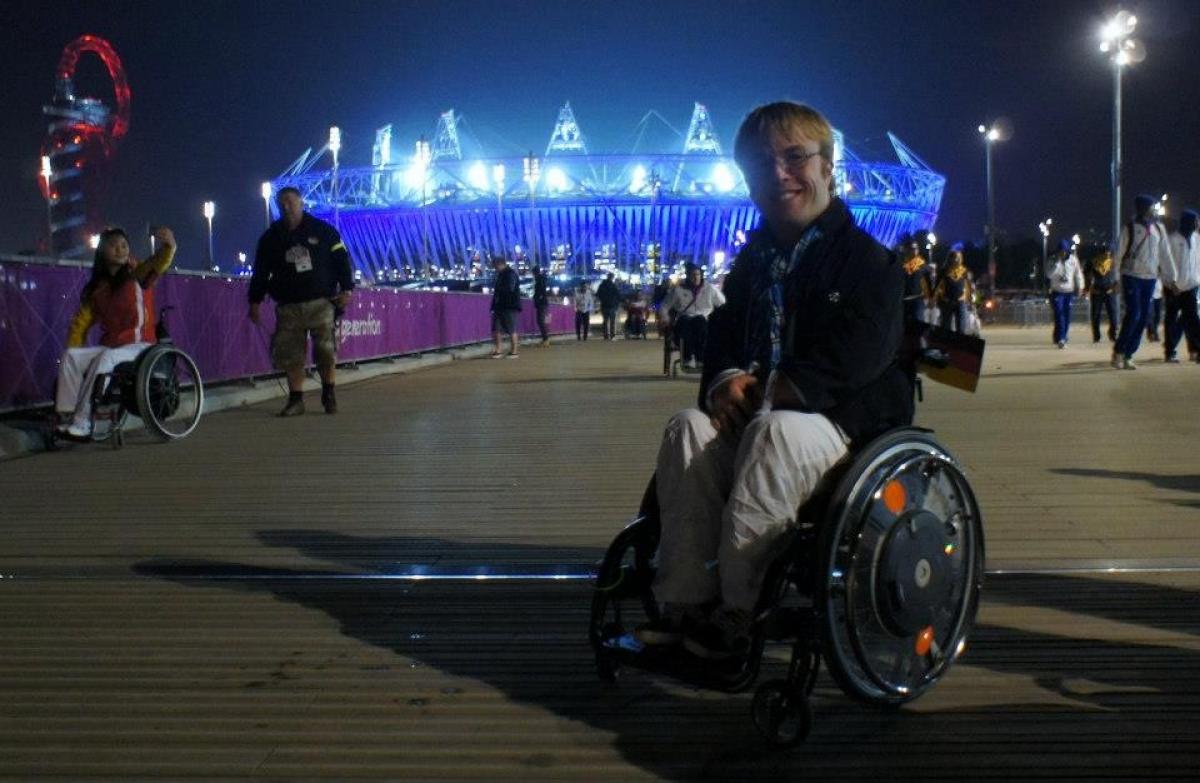 ⒸLeo Rupp
Hello friends,
Since a few days, one question is on my mind: How is competitive sport organised in different countries? I'm sure there are different ways and structures and I can tell you today something about my situation in Germany.
To be clear: I am an amateur athlete. In Germany, you can't live on para-shooting. In some cases you even have to invest a lot of money yourself. It might sound absurd that an athlete from the national team has to pay for competitions. Without wanting to say a concrete number, the budget of a para-shooter in a World Championships year like 2014 is a number with four figures.
My main job is definitely my studies in Berlin which also has advantages. Unlike many professionals, the sport is not my source of life. I want to be a doctor and can exercise this job forever. Sport is and simply remains the most beautiful minor thing in the world.
In Germany, there are at the moment attempts to better include war veterans to para-sport. I think the attempt is favourable for ex-soldiers as well as for the government but my fear is that para-athletes without a military background could be left behind. Presumably focusing on war veterans is the para-sport of the future but I don't want to judge whether this is the right way or not.
My year is dominated by the balancing act between studies and sport. I guess studying medicine is not the easiest thing on earth and after eight hours of seminars and a few hours of studying at home, a sport like shooting where you have to focus extremely is tough. But the nice thing is that I don't need to go to training if I don't feel like doing it. For me, shooting stands for fun and I'm honoured if I can compete for my home country. Even if sometimes, the time for training is too short and I am not nominated for the national team. A few years ago, I would have wanted to become a professional shooter but today, I'm thinking differently about it. I deeply believe that you can only be successful in sport if you do it without pressure and only for yourself.
A few weeks ago, I announced my resignation from the national team for 2014. This decision was not easy for me especially because of the home World Championships in Suhl in July. But at the moment, I want to focus on my studies, my family, friends and my girlfriend. I also plan to write my doctoral thesis this year which requires a lot of time and effort.
But my big aim is Rio 2016 and I will fight for this as hard as I fought for London 2012. And I can tell you – seeing the flame lightning in the Olympic stadium is worth every minute of the effort.
For now, this will be my last blog on Paralympic.org. I hope you enjoyed reading.
I promise you will hear again from me!
At this point, many thanks to IPC Shooting and Uwe Knapp, who has just always believed in me and to whom I owe so much.
I would be happy to read some comments from you on my Facebook page about the structure and development of para-sports in your country.
The 2014 IPC Shooting World Championships will take place from 17-26 July in Suhl, Germany, and will feature around 300 athletes from 50 countries.
Related Images