Leo Rupp: Music in sport
German shooter Leo Rupp on the songs that mean the most to him.
24 Dec 2013
Imagen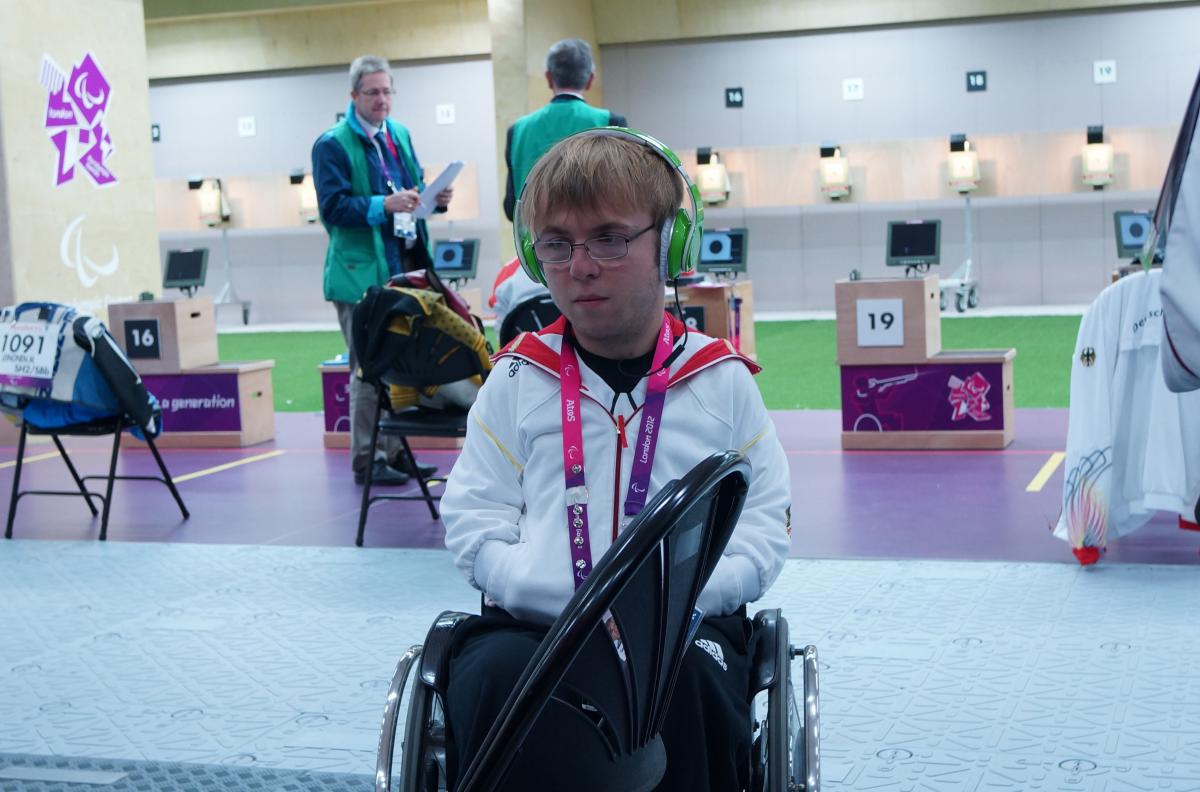 ⒸLeo Rupp
By Leo Rupp
This older title was appropriately my music during our internal national qualification for London 2012. And definitely served its purpose.
Hi there! Hope you are all doing well and Happy Holidays!
I have been thinking for days about music in sport. I would like to tell you about my relationship with music and in which situations it helps me or hinders me even a little.
I've always been a very musical person. From the age of five I played drums and other percussion instruments. Since the beginning of my sporting career, music has played a major role.
Because shooting is definitely a mental sport, especially in the preparation itself, everybody must structure it to get into the competition. It helps me to listen to a wide variety of music, which is different for each competition.
I think it is the most effective if I simply tell you the story of my top five music tracks.
1. How to save a life - The Fray
This quiet song that I heard for the first time in the television Scrubs, has done me a very good service in many national competitions and helped me to focus on the essentials.
2. The bitter end - Placebo
This song, which I heard on my first IPC Shooting World Cup in 2011 in Poland again and again, proved to be not very useful at a very competitive level. It's a great song but unfortunately a little too fast and not very reassuring. I have made this error several times so far. Maybe I 'm learning so someday I will stop listening to it!
3. Don't stop believin - Journey
This older title was appropriately my music during our internal national qualification for London 2012. And definitely served its purpose.
It seems that I listen to only one song before competitions. And that is almost true. Although I have a playlist on my phone, I tend to listen to a certain song over and over again.
4. Charlie Brown - Coldplay; Nuvole Bianche - Ludovico Einaudi; Dancing in London - Patrick Miller
During the three weeks of the Paralympics in London I heard a lot of music through the celebrations.
But you could say that for me three titles were particularly important. The fast song 'Dancing in London', I listened to during the bus rides and in the Village very often.
At the training courses and the pre-event training, I listened to Charlie Brown by Coldplay.
The song Nuvole Bianche by the Italian pianist Ludovico Einaudi I listened to during competition and it gave me goosebumps like I am back in the concert hall.
5. Read all about it - Emeli Sandé
It is now the 2013 IPC Shooting European Championships in Alicante, Spain. Just over a year after the Games in London, I have chosen one of THE songs of that time for my preparation. It was a good choice.
Should you listen to music before a competition? Each athlete must definitely decide for their self.
The sport, the choice of genre and the point of time are very important for your next competition.
I would be interested to hear your experiences. If you like, you can post me your thoughts about music in sport or your favorite song at my Facebook page.
Leo Rupp will be aiming to qualofy as part of the German team for the 2014 IPC Shooting World Championships in Suhl, Germany in July.
Related Images