Stuart Lieberman: 15 most marketable para-athletes
Following Alan Fonteles Oliveira's inclusion in SportsPro's 50 Most Marketable Athletes, here are 15 other Paralympians who IPC Editorial Co-ordinator Stuart Lieberman believes have the potential to make such a list in the future.
15 May 2013
Imagen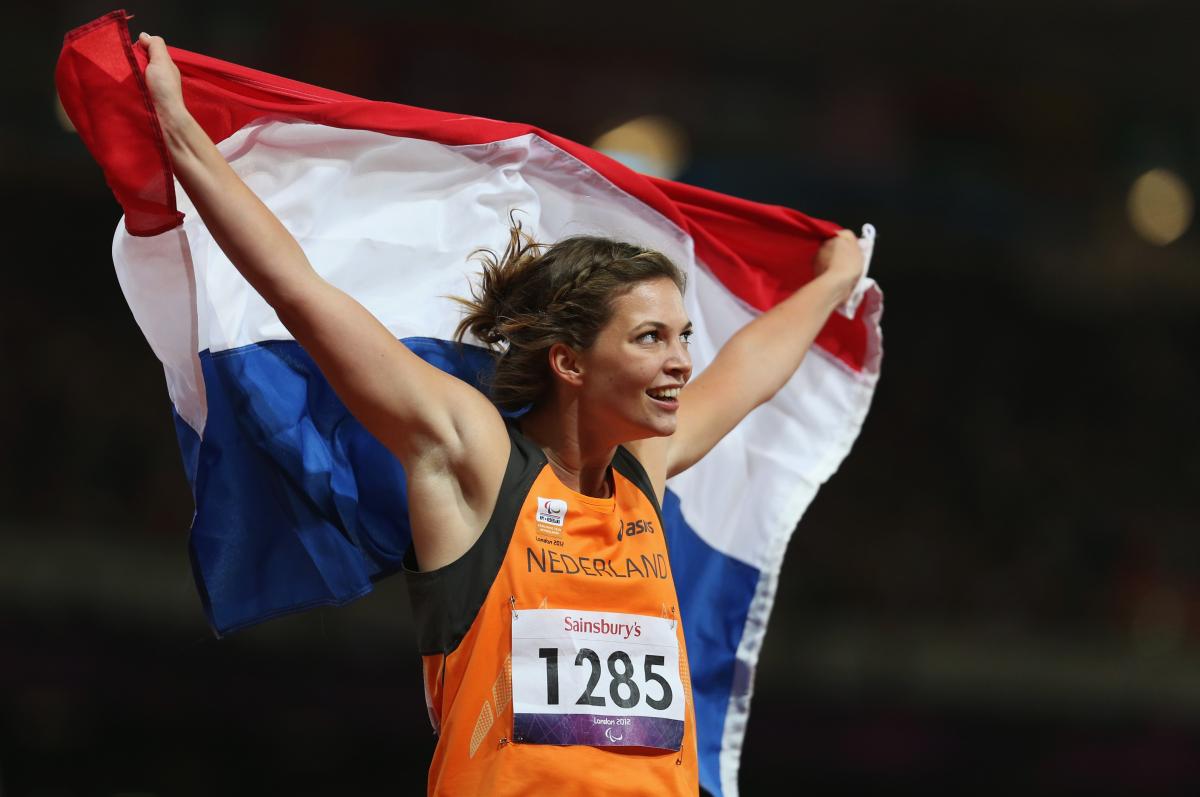 ⒸGetty Images
While Oliveira certainly has a large future ahead of him, nobody can deny the distinct appeal every para-athlete has in the world. Every single one of them has a unique story that elicits courage, determination, inspiration and equality.
Brazil's Alan Fonteles Oliveira became the first Paralympian to be named to SportsPro magazine's 50 Most Marketable Athletes list this week.
While Oliveira certainly has a large future ahead of him, nobody can deny the distinct appeal every para-athlete has in the world. Every single one of them has a unique story that elicits courage, determination, inspiration and equality.
Here's a list of 15 Paralympians – in no particular order – who I believe have the potential to follow in Oliveira's footsteps and become top marketable athletes on the international stage.
1. Greg Westlake (Canada, ice sledge hockey): As the captain of his team, Westlake is a veteran in the game and everything a sponsor looks for in athlete. He's the top scorer on a world championship team, a charismatic and intelligent interviewee, and he knows what it takes to draw attention to his sport and fans to his games.
2. Jarryd Wallace (USA, athletics): Really now, what other Paralympian has their own hashtag? Despite not winning a medal in his Paralympic debut at London 2012, the sprinter's #iRunForHim motto has quickly caught on and there's no better athlete who has successfully self-branded his or herself. If Wallace can now get to the podium, he's gold.
3. Marie Bochet (France, alpine skiing): The 19-year-old was the top winner at this year's IPC Alpine Skiing World Championships, hauling in five golds. The future face of France's Paralympic team. She was a part of the IPC Alpine Skiing development camp seven years ago and is the perfect example of a para-athlete who has gained significant support on her journey from grassroots to gold.
4. Marlou van Rhijn (Netherlands, athletics): The 200m T44 Paralympic champion had a Barbie doll modeled after her following London 2012. That's got to be some sort of instant claim to fame. And with Dutch wheelchair tennis veteran Esther Vergeer now retired, van Rhijn can perfectly fill the void as her country's Paralympic star of the future.
5. Gustavo Fernandez (Argentina, wheelchair tennis): I've been saying it for the past year now, but let me repeat it once again. This rising star, now No. 3 in the men's singles world rankings, is the next big name in Paralympic sport. His father had a successful 17-year professional basketball career in Argentina, and his brother has played professional basketball in Italy after making a name for himself playing at Temple University in the USA. Now, at 19, it's Gustavo's turn to shine.
6. Ellie Simmonds (Great Britain, swimming): The swimmer's tears alone after winning her first London 2012 gold are enough to capture a worldwide audience. And to think she's just 18 and is already known by the entire British public is just remarkable. She has years of fame ahead of her.
7. Matt Cowdrey (Australia, swimming): Cowdrey is Speedo's latest ambassador and the most-decorated Australian Paralympian of all-time. He's continuing to swim his way through the record books and is expected to headline once again at this year's IPC Swimming World Championships and potentially at the Rio 2016 Games.
8. Fernando Fernandes (Brazil, canoe): The three-time reigning champion in his sport, Fernandes has previously been a a professional able-bodied football player, a boxer, an international model for the likes of Calvin Klein, Dolce & Gabanna, and Abercrombie & Fitch, and a star on the Brazilian edition of the reality TV show, "Big Brother." Marketable is his middle name.
9. Heinrich Popow (Germany, athletics): Ottobock's well-spoken ambassador was displayed on posters throughout Germany leading up to London 2012, and the 100m T42 Paralympic sprint champion is in the prime of his career heading into this summer's IPC Athletics World Championships in Lyon, France.
10. Melissa Stockwell (USA, triathlon): The three-time world champion in the TRI-2 class was the first American female soldier to lose a limb in the Iraq war in April 2004, just a month into her deployment, and then took part in the Beijing 2008 Paralympics in swimming. She recently met with American President Barack Obama and George W. Bush at the opening of the Bush Library in Texas.
11. Will Bayley (Great Britain, table tennis): Bayley is one of the best at giving fans an inside look into his life via Twitter, Instagram and Channel 4's videos. After grabbing silver in singles at London 2012, Bayley's next four years are all focused on getting to the next step on the podium, and he's eager to share his journey with the world along the way.
12. Mikhalina Lysova (Russia, nordic skiing): With five golds and a bronze to her name at this year's IPC Nordic Skiing World Championships, the visually impaired skier is on her way to the top. Having just turned 21 and with Russia hosting the next Paralympic Winter Games, now is the perfect time for Lysova to enter the spotlight and shine on the world's stage.
13. Natalia Partyka (Poland, table tennis): As both an Olympian and Paralympian, Partyka is one of Poland's most successful athletes in any sport and is a three-time singles gold medallist at the Games on the Paralympic side. Born without a right hand and forearm, Partyka's fan base back home is enormous and she's been in everything from books and magazines to TV shows and documentaries.
14. Daniel Dias (Brazil, swimming): Everybody's talking about sprinter Alan Fonteles Oliveira, but don't forget swimmer Daniel Dias as one of the potential Rio 2016 stars for the host nation. He won six golds at London 2012 – all in world-record times – and just picked up his second Laureus Award. With the Games coming home for Dias, expect him to be the centre of attention for the next four years in Paralympic sport.
15. Amy Purdy (USA, snowboard): With snowboard making its Paralympic debut at Sochi 2014, Purdy has the chance to become one of the sport's first stars. The double-amputee, who received a kidney transplant from her father, is also a spokesperson and actress, having participated on the USA's hit television series, The Amazing Race.
Related Images