Thomas Jacobsen: From the Sidelines
Taking it day by day, recovering from an Ice Sledge Hockey Injury.
13 Feb 2012
Imagen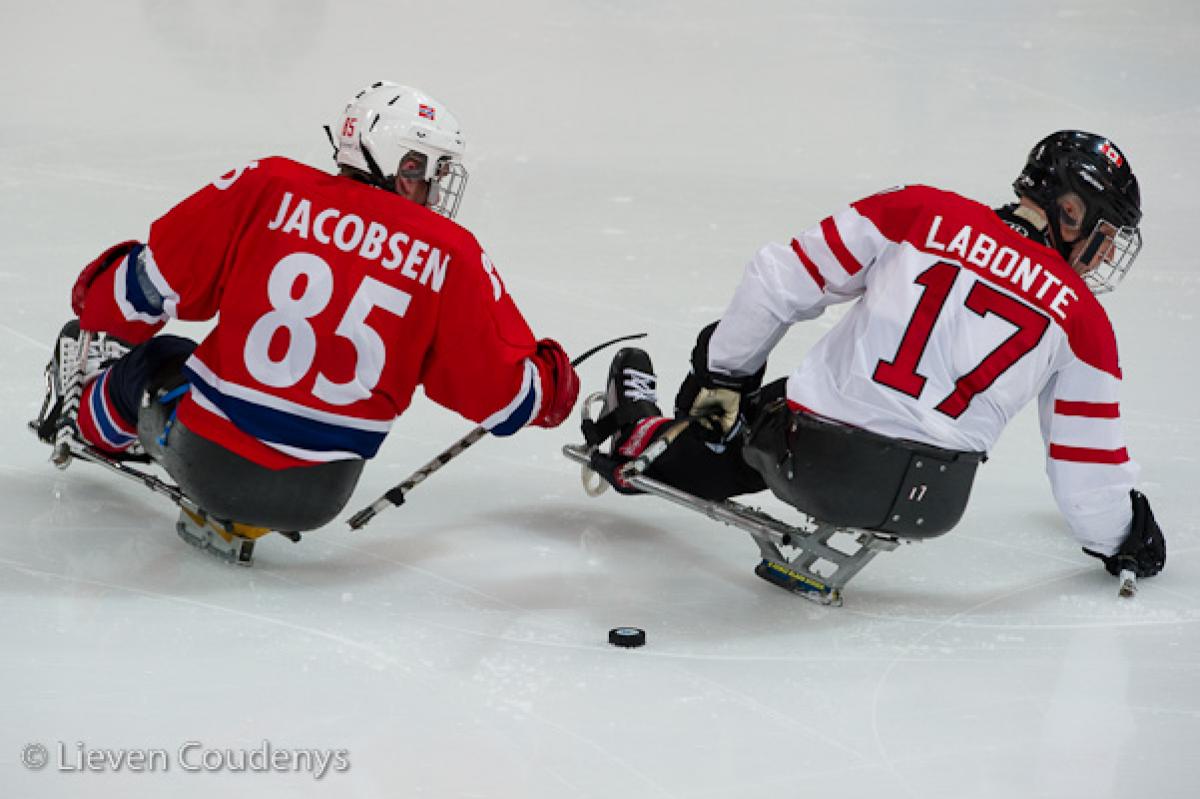 ⒸLieven Coudneys
By Thomas Jacobsen
Hello, I'm Thomas Jacobsen, a 24-year-old Ice Sledge Hockey player and proud captain of Team Norway.
I play Ice Sledge Hockey on both a club team and the national team of Norway.
These days, I'm trying my best to recover from an injury that happend in Calgary, Alberta in Canada in early December at the World Sledge Hockey Challenge. Playing against Team USA, I got hit – a good, clean hit that left me with no feeling below my neck.
I've been a paraplegic since 2008 already, so that made me a little nervous about my future as an Ice Sledge Hockey player.
But luckily, the tests showed no fracture, and I was sent back home to Norway after a couple of weeks. So now, iIm still in rehab doing what I have to do to get back on track.
Unfortunately, the injury makes it impossible for me to play in the IPC Ice Sledge Hockey World Championships in March. That will be extra hard for me because the Championships are being held in Norway, my home country!
But that's the life of an athlete sometimes. It dosen't always go according to plan.
So, here I am, doing rehab at the Norwegian Olympic Training Center in Oslo on a daily basis to get better and hopefully get back in the sled and start playing again.
I'll be sure to keep you updated on my recovery and hope you can follow along with this year's World Championships.
Thanks for stopping by!