Yannick Bourseaux: The dual-sport athlete
Immediately after winning the para-triathlon world title, Yannick Bourseaux left New Zealand, returning to France to prepare for Sochi 2014.
06 Nov 2012
Imagen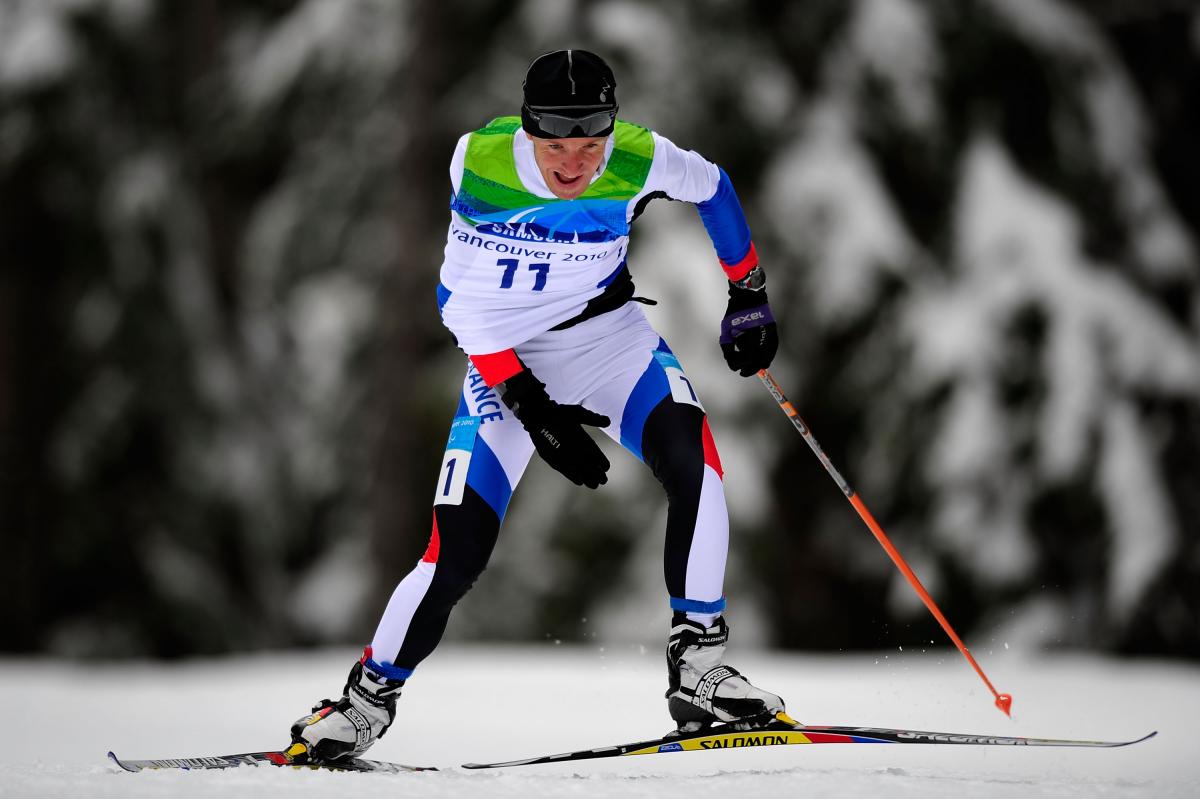 ⒸGetty Images
What a nice trip it was to go to Auckland for the para-triathlon world champs, even if I spent most of my time in planes and airports rather than in New Zealand.
What a nice trip it was to go to Auckland for the para-triathlon world champs, even if I spent most of my time in planes and airports rather than in New Zealand.
I did the job I had to do by winning the race and I was very happy with first place.
I arrived at Auckland on a Friday morning, three days before D-day, and it was just enough to recover from the 30 hours of travel.
I had to come from the side of the planet!
I won the race, but it wasn't easy.
After the swim, I was about 45 inches behind Martin Schulz, who was leading. I was fast at the first transition with the help of my good mate Clark Ellice, a Kiwi elite triathlete, and I pushed hard on my bike to catch Martin. I caught him after 12km, and then I just had to wait for the run to quicken the tempo to try to drop Martin.
After 1km, I passed him, and then I just had to keep the pace until the finish line. Straight after the race, I had just enough time to pack my bike and to get into the plane to be back home.
You would probably think that wasn't fun, but I preferred getting back to my family as soon as possible rather than discovering for a few days the magnificent country that New Zealand might be.
Maybe in a few years …
Back in France, I took some rest to recover from this long travel, the jet leg and the race.
It was time for me to have a break after a summer of training.
But now, I'm back training, focusing on the nordic skiing World Champs, which will take place at the end of February in Solleftea, Sweden.
It was here I got on the IPC biathlon world cup podium for the first time in 2007 after only two years of practice.
You can imagine I have good memories of the place.
The hotel is located just near the stadium, so it's very comfortable, and when you're at the restaurant you can see the alpine ski track with many freestyle spots which can offer you a nice show if snowboarders are riding.
I know at this moment I have a lack of hours spent on skis compared to my opponents who will be in Solleftea, but I'm not in a hurry.
My goal is to be in my best shape in Sweden, so I still have a long way to go.
I had my first ski training of the season in Tignes last week.
You might know the place for the European Winter X Games, which happen here every year in the middle of March.
Every morning, if the weather was ok, I jumped into the funicular to get at the glacier and after descending an alpine ski track what is very funny I arrived at the cross country ski track which is at 2900m…
Not easy to breath at this altitude!
Tignes used to be a training base for the French able-bodied cross-country skiing team in autumn with some nice sports equipment including a fitness center and an indoor pool.
Maybe next week I will go back to Tignes for another training camp with the French team, but if there's snow elsewhere in
France at a lower altitude, I will go there instead.
I'll be sure to keep in touch with you in the next few weeks to let you know how my training is going.