Buffalo 2016: South Korea Team Preview
What you need to know about South Korea prior to the 2016 Ice Sledge Hockey Pan Pacific Championships, Buffalo, USA.
26 Mar 2016
Imagen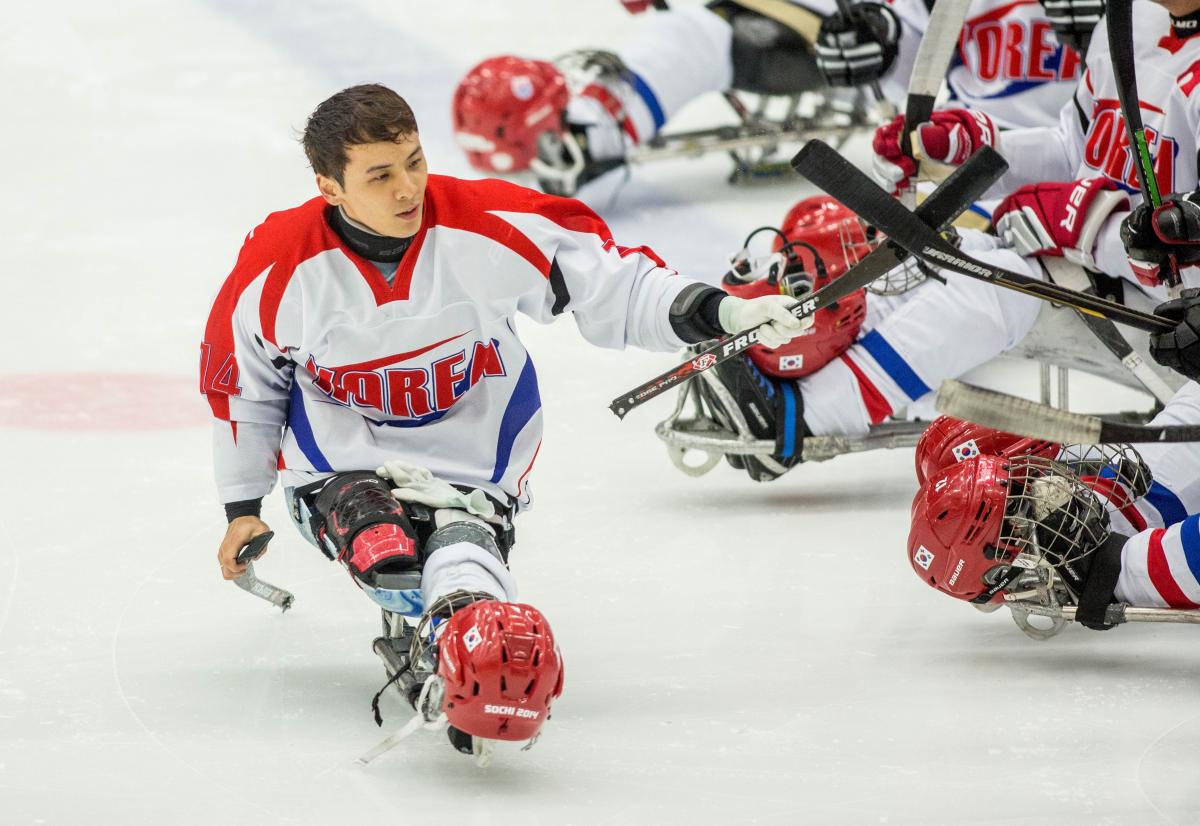 ⒸKarl Nilsson
Outlook
After winning the B-Pool World Championships last season, South Korea were promoted to A Pool and have been taking every opportunity to compete against the more experienced teams in order to hone their skills. Since their promotion in March 2015, they have appeared at tournaments in Italy, Canada and Japan, each time demonstrating their improvements. While they still have some discipline issues, regularly topping the penalty minute stats, they have a speed that can almost match USA. In addition, they will be focusing on the PyeongChang 2018 Paralympic Winter Games, where they will be the home team and will be determined to make an impression.
Key players
Seung-Hwan Jung has long been the most prolific goalscorer on the team, and continues to shine. Man-Gyun Yu and Jaewoong Lee will be in net, and both have moments of brilliance on the ice that help give their team a fighting chance.
Team Roster
Byeong‐Seok Cho
Young‐Jae Cho
Chiheon Choi
Kwanghyouk Choi
Min‐Su Han
Dong‐Shin Jang
Jong‐Ho Jang
Seung‐Hwan Jung
Young‐Sung Kim
Jaewoong Lee
Jihoon Lee
Jong‐Kyung Lee
Ju‐Seung Lee
Jeehyun Ryu
Man‐Gyun Yu
All team previews for the 2016 Ice Sledge Hockey Pan Pacific Championships can be found here.
Buffalo 2016 will be shown live at paralympic.org/buffalo-2016 and tickets are still available.