Finland's Tahti Keeps on Rolling
Leo Pekka Tahti, world-record holder in the 100m T54 sprint, had no problem winning the event at the IPC Athletics European Championships.
26 Jun 2012
Imagen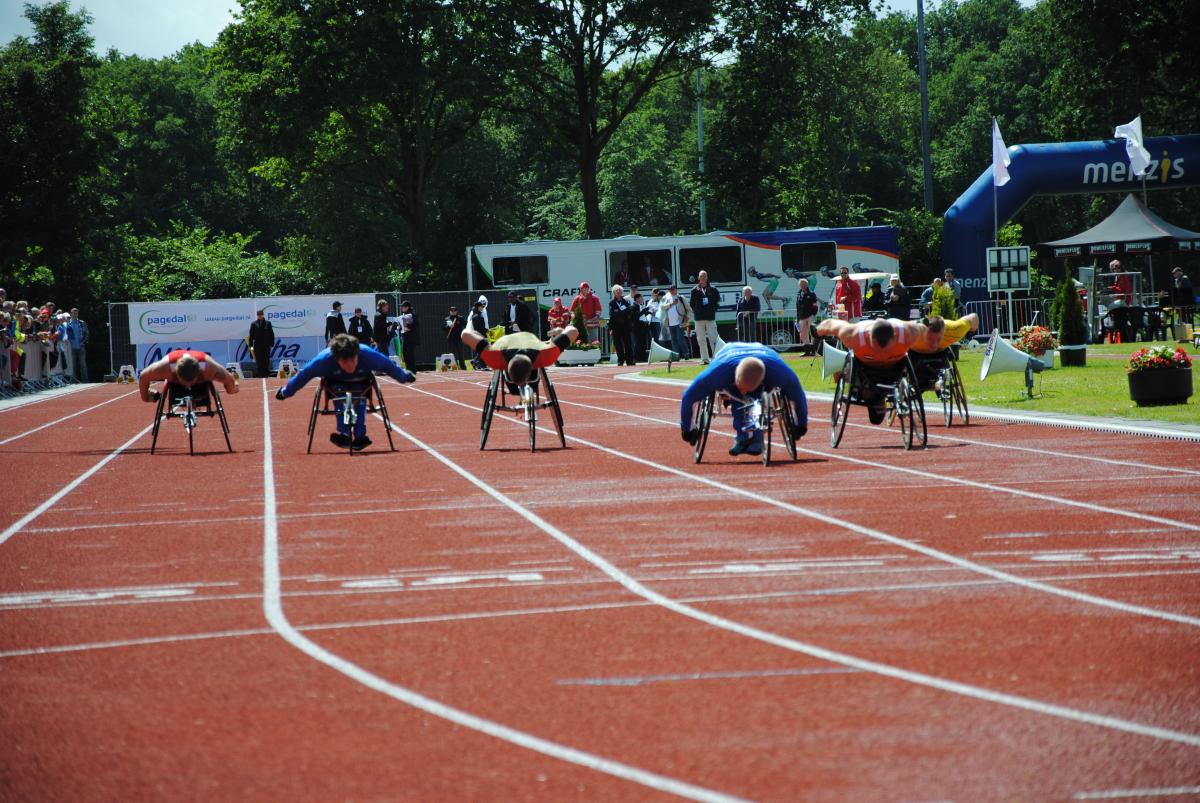 ⒸIPC
"If you miss your start, you've probably lost a medal by then."
Leo Pekka Tahti recalls a particular national event back home in Finland when the front of his wheelchair just fell off mid-race.
The Finnish 100m T54 world-record holder and three-time Paralympic champion in the event remembers it like it was yesterday.
"It just crushed in the front part," Tahti said. "It just cut off 20m before the finish line in a competition."
Yet somehow, he still won that race.
And he did so with a time of 14.20, which was a hundredth of a second better than his gold-medal winning race at the IPC Athletics European Championships on Monday (25 June) in Stadskanaal, the Netherlands.
But with his win this week came a European title.
Tahti beat the Netherlands' Kenny van Weeghel and Germany's Marc Schuh for the title in an event he deemed will be the second biggest competition of the year for him other than the London 2012 Paralympic Games, which he has already been selected to compete in.
The Finnish athlete, 29, has been on the wheelchair racing circuit for 13 years now, but claims there are still several years left in his competitive career and that all he has to do every time he hits the track is propel himself as fast as humanely possible for the first 30-40m.
"If you miss your start, you've probably lost a medal by then," he said.
And this man knows his stuff, so other athletes may want to take his advice.
Just look at his resume.
Tahti holds the world-record time of 13.76 in the 100m T54, which he set at the Beijing 2008 Paralympic Games en route to winning gold.
"Of course, in Beijing the stadium was a fantastic stadium," Tahti said. "It was full almost every day. I'm not sure the stadium will be full in London, as it's a bigger venue for a bigger Games, but I'm sure it will be a great event."
At Beijing 2008, though, Tahti was the only wheelchair racer represented from Finland. This summer, at London 2012, Finland plans to send as many as four wheelchair racers to compete on the big international stage.
The Championships in Stadskannal are not yet over for Tahti, as he will compete again on Tuesday in the 400m T54 race – an event he is not quite as strong in but believes there is still room for improvement.
The race is slated to begin at 15:47, and he will face the same top opponents as in the 100m in van Weeghel and Schuh.