Goalball striker Oliver Hoerauf happy to be part of the 'wolf pack'
Missing an exam the price to pay as Germany star juggles the demands of education and sport
17 Aug 2021
Imagen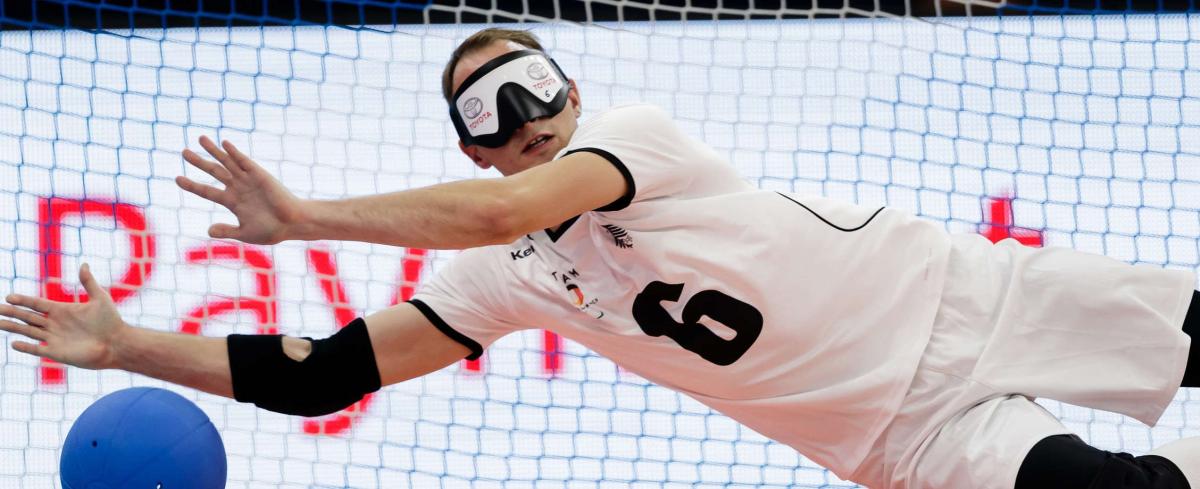 ⒸGerman NPC
By AMP Media I For The IPC
A year ago, Oliver Hoerauf made what seemed a sensible decision to push back his studies as an occupational therapist in order to fully focus on Tokyo 2020.
The Games was then postponed by a year, which left the German goalball striker juggling the demands of sport and education.
"I extended my studies for another year to avoid a clash of timetable with the Paralympics and my final exams and now, due to the corona pandemic, exactly this has happened," said visually-impaired Hoerauf.
"The best example of the difficulties I faced happened a few weeks ago, when we stayed in Ankara for a tournament.
"We could not leave Turkey in time, due to a flight cancellation to Berlin, and had to stay for one more night. My problem was that I could not appear in time for the oral exam of anatomy."
Classes are forgotten for now as Hoerauf concentrates on his role in the 'wolf pack'. After a long period in the doldrums, Germany's fortunes have been transformed by the likes of their not-so-secret scoring machine.
THE RISE
Germany became European champions in 2019 and in the 2018 World Championships finished on the podium for the first time in 28 years, taking silver behind Brazil, which earned them their place at Tokyo 2020; enough to send out warning signals to their rivals.
"I believe that we will definitely return home with a medal. The one-year delay gave us an advantage with another year of training," said Hoerauf, who used his parents' garage to train during lockdown.
"However, one must take every opponent seriously at the Paralympics. Everyone wants to return with a medal from the biggest stage of the world. No team must be underestimated.
"I think that I am able to contribute with my attacking, offensive play. I do not need to be top scorer, the result of the team is more important.
"Of course, one more year of preparation means one more year of psychological stress."
PACK OF WOLVES
Hoerauf has been listed as the 'one to watch' in Japan but he is not interested in solo glory. It is all about the pack.
"Our team psychologist asked us who we are as a team. And so we decided on the pack of wolves because a pack has a common goal. However, I feel very honoured to be nominated as one to watch, I never expected it."
The 24-year-old first started playing goalball at the blind school in Chemnitz, eastern Germany. It is a physically demanding sport played on a rock-hard surface and there is no face protection other than eyeshades.
"My worst injury happened this year in February, I had a pulled muscle on my inner thigh. But apart from that, in the years that I've been playing goalball, I've gotten away with it very well without injuries. I only have a slight inflammation in my right hand, this should be cured completely before I get to Tokyo."