Henry Borges and Mariana Mederos united by judo
Uruguayan judo couple hopes to qualify for the Paralympic Games together for the first time
03 Dec 2020
Imagen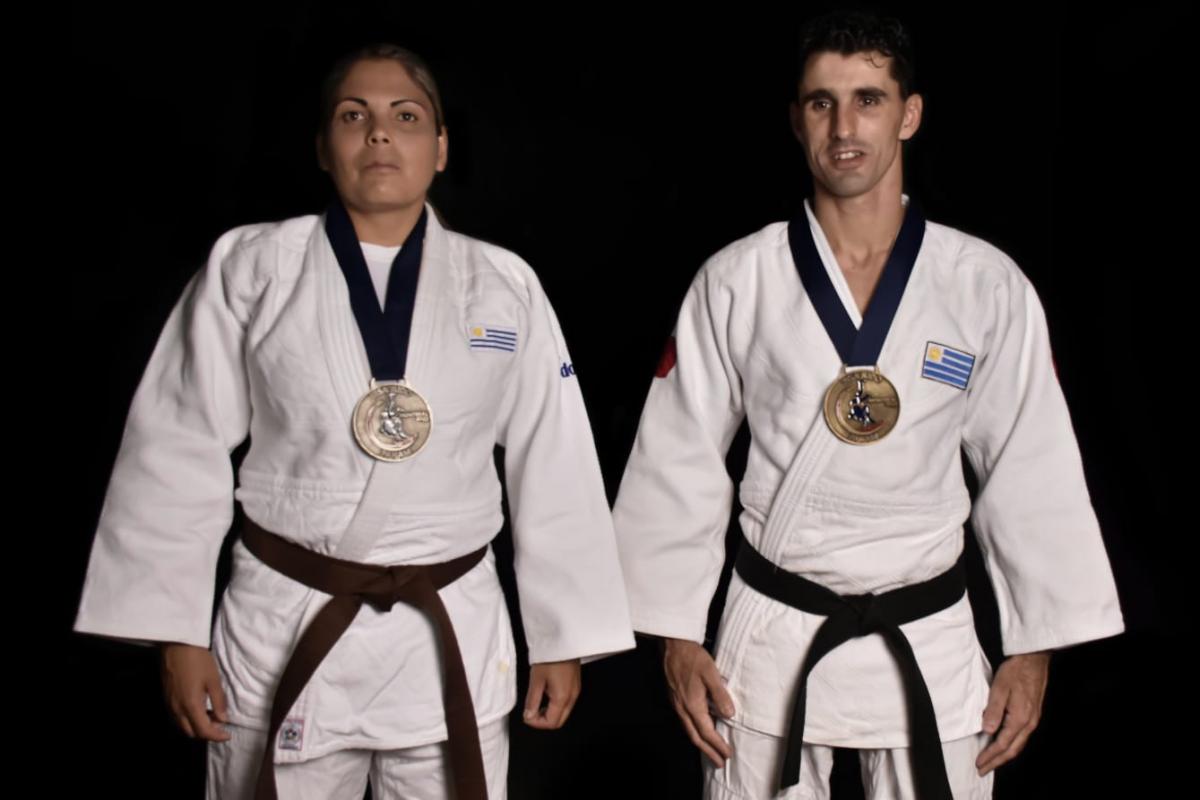 ⒸKaren y Leo Fotografías
By Laura Couto | For the IPC
Their common passion for judo was what initially brought Uruguayans Henry Borges and Mariana Mederos together. Now, they dream of competing together as a couple at the Paralympic Games for the first time.
"It would be a tremendous honour and would filled us with pride if we could qualify and be together in Tokyo," said Parapan American champion and three-time Paralympian Henry.
"Since starting this new Paralympic cycle together with Mariana, we have been trying to improve while being thankful for what we have achieved. And we know that impossible things do not exist."
Mariana and Henry have been together for 16 years. They met in 2000 at Cachón, a rehabilitation center for blind and vision impaired people based in Montevideo. They were just friends at the beginning but strenghthened their relationship as they jointly participated in different social and sporting activities.
 
In 2004, Henry flew to Athens for his Paralympic Games debut. Upon his return, he asked Mariana to be his girlfriend and started a long and fruitful relationship. They got married two years later and had two kids: 14-year-old Itiana and 9-year-old Facundo, who followed in their parents' footsteps and also practice judo.

ON THE JUDO PATH

Henry took up judo when he was nine years old. He has competed against able-bodied judokas and is the most well-known Uruguayan Paralympic athlete. He won two gold medals in the men's -60kg at the Parapan American Games in Toronto, Canada, in 2015, and in Lima, Peru, in 2019. 
 
Mariana had an on-and-off relationship with the sport. "When we got married I focused on our house and the children. Before Rio 2016, I helped Henry train as his sparring partner. The training was so demanding that if I dream of qualifying for Tokyo 2020 today is because of how we worked back then," she said. "His support is very important. I did pretty good in Lima (2019 Parapan), I won a silver medal."

SIGHTS SET ON TOKYO

"Not only as judokas, but as a family, to be able to qualify for the Paralympic Games together would be a dream. For any athlete, to attend the Olympic or Paralympic Games is one of the best experiences you can have. And it is even better to do it with the person you have decided to share your life with," added Borges.
Henry is currently ranked 11th and Mariana 14th in their respective categories. 
Their expectations are also built upon their work and experience. Henry said: "The goal is to win a medal in Tokyo, this time I feel something different, I feel I can perform well. With the experience and the agility I have and the way I move on the mat, I feel I can win a medal in Tokyo." 
DREAMING BEYOND DREAMS

"The dream beyond Tokyo is to start a Paralympic judo school in our country. We want to give classes to people with vision impairment. In order to do that, we need an appropriate space and time. Once we retire we want to leave our mark and let others continue with the legacy. We don't want the Paralympic judo flag to be lost in Uruguay," said Mederos.
Henry concluded: "I know that we are going to end up with gray hair but hand in hand, together on this journey."