London 2012 hype translates to British sledge hockey
British sledge hockey player Matt Coleman discusses the team's development as they head to the New Year's Cup in Russia this weekend.
07 Dec 2012
Imagen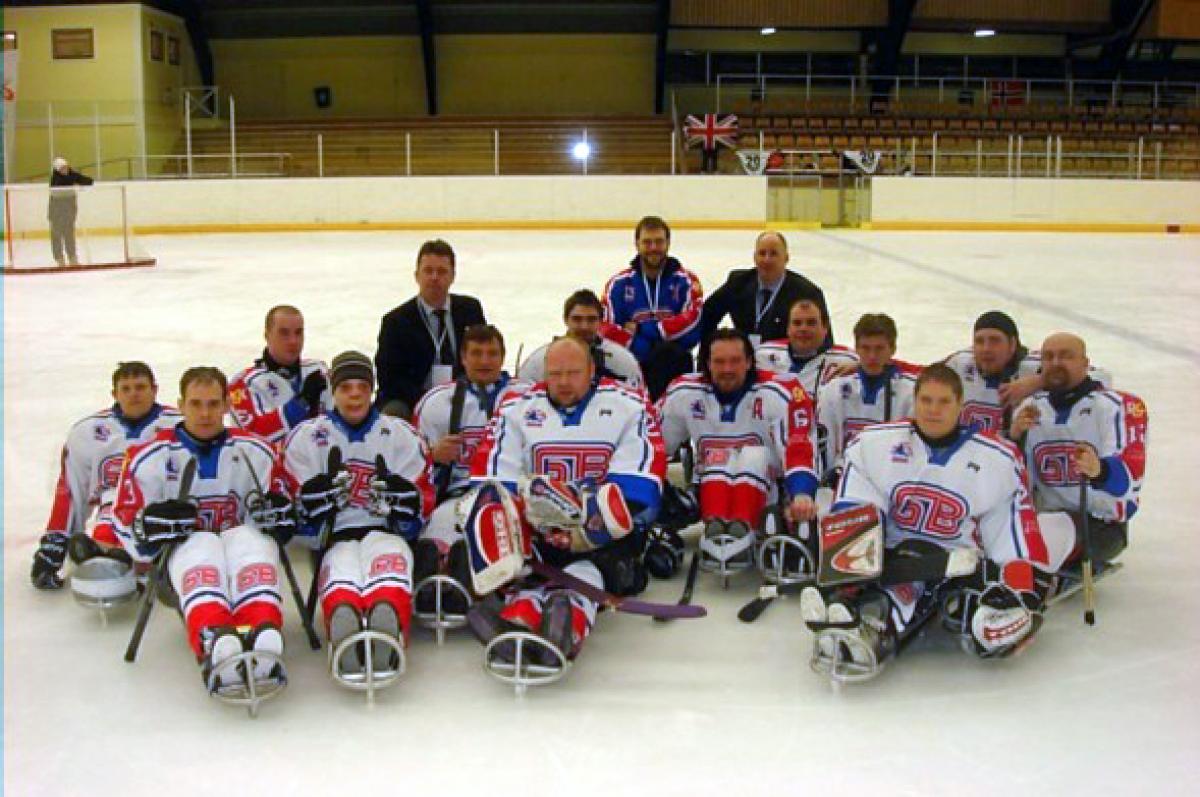 ⒸBritish Sledge Hockey
By IPC
"London 2012 has definitely improved the profile of the sport, even if it was not covered in London."
When Great Britain travels to Podolsk, Russia, for this weekend's annual ice sledge hockey New Year's Cup, it will only be the second international tournament Matt Coleman has played in.
The former wheelchair racer and basketball player tried out ice sledge hockey for the first time nearly two and a half years ago but originally had no intentions of sticking with it.
"It was genuinely just to see a different sport," Coleman said. "I had no expectations about playing at an international level."
Coleman will be a key player on the 14-man British roster at the tournament in Podolsk, where the squad will have the chance to face the Czech Republic, Estonia, Russia and Sweden over the course of three days.
This weekend will be Great Britain's major tune-up tournament before they participate in the 2013 IPC Ice Sledge Hockey B Pool World Championships in Nagano, Japan in March, which will be their opportunity to try to qualify for the Sochi 2014 Games.
"I think our goals are really long-term," Coleman said. "This is a step to next year's World Championships in Japan.
"It's to see how far we've developed, to see how far we've come along. Hopefully, we're moving in the right direction.
"To be realistic, we are still developing our programmes. We've got a lot of players that are experienced, but then there are people like myself who have only been to one international tournament before."
All of the Paralympic hype surrounding Great Britain's summer teams this year has given the nation's ice sledge hockey team even further motivation to develop at a quicker pace.
"London 2012 has definitely improved the profile of the sport, even if it was not covered in London," Coleman said.
"The amount of people who have gotten in touch with me and asked to give it a go has been a definite spike. I think all the clubs have seen that."
Coleman is joined on the team by notable players Karl Nicholson and Ian Warner, who both played ice sledge hockey at two Paralympic Games previously, as well as Gary Farmer, who took part in the Torino 2006 Games.
Making their national team debuts in Podolsk will be: Robert Allan, Caroline Bonner, Darren Brown, Tyler Christopher, Steve Midghall and Matt Woolias.
Several of Great Britain's players transitioned from wheelchair racing or basketball, while others joined after being injured in a military operation.
They all realise they have a lot of aspects of the game to work on if they want to qualify for Sochi 2014 or PyeongChang 2018.
"You've always got something new to learn," Coleman said. "I don't feel like I've ever reached my end goal.
"You see these great teams like USA, Canada and Norway and you see they're at this pinnacle, and you want to aim for that. You can't just sit back and hope that you get there, you've got to really push for it, and that's what we're all trying to do.
"The frustrating thing for me is that I didn't know about sledge hockey until two and a half years ago, and I've been in sport forever. I just wish that winter sports were recognised a bit more, and I think that's what we all feel."