Lyon 2013 President: We have to be on top form
Gerard Masson hopes that the 2013 IPC World Championships in Lyon will be a huge success, not just for the organisers but for the French public, media and international athletes.
11 Jun 2013
Imagen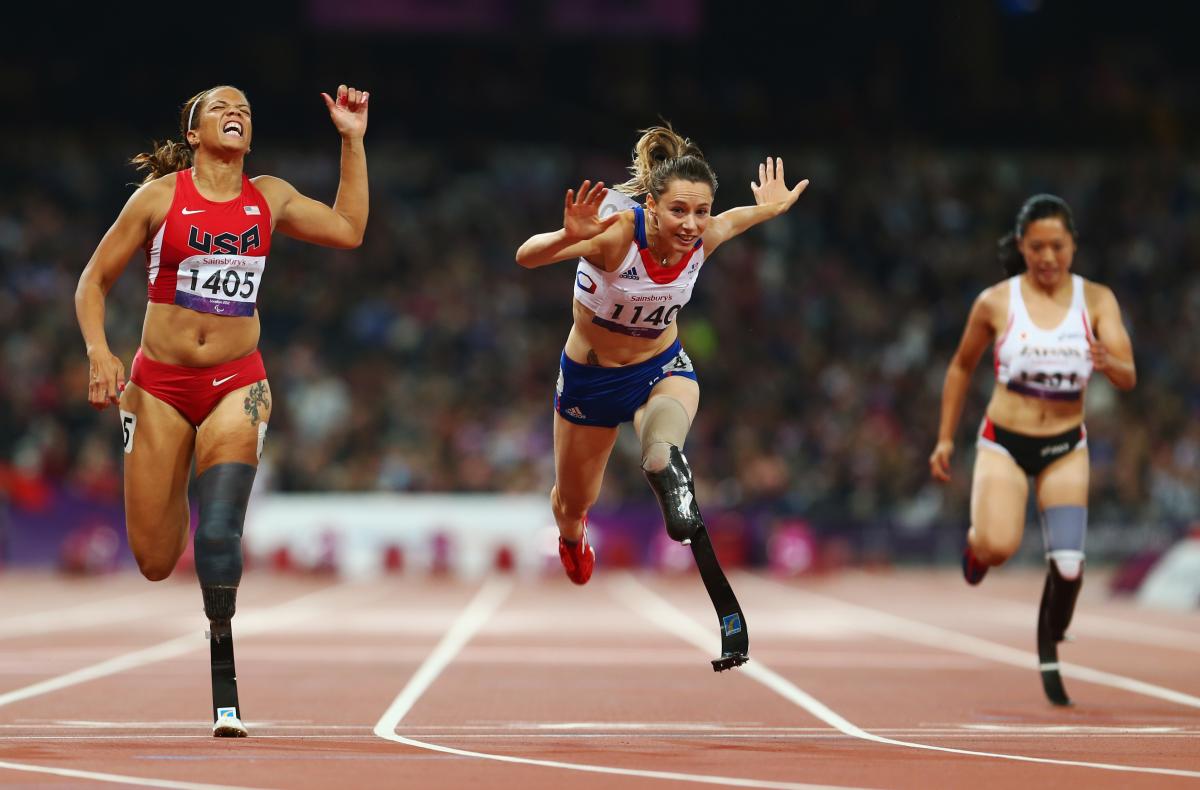 ⒸGetty images
By Lyon 2013
"The sharing notion is really important for me. I wish that these championships will bring positive images about athletes' performances which are not a result of courage but the hard training that they endure."
Gerard Masson, COMAP and Fédération Française Handisport's President, speaks about the organisation of the IPC Athletics World Championships in Lyon and how they are making it the best championships yet.
1. Lyon 2013 Two Minutes newsletter: As Lyon 2013 draws closer, how are the preparations going so far?
Gerard Masson: 19 July is both far away and close. It is now three years ago since our application in 2010 to organise this big event. Now, we are very close to the opening ceremony but everything is going well with the Organising Committee team, the able bodied Rhone-Alpes athletics league, the handisport Rhone-Alpes league, with the help of the Sports Ministry, communities and private partners. To organise these World Championships represent a big challenge. In the same way, managing around 100 countries, accommodating athletes, feeding them, putting in place a transport network close to the stadium, are our main preoccupations. We know how it is working since Lille 2002 which was a real success.
2. Volunteering was the main focus especially with the involvement of lots of young people under 25 years old, what are your expectations for this?
We made the best of our youth and we are bringing in around 1,000 volunteers for a quality welcoming. Young people are more direct, spontaneous, and have less preconceived ideas. They suit easily this performance and competition challenge and forget the disability. They represent good values and we insist on that.
3. To organise this competition, a 7.5m euros budget has been set. Will this budget be enough for the organisation?
Yes for sure. We won't go over it because we are really careful. In the actual economic context, it is absolutely out of the question to spend our money carelessly but to focus on the essentials: the athlete, accommodation, catering and transport as well as the races' technical details and timing. We manage our budget closely and I would like to congratulate our team which is really careful with our expenditures. It is important to highlight our partners and providers as well which are providing great efforts.
4. Entry to the public is free, which is a big gesture?
Indeed, we would like to have our 3,000 places in the stadium full every day. We wish that this, which has been well discussed, will allow having a huge number of spectators assisting this immense event and will help athletes to feel the public's enthusiasm.
5. When you organise this kind of event, does it also impact on France's image?
Absolutely. France has a great image outside the country and we have to be on top. Lyon's region suits perfectly this sport atmosphere as well as the cultural and gastronomic experience. Furthermore, the Parilly Park offers an extraordinary setting for this competition. Finally, there are solidarity values as well which are very important for me, that is the reason why we put in place a programme helping allowing around 40 small countries participating in these World Championships.
6. A word about the French team and the adapted sport's first participation in these World Championships?
First of all, I wish that the French team comes to Lyon with the same motivation as London. I would like to congratulate Jean-Paul Moreau, Chief of the delegation, who inspired this state of mind and who will be present. Of course, we need medals, and gold medals, because it is thanks to these medals that we are live on TV and they will affect directly our licensees. This is the first step in the lead up to Rio 2016 and we have to come forward. And I am very happy and proud that the French team welcomes athletes from adapted sport. This is high level as well and this is another step crossed in the lead up to the merger of our both federations.
7. On the evening of the Closing ceremony, what values and images would you like athletes and spectators to keep in mind?
What is really important is the meeting each other and to be all together - handisport, adapted sport and able bodied. The sharing notion is really important for me. I wish that these championships will bring positive images about athletes' performances which are not a result of courage but the hard training that they endure. Finally, I wish that these championships give a person with a disability an interest to join us and that we could make something together.
The 2013 IPC Athletics World Championships will take place in Lyon from 19-28 July. Featuring 1,300 athetes from 90 countries, it will be the biggest gathering of international athletes since London 2012.
Related Videos