Mental resilience the key to retaining gold for the USA sitting volleyball team
USA women defend their sitting volleyball gold against China in the last day of competition
05 Sep 2021
Imagen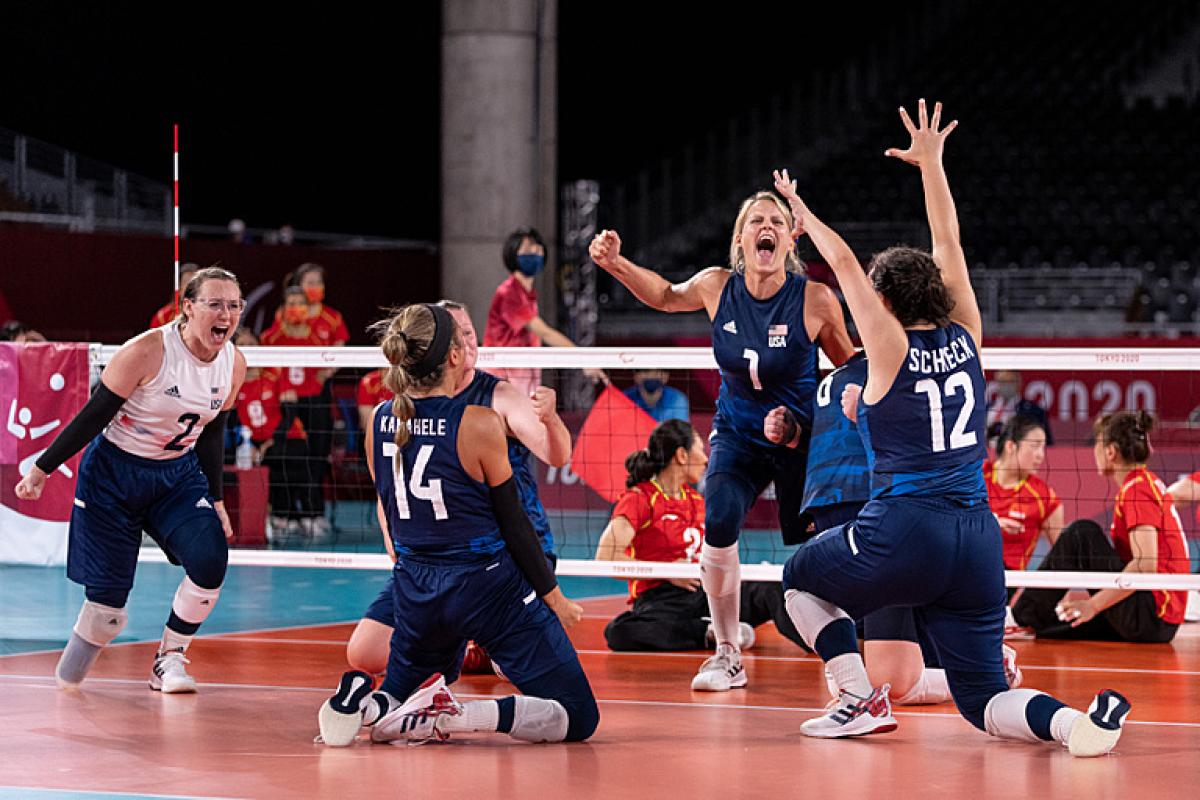 ⒸOIS Photos
By OIS
United States women smashed through their final match with China for the last of Tokyo 2020 sitting volleyball on Sunday (5 September).
The team defended their title in a resounding 3-1 victory after a journey to the Paralympic Games that nearly did not happen.
Two members of the USA team tested positive for Covid-19 during their pre-Games training camp, delaying the team's arrival in Tokyo, with some members slipping into the Paralympic Village the night before the first game as doubts surfaced about their ability to compete.
The uncertainty and stress manifested itself in the USA's first game against China in pool play, when China dominated the match 3-0 as the US struggled to match their opponents' momentum.
But a three-hour sports psychology meeting and a perfect record in the rest of their Games - against RPC and Brazil - helped the USA explode into their first set of the gold-medal match with a 25-12 win, setting the tone for the last game of Tokyo 2020.
"The American team put a lot of pressure on us in the first and second set and we weren't able to perform what we should," Tang Xuemei of China said. "In the third and fourth set we finally relaxed and could perform better and better and show the tactics of China."
It was a heartbreaking turn of events for China, who had not lost a single set during the tournament and were gunning for redemption after the USA broke their three gold winning streak at the Rio 2016 Games.
China and the USA have contested the gold-medal match for every Games since 2008.
"Every Games has been really different. In Beijing and London we knew (China) were a better team, but we wanted to come after them," said US captain Kathryn Holloway.
"Honestly, in Beijing we just were grateful that we got to the gold-medal match and then just got stomped on. In London we got a little bit better, but in Rio we had focused solely on them.
"This Games, we have literally not seen China for five years. We had no idea they were going to show up like that. 
"So, this Games was about focusing on every single minor detail. We were also very anxious every day. Every single one of us had nerves, for every single match.
"Taking on China this time was just all about being resilient," she said.