Montreal: a stepping stone for Sophie Pascoe
New Zealander talks of her preparation for Montreal 2013 and looking towards Rio.
27 May 2013
Imagen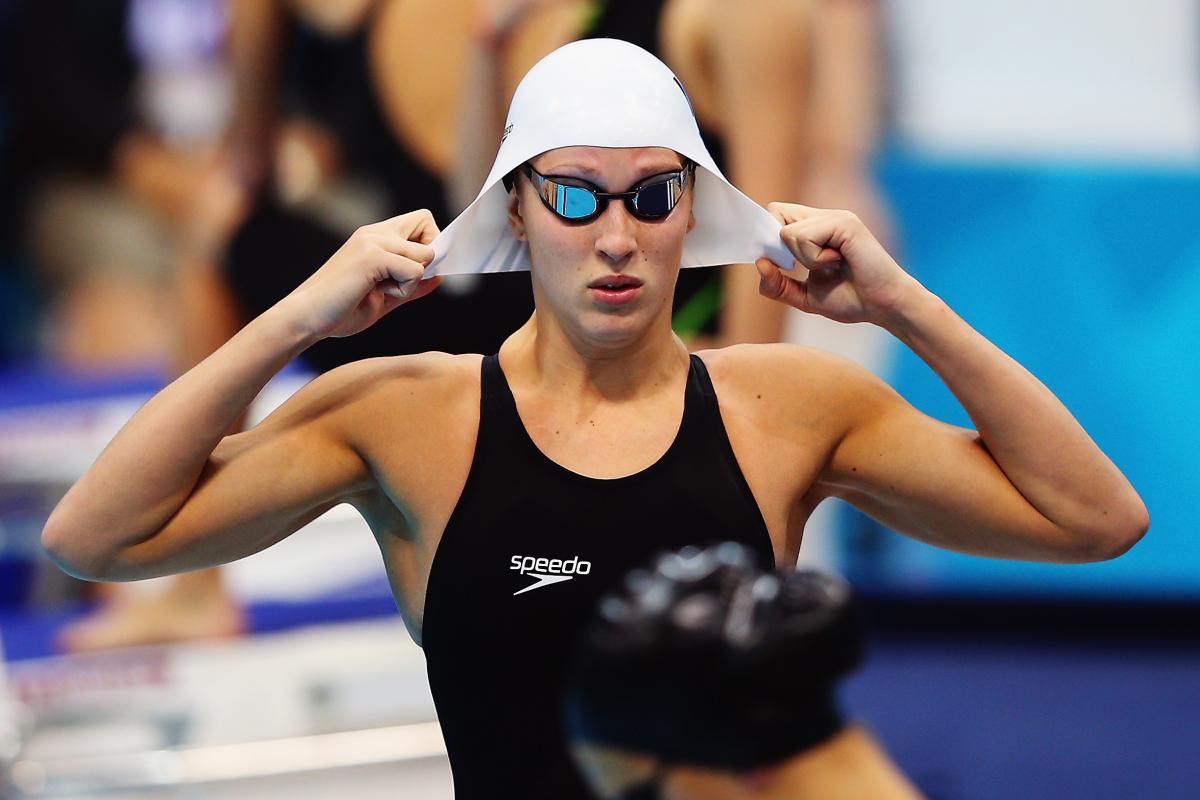 ⒸGetty images
By Claudia Larouche | For the IPC
"My goals are to enjoy it and get the feel of big swimming competition back"
New Zealand's most successful swimmer Sophie Pascoe is ready to take on the world again after riding the success that followed London 2012.
This rendezvous will happen at the upcoming 2013 IPC Swimming World Championships in Montreal, Canada from 12-18 August.
After she wrapped up London 2012 with three gold and three silver medals, Pascoe went through a drop down to earth period commonly experienced by athletes after a major event.
Called "the pit", this period is when an athlete hits rock bottom and reality begins to set in.
"It is surreal. On one hand you are literally on top of the world, but on the other hand you are experiencing a lifestyle that is completely different to anything you have experienced before," recalled Pascoe.
"We have a lot of sport psychology support prior to and during the games, but very little after," said Roly Crichton, Pascoe's coach. "It is a risk area where athletes need more support."
Pascoe agrees and recommends working with a sport psychologist and having a support team to help keep the focus where it should be.
"It is sometimes difficult to know when that low is approaching, so you need that support from people you trust, who might be able to get a better handle on where you are at mentally and physically," said Pascoe.
Pascoe overcame that low by taking some time off and a holiday with her family far from the spotlight.
"Calmness was the key for Sophie," said Crichton.
Back on the road to Montreal
Pascoe wants to continue where she left off in Montreal.
New Zealand's Disabled Sportsperson of the Year 2012 has already started doing so by smashing three world records and personal bests at the New Zealand State swimming championships held last March in Auckland.
"My goals are to enjoy it and get the feel of big swimming competition back," said Pascoe. "I also want to get myself back into the condition I was in London – this is a stepping stone towards Rio now."
In the few months leading to Montreal, Pascoe will focus on working on all the little details she worked hard on before London 2012 and that she hasn't paid enough attention to since.
"She will work on everything. There is no Everest, there are personal bests that are there to be broken," said Crichton.
"She needs to work on the small things and that will control the big things."
Training mode
In order to accomplish this, 20-year-old Pascoe swims two hour sessions up to 10 times a week, visits the gym three times and gets on the bike once.
On top of this regime, Pascoe will attend a training camp at altitude in Santa Fe, USA – something she has been doing for the past four years.
"I will also be preparing at home in Christchurch and around New Zealand with a few camps to get some long course training in," said Pascoe.
As one of Pascoe's biggest strengths is being able to work very hard towards achieving goals, coach Crichton is very confident his protégée will lead a successful journey to Montreal.
"Sophie is able to stand pressure as far as training sets and to front up day after day with a great attitude," he said.
This ability also allowed Pascoe to turn a critical moment into a winning at London 2012 when she won the 100m freestyle by the faintest of margins.
"I was sick with a head cold and to win by just a touch was an amazing feeling of relief towards my hard work that myself and my coach put into that particular event," said Pascoe.
The 2013 IPC Swimming World Championships will take place in Montreal, Canada from 12-18 August.
Featuring around 650 athletes from 60 countries, it will be the biggest gathering of international athletes since London 2012.