Para rower Greta Muti's medical and musical crew against coronavirus pandemic
Once training for her first Paralympics, Italian has now joined her family on a project helping people transition back to normal life
07 May 2020
Imagen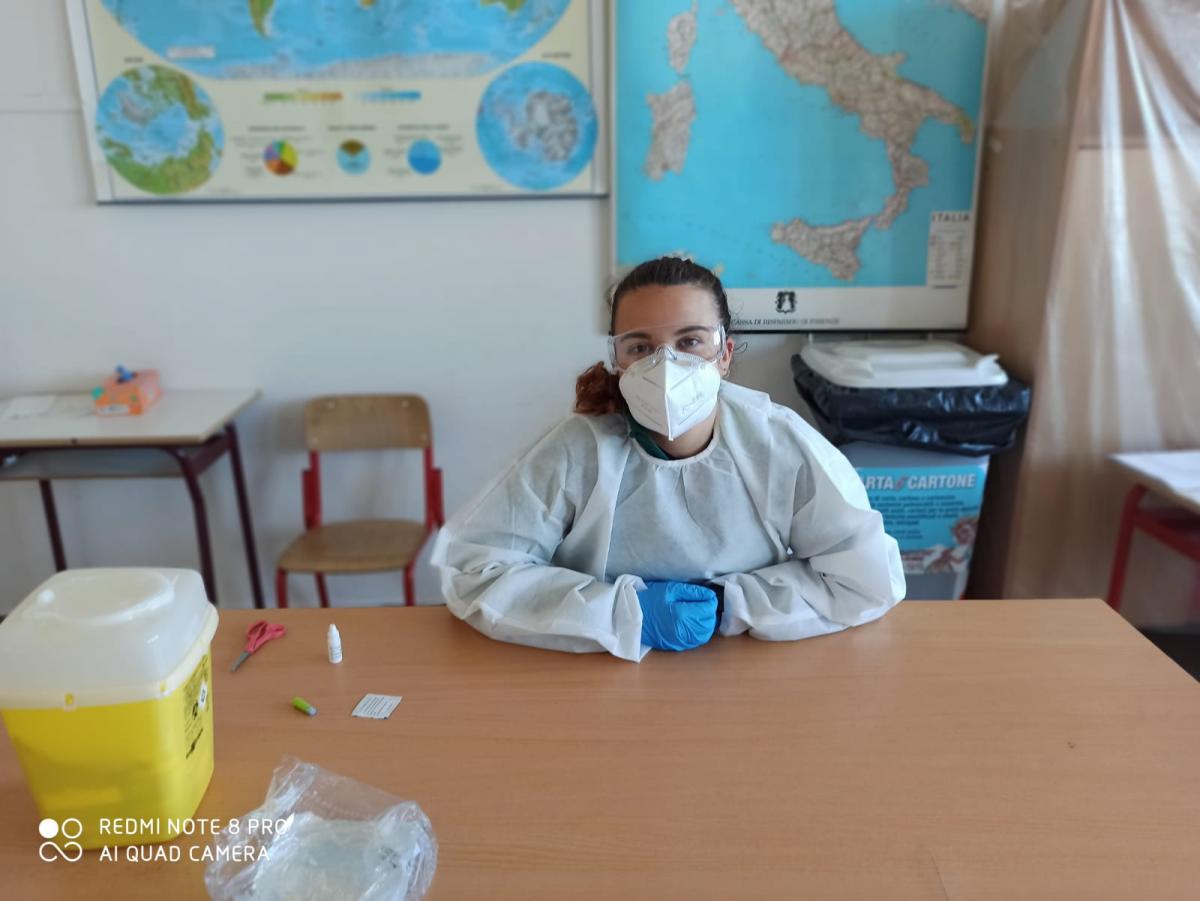 ⒸGreta Muti
By By Tim Norris | For the IPC
Italian Para rower Greta Muti was in Milan, training for her first Paralympics at Tokyo 2020. But now, she is back home on a small island off the Tuscan coast, supporting a new crew – her family – in the battle against the coronavirus pandemic. 
"My mum is a doctor and my sister is studying medicine, like me," the 25-year-old explained. "Since we're feeling a little bit useless here on the island, we started working on a project to do screening. 
"Being on an island, we have a very controlled environment. Since we've had a couple of cases here, we wanted to see if the island's been exposed and if we've created antibodies towards the coronavirus. It's not a clinical study. More of an observation to help people to find their way back towards an everyday life."
Muti's mother has played a bigger role apart from inspiring her daughter's medical pursuits. 
Born with Erb's Palsy, a partial paralysis, Muti slowly regained strength in her arm with her mother's encouragement – and a bit of cello practice. Para rowing eventually followed. 
"In the beginning, I couldn't move my arm at all. Thanks to my mum and a lot of physios, I was able to start moving a bit. I started playing the cello. That helped refine a lot of movement," Muti said. "Then rowing was a big find for me. I had a very atrophic (degenerative) arm, but now a lot of people don't even realise it!"
Music has provided a sense of community throughout the lockdown in Italy, with scenes of neighbours singing together and providing impromptu concerts from their balconies. This is something that has not been lost on Muti, who also loves opera.
"We're in a pretty isolated part of the island but we're still connected to the port," the multi-talented Italian said. "We call our friends and sing together. It's so uplifting to have this new tradition to get together from a distance through music." 
Paralympics hopes still alive
While music is helping to lift spirits, she hopes this is only an interlude ahead of a grand finale at Tokyo 2020. 
"Tokyo is very much part of my dream," Muti reaffirmed.  "Now I just have to reorganise a few things in terms of university and training. The most important thing is to do the race of your life. To reach the finish line and really believe you gave your max, no matter the result."
Muti's last competitive race was in August – securing bronze in the women's PR3 Mix4+ (mixed coxed four) at the 2019 World Rowing Championships. She said it was an incredible experience after "some problems at the Championships in 2018," when Italy did not make it past the preliminaries.
"That was a very big disappointment for me," she recalled. "(So) being able to even reach a position where there's a medal and qualify a boat … I was so happy to meet this wonderful crew and do it together. That was absolutely my favourite rowing memory."
While competitions have stopped due to the pandemic, training still continues.
The Italian has an ergometer (indoor rowing machine) at home and bike. Her coaches send training plans.
"It's strange to do everything by yourself," Muti reflected. "But we still hear from each other on WhatsApp and we can all see each other's training. This mutual support has helped so much."
While Muti feels fortunate to be able to train, she also acknowledges the challenges of the postponement of the Paralympic Games.
"I expected it to happen and it's the right choice," Muti said. "But it can be hard to train and keep the motivation up when you don't have such an immediate goal. 
"Thank heavens my mum is here, as sometimes I need a bit of mental support. And also with my disability, it's hard not to always be on top of things."