Sport Week: Welcome to Para rowing
The sport has appeared in three Paralympic Games so far
04 May 2020
Imagen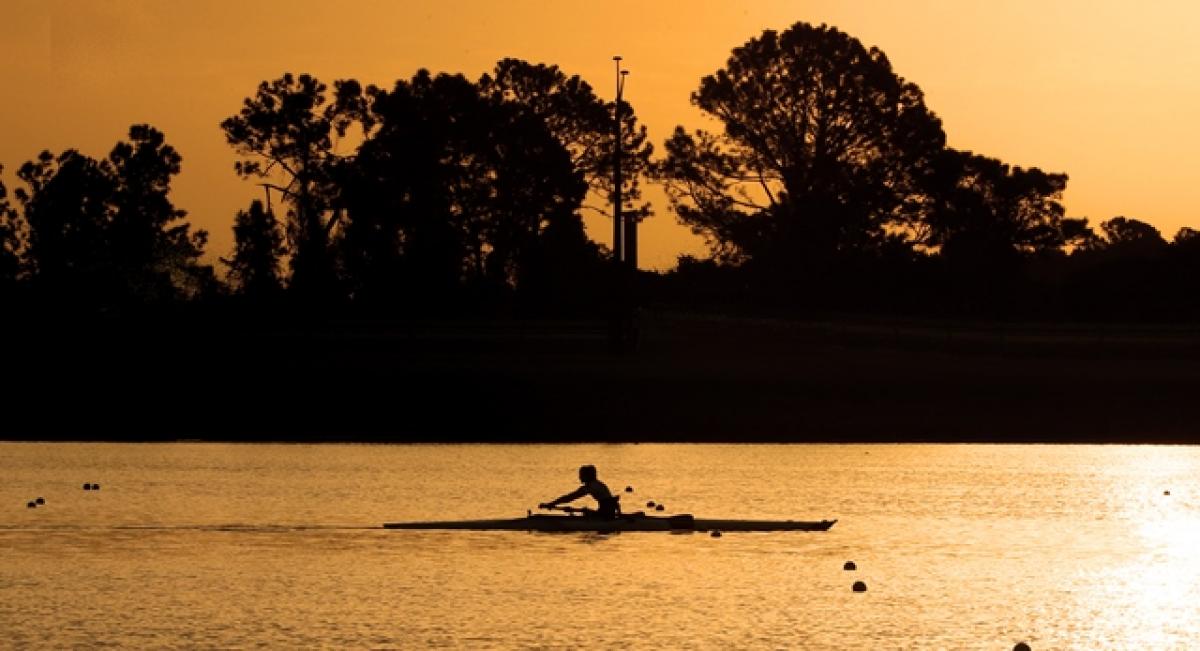 ⒸIgor Meijer/FISA
By Ros Dumlao | For the IPC
Para rowing is the ultimate test of athletes' strength and stamina as they propel themselves over 2,000m on a boat using oars. 
The sport has appeared at three Paralympic Games (Beijing 2008, London 2012 and Rio 2016 ). The distance was doubled from 1,000m after the 2016 Paralympics, a move meant to integrate Para rowing more with the able-bodied events. Therefore, Tokyo 2020 would be the first time Paralympic champions will be crowned over the new distance.
History

Formerly called adaptive rowing, Para rowing was first raced at the 2002 Adaptive World Rowing Championships in Seville, Spain. It consisted of a leg, trunk and arms mixed coxed four (LTAMix4+) competition; a trunk and arms mixed single sculls event (TAMix1x); and an arms and shoulder mixed single sculls event (ASM1x);  with a total of seven countries competing.
It was not until 2006 when the first women's only event was included in the World Championships, which had seven entries and was won by Great Britain's Helene Raynsford.
The sport reached new heights when it was announced in 2005 that rowing would be in the Paralympic programme for Beijing 2008, with medal events in the ASM1x, ASW1x, TAMix2x and LTAMix4+.
A new event was added in 2013 with LTAMix2x (LTA mixed double sculls). However, only four events were held in Rio 2016, which featured 96 rowers.
How it works

Para rowing consists of three types of events: single sculls (one rower), double sculls (two rowers) and coxed four (four rowers plus coxswain), with each event linked to sport classes according to the impact of the athletes' disability on performance. The boats used for single sculls and double sculls cater to the Para rower's with lower-leg impairment. The seats in the boats are fixed to help the rowers use their arms and torso efficiently, and they may use strapping to support themselves. 
In the coxed four events, a team of five work together with the coxswain leading the way. A crew may comprise rowers with different types of disabilities and must be in sync in timing and stroke speed. The coxswain, who can be able-bodied, is responsible for steering the boat and looking out for the tactics of rival boats.
Rowers compete on a six-lane, straight-line course divided by marker buoys. The boat whose bow crosses the finish line first is the winner. 
At the next Paralympics

The Tokyo 2020 programme in 2021 is expected to feature four medal events. Contrary to previous three Games, the sport classes were renamed in 2017 to align with the other Para sport naming conventions.
PR1 men's single sculls (PR1M1x)
PR1 women's single sculls (PR1Wx)
PR2 mixed double sculls (PR2Mix2x)
PR3 mixed coxed four (PR3Mix4+)