Poland: Sitting volleyball to ice sledge hockey
The majority of Poland's team at the 2012 IPC Ice Sledge Hockey B Pool World Championships is made up of former sitting volleyball players.
15 Nov 2012
Imagen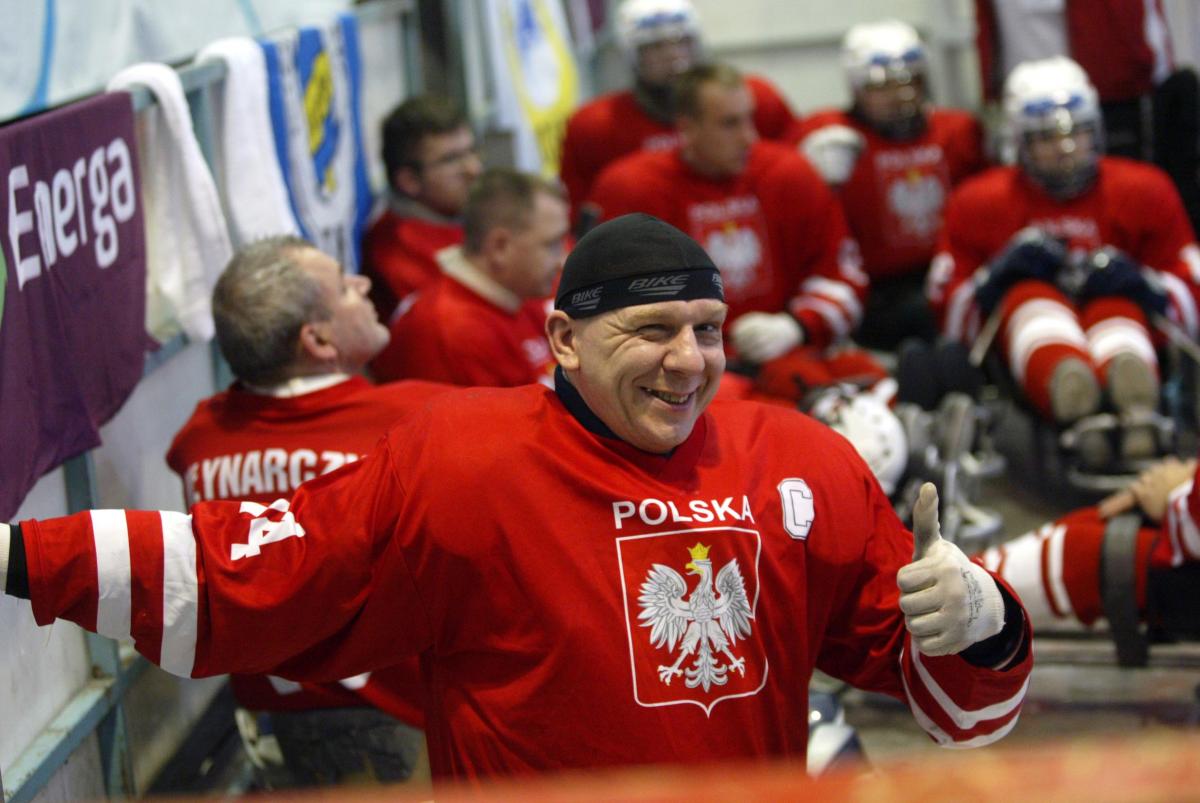 ⒸDusan Babovic
"Hockey is something that exposes my character and will to fight."
Piotr Truszkowski has been playing sitting volleyball for Poland's national team for 14 years.
But six years ago he and several teammates were searching for a more aggressive sport, and one that would give them a new challenge.
That's when they were introduced to ice sledge hockey.
"In my opinion, there's no better sport than sledge hockey that showcases a person's quality and character," Truszkowski said. "I knew I would adopt quickly and become one of the dominant players."
This week Poland are participating in their third IPC Ice Sledge Hockey B Pool World Championships in Novi Sad, Serbia. Previously, the team won bronze at the 2009 edition of the Championships and finished fourth in 2008.
At their most recent IPC event – the 2011 European Championships – they finished in a disappointing ninth place.
As Poland's programme is still relatively new compared to several others, Sylwester Flis, a player-coach for the team, insists it will simply take time to grow, recruit players and reach their potential on the ice.
Flis, both a Polish and American citizen, was the Most Valuable Player and scoring leader at the Salt Lake City 2002 Paralympic Winter Games, when he won gold with the USA.
He has been credited for coming back to Poland and helping recruit players to create a national team there.
"It's easy when you find a sportsman – a player who plays or used to play other sports – because they're the tough ones," Flis said.
He went out and found athletic talents such as Truszkowski, Sylwester Czyz, Tomasz Wozny and Arkadiusz Zoga, all of whom either were or still are a part of Poland's national sitting volleyball team.
Truszkowski noted many of them now prefer ice sledge hockey because it's a sport where factors such as height do not matter, and there is no net dividing the two teams, allowing players to let out their aggression in an organised game.
"The difference is huge between now and when we started.," Truszkowski said. "In the beginning, we weren't able to keep balance sitting in a sled or control the puck.
"The good thing was that the volleyball team, we all started at the same time," he said. "There wasn't a situation where one player was advanced and the rest had to come in and catch up."
While Truszkowski admits he sometimes gets too carried away with the hard-nosed nature of the game – he likes to play as all-out as he can without getting penalised – he enjoys every minute of it.
"Hockey is something that exposes my character and will to fight," he said.