Sisterhood boosts Jungeun Kang's growth ahead of Tokyo
'When I was young, I had rivalry with my older sister. I always wanted to beat her.'
19 Jul 2021
Imagen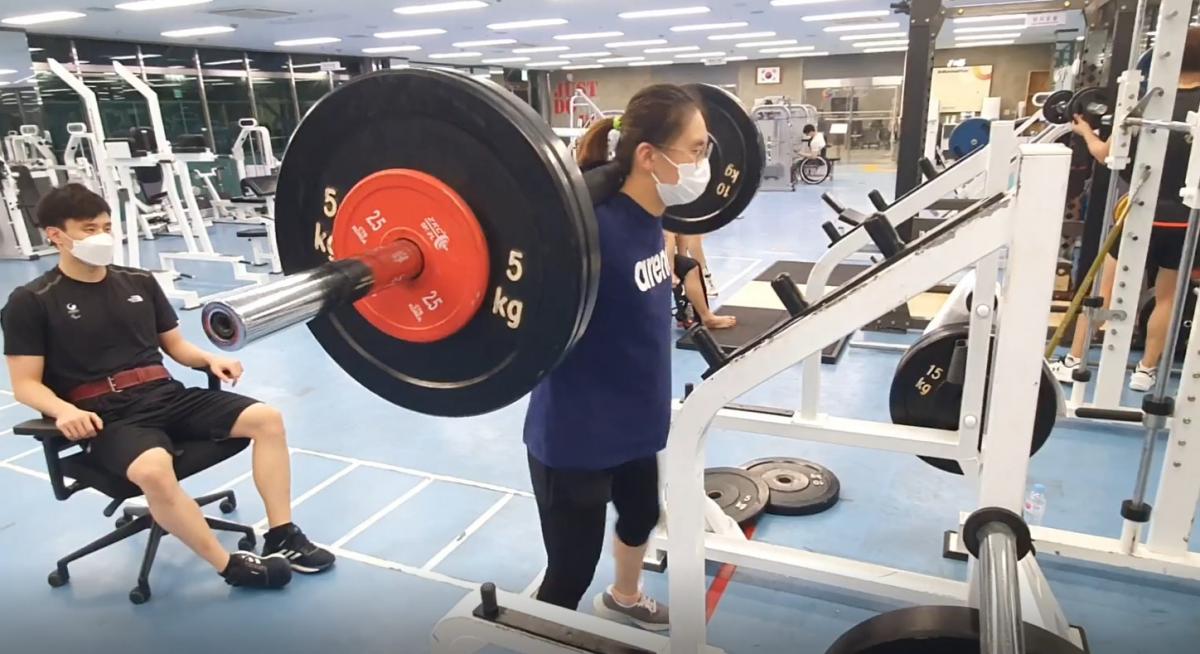 ⒸIPC
By EJ Monica Kim | For the IPC
South Korea's Jungeun Kang will represent her country as the only female Para swimmer at the Tokyo 2020 Paralympic Games, but she has never felt lonely thanks to her sister.
"She calls me and sends text messages first thing every day as we are currently apart due to the national team's training camp. She always asks how my condition is, particularly regarding whether I have any injuries or not as I was troubled by a left shoulder injury before."
As her older sister Jueun Kang is also a Para swimmer with intellectual impairment, they have been not only the best friends but also teammates since they entered the scene together in 2009.
"When I was young, I had rivalry with my older sister. I always wanted to beat her," the-21-year-old recalled.
Kang made her sensational international debut at the 2014 Asian Para Games in Incheon by claiming gold in the women's 50m butterfly S14 and 200m individual medley SM14.
"I was not jealous of my young sister at all, but proud of her," continued Jueun who is three years older than Jungeun.
"I have been aspiring to represent South Korea, so I was so happy to see my sister achieve this dream first. But at the same time, it also motivated me a lot as I'm still dreaming to be part of the national team alongside her," said older Kang who claimed gold in the 200m individual medley and 100m backstroke at the 2019 National Para Games.
Kang sisters have been trained under their personal coach Hae Yun Kim for more than 10 years.
"Jungeun and Jueun were very close in the beginning. However, Jungeun's strong desire for winning pushed herself more," coach Kim said.
"Indeed, she is persistent and never gives up," the-24-year-old agreed with her coach.
AN UNFORGETTABLE INTERNATIONAL DEBUT 
Coach Kim helped the most decorated South Korea's female Para swimmer in the S14 class to bloom globally.
"I noticed her exceptional growth in 2012, so I asked for international records to Korea Para Swimming Federation. When I had a look at them, I thought that she would be able to compete at Incheon 2014."
She reiterated that it was the most memorable moment in her sporting career to stand on the top of the podium in front of home crowds at the 2014 Asian Games.
"I didn't expect to win medals at all, but just trying my best in order not to make mistakes," said Jungeun, who was a high school student at that time.
"The two gold medals made me have a more serious attitude towards competitive swimming."
She finished fourth in the women's 100m backstroke S14 at the Rio 2016 Paralympic Games.
"Actually, I barely remembered about my Paralympic debut, because I just got nervous too much," she explained.
"Of course, it was a little disappointing that I couldn't take home a medal, but that's all. I normally move on quite quickly," she explained calmly.
Jungeun is currently focusing on the 100m backstroke and butterfly events for Tokyo 2020.
"It is my first visit to Japan, but it is a bit sad that my family won't be able to come to Japan with me due to the pandemic," she said. "I'm aiming to set the personal best there."