Sochi 2014: Who will fill Schoenfelder's shoes?
Following Gerd Schoenfelder's retirement, there's a void for the top standing alpine skier in the lead-up to the Sochi 2014 Games.
07 Mar 2013
Imagen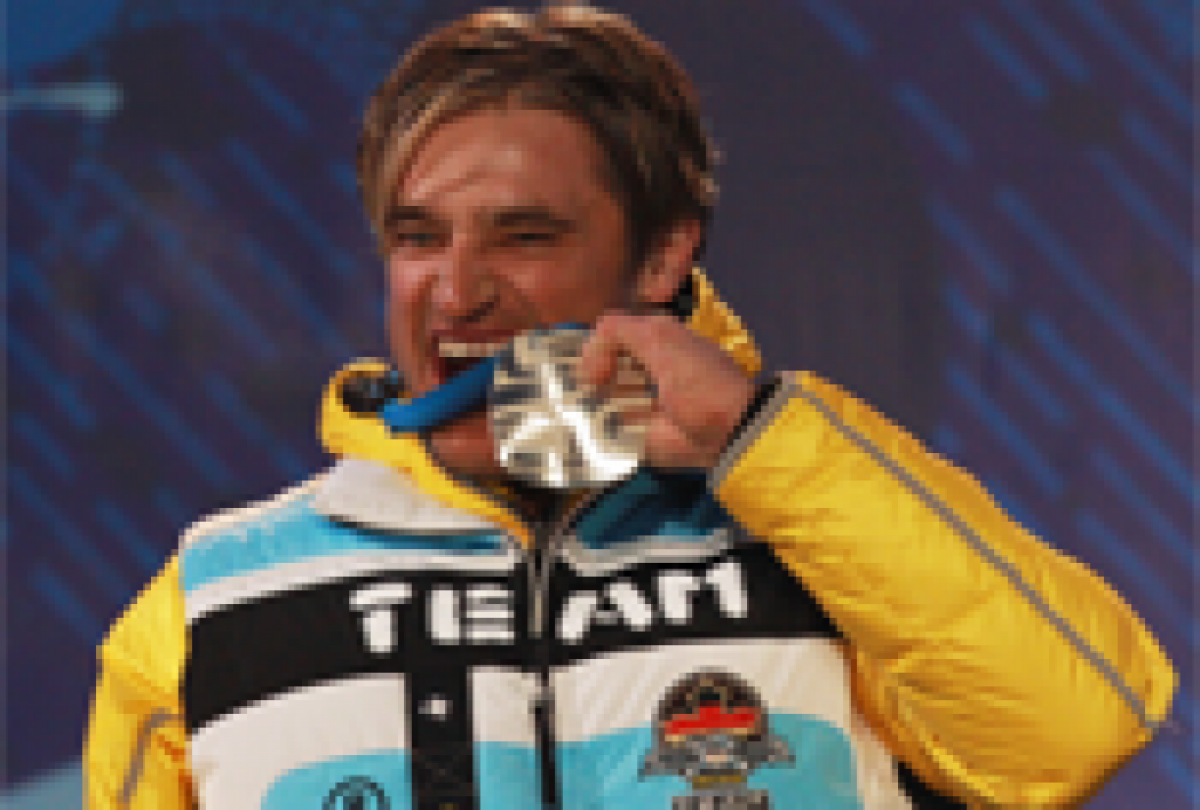 ⒸGetty Images
By IPC
"I only have one missing line in my CV: a gold medal."
Germany's Gerd Schoenfelder has been the face of the men's alpine skiing standing class for the last two decades, most recently having won gold in four different disciplines at the Vancouver 2010 Paralympic Winter Games.
So when he announced his retirement from Paralympic sport in January 2011, it left a large void for another skier to rise to the top of the podium.
The question now is simply: Who?
Let's take a look at the top athletes who could potentially fill Schoenfelder's shoes.
Matthias Lanzinger
According to Schoenfelder, Austria's Matthias Lanzinger will be the favourite in the men's standing class come Sochi 2014.
Five years after losing his leg in a ski accident, the former able-bodied athlete won a medal of every colour last month at the 2013 IPC Alpine Skiing World Championships in La Molina, Spain, helping Austria finish second in the medals table.
"Now, it's far away, but my whole comeback is concentrating on Sochi for the Paralympics, so I hope I'm in good form next season and I can win medals next year," Lanzinger said.
He's back in Sochi this week for the IPC Alpine Skiing World Cup finals, hoping to either repeat or better his performances from La Molina, especially in the super-G and downhill events.
"I want to fight for an overall World Cup medal to test myself for in Sochi for next year for the Paralympics," Lanzinger said.
Vincent Gauthier-Manuel
France's Vincent Gauthier-Manuel is also becoming a quick favourite, and his gold-medal performances in the slalom and giant slalom events in La Molina certainly helped him in getting his name out there as one of the best.
At the Vancouver 2010 Games, Gauthier-Manuel won two silvers and a bronze, but failed to reach the top of the podium due to Schoenfelder's first-class performances.
"I only have one missing line in my CV: a gold medal," Gauthier-Manuel said. "Thus I will go to Sochi for the gold medal, I don't know in which discipline yet, but I will decide after the World Championships. But for me to win the Paralympic Games gold medal is my main goal."
Austrian Markus Salcher took some people by surprise at the recent World Championships, winning golds in both the men's downhill and super-G standing events.
The 22-year-old failed to medal at the Vancouver 2010 Games, but Sochi 2014 could be an entirely different story for him if he keeps improving.
Michael Bruegger
Sochi 2014 will be the fifth Paralympic Winter Games for veteran Michael Bruegger of Switzerland. The question is, will he be able to keep up on the slopes with the young, up-and-coming skiers?
He has yet to win a Paralympic gold, with his only medals at the Games – two silvers – coming at Nagano 1998 and Vancouver 2010.
Mitch Gourley
Although Australia's Mitch Gourley failed to medal at the World Championships this year, he is expected to be the top skier at Sochi 2014 from the southern hemisphere.
He has improved tremendously in the last couple years, and Gauthier-Manuel only had words of praise for him.
He has exactly the same impairment than me and we imitate each other," Gauthier-Manuel said.
"But he is younger than me so he was inspired by me in the beginning, and now he is passing me, He had the advantage to have me as a model two years ago, and he has continued to grow, and the student seems to have surpassed his teacher."
Alexey Bugaev
Host nation Russia's best chances in the men's alpine standing skiing competition will rest on the shoulders of 15-year-old Alexey Bugaev, who recently won two silvers medals at the World Championships in La Molina.
Related Images