Sport Week: Top moments in Para table tennis
Incredible rallies and shots from all angles that stunned fans at the Paralympic Games
02 Jun 2020
Imagen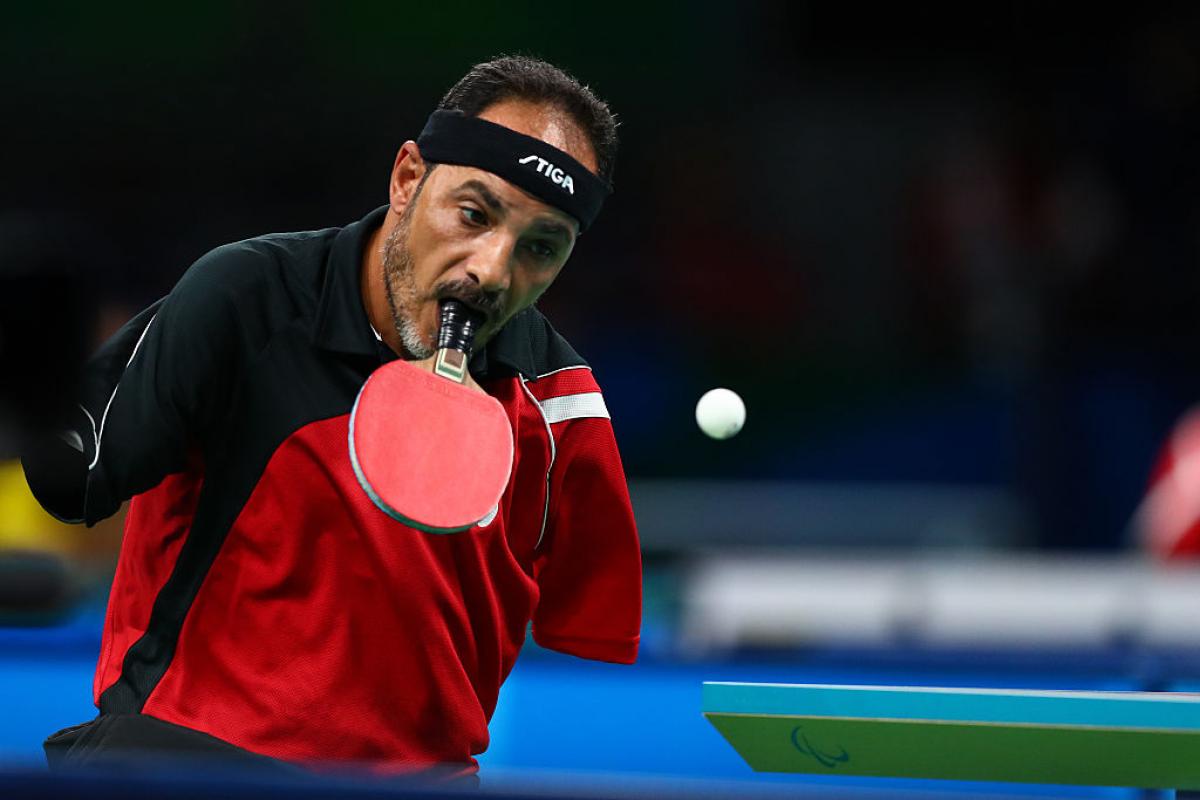 ⒸLucas Uebel/Getty Images
By IPC
Para table tennis is one of the biggest indoor racket sports in the Paralympic Games programme, where the venue is packed with tables and several action-packed encounters happen at one go. 
Here are some moments captured over the past few Paralympics:
1. The diving save that went viral
Turkey's Kubra Korkut celebrated too early. She thought she knocked a return far out of the reach of her Dutch opponent, Kelly van Zon, in the gold medal match at the Rio 2016 Paralympics. 
But when she turned her head, her jaw dropped. The play was not over,van Zon made an incredible leap to save the point, and eventually her second 
Paralympic title in the women's class 7.
 
2. Olympic to Paralympic dream    
A year after competing at the 2008 Olympics, Sandra Paovic was involved in a serious car accident on her way to airport in Paris, following a match. The Croatian suffered a severe cervical spinal injury that impacted her legs and one thought she would not return to the sport again. 
However, Paovic remained undeterred and made a remarkable comeback to the sport as a Para athlete. Her gold medal from the Rio 2016 Paralympics is a testimony to her immense determination and grit. 
In Rio, Paovic defeated Germany's Stephanie Grebe in the women's singles class 6.
After winning gold in Rio, she said: "To have a spinal cord injury like me and to play standing table tennis is really difficult but if I wasn't as crazy as I am, I don't think I could do that."
 
3. Coming back stronger
Will Bayley was hoping to celebrate gold at his home London 2012 Games. In front of a rowdy crowd, during the class 7 finals, Bayley lost an emotional match to his nemesis Jochen Wollmert from Germany. That setback acted as a catalyst to motivate him for the next Rio 2016 Paralympic Games. 
At Rio, Bayley came back from a defeat in his opening group match to secure his place in the final. He left the home Brazilian crowd dejected by beating local lad Stroh Pereira in four games.
4.    Teenager becomes the next generation

China's Mao Jingdian was only 17 at her first Paralympics in 2012. But she showed tremendous maturity en route to gold in the women's class 8, a final that brought her French opponent Thu Kamkasomphou to tears. Four years later, Jingdian went on to defend her title at the  Rio 2016 Paralympic Games.
 
5.    Iconic image left at Rio 2016
The armless table tennis player Ibrahim Hamadtou's action picture became one of the most popular images of Para table tennis from Rio.
The Egyptian, who starred in the YouTube video 'Nothing is Impossible', lost his arms in a train accident when he was 10 years old. In the video, he shows how he plays the sport holding the racket in his mouth and serving with his foot.
His dreams of reaching the Paralympics came alive when he finished second at the 2016 African Championships. At Rio, he played two rounds, falling to Great Britain's David Wetherill.