Sport week: Welcome to Para table tennis
The sport is practiced world-wide and one of the largest at the Paralympic Games
01 Jun 2020
Imagen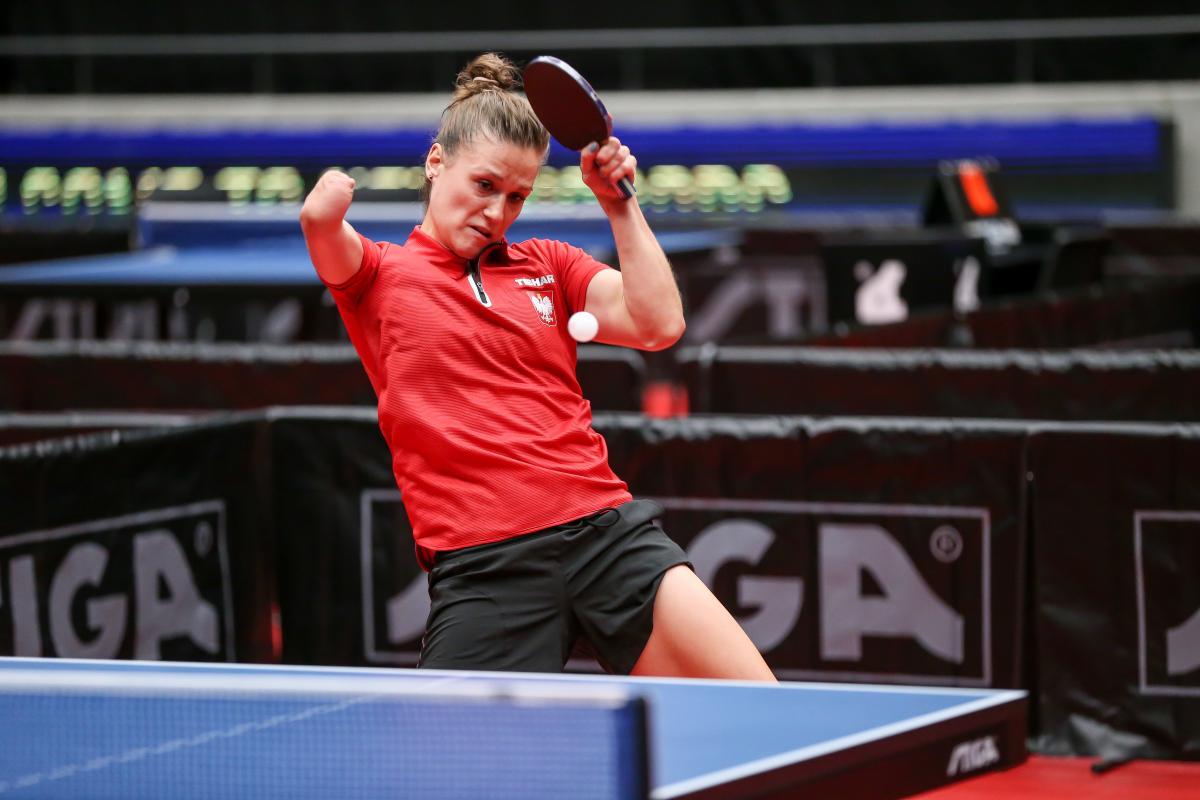 ⒸKarl Nilsson
By IPC
Originally created as an after-dinner alternative to lawn tennis, table tennis has progressed into the sport with the most participants worldwide. Para table tennis is the third largest Paralympic sport in terms of athlete numbers and is practiced in more than 100 countries. 
Para table tennis offers singles and team events for both men and women, with standing, wheelchair and intellectual impairment classifications.
History

Table tennis was invented in Great Britain in the 1880s. Played by the upper classes, the game was played on the dining table, using household items for equipment. People would use piles of books as the net, a champagne cork as the ball and cigar box lids as the bats. By 1900, the sport was rapidly evolving and growing in popularity as an organised sport.
Table tennis has been a part of every Paralympics since the first Games held in Rome in 1960, being one of the original eight sports. It did not make its Olympic Games debut almost 30 years later in Seoul 1988.
Para table tennis competition included singles and doubles events, with a maximum of three classes per gender in each, which is hardly comparable to the 11 classes in each gender that took place at the last Paralympics at Rio 2016. 
The Rio 2016 Olympic Games marked a milestone in Para table tennis, as two Paralympians – Poland's Natalia Partyka and Australia's Melissa Tapper – played in the Olympic table tennis event.  
Partyka made history in Beijing 2008 by becoming the first ever Para table tennis Olympian. Tapper was the first ever Australian athlete to compete in both the Olympic and Paralympic Games.
How it works

Rallies unfold at high speed, with smashes exceeding 100km per hour and players returning the ball with accuracy. The object of the game is to use a racket/bat to hit the ball over the net onto the opponent's side. A point is won if the other player fails to return it.
Matches consist of five games of 11 points. If both players/ pairs score 10 points, then the game is won by the first player/pair to lead by two points. A point is most often scored when: the opponent hits the ball but misses the playing surface; player does not return the ball after it is hit over the net to his/her side of the table; touches the table with their free hand; or plays the ball into the net. 
Para table tennis includes a wide range of impairments categorised into physical and intellectual impairments, with the physical impairment class divided into wheelchair and standing groups. Singles and team events are contested across a total of 11 classes.