Sport Week: Welcome to wheelchair rugby
The sport originated from Canada and became a Paralympic sport at Sydney 2000
06 Jul 2020
Imagen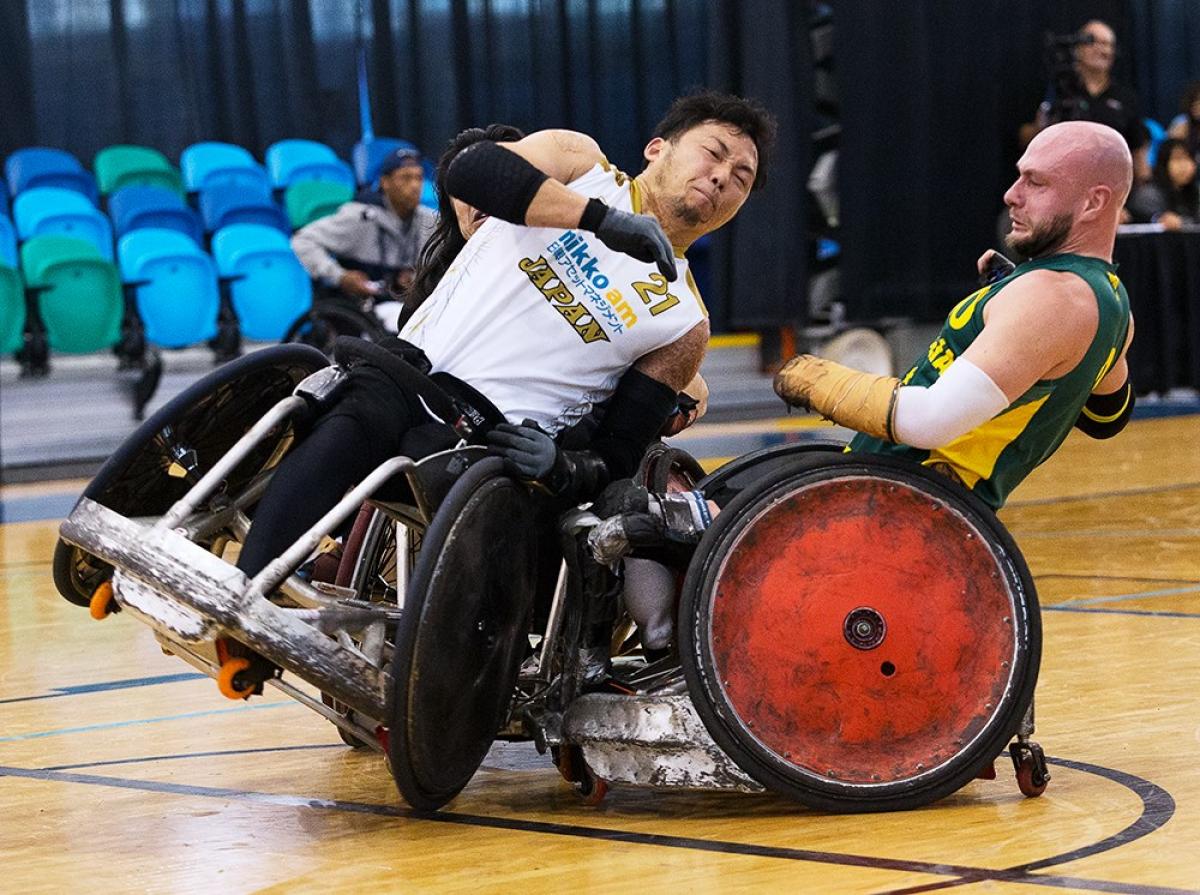 ⒸKevin Bogetti-Smith
By IPC
Initially called 'murderball' for its chair-knocking intensity, wheelchair rugby was first introduced as a demonstration sport at Atlanta 1996 and made its Paralympic Games debut at Sydney 2000.
The sport originated from Winnipeg, Canada, and combined elements of rugby, basketball and handball. It is the only mixed-gender summer Paralympic sport, and is played among quadriplegic athletes who have an impairment impacting their arms and legs.
How it works

Wheelchair rugby features two teams of four, and the aim of the game is to get the ball across the opposing side's try line. 
Contact between wheelchairs is permitted, which is in fact an integral part of the sport as players use their chairs to block and hold opponents. 
The sport is played indoors on a regulation-sized basketball court. Elements from basketball are incorporated, such as having 12 seconds to move the ball into the offensive half of the court, with goals to be scored before the expiration of a 40-second shot clock.
Players must dribble or pass the ball at least once every 10 seconds, and there is no offside rule.
Matches consist of four eight-minute quarters, but the clock is stopped whenever there is a stoppage in the game. 
To score a goal, the player must have possession of the ball before two wheels of their chair crosses the goal line.
About the equipment

Athletes' wheelchairs are uniquely designed for the sport. 
Offensive wheelchairs have a round bumper to move through narrow spaces and get around the opposing team's defence. They are primarily used by high-pointer athletes.
Defensive wheelchairs have a long bumper protruding from the front used for stopping their opponent's movement, and are mostly used by low-pointers.
Classification

Athletes are assigned a point value based on their functional ability, from 0.5 (low-pointers) for a player with least physical function through to 3.5 (high-pointers) for the most physical function. A team is comprised of a maximum 12 players. The total on-court value for each team cannot exceed eight points. Teams fielding female players receive an additional 0.5 point allowance for each female athlete.