From the streets of Buenos Aires to gold medal match for Froilan Padilla
'I was without a home for one year. I began sleeping in churches around the city, until I had enough money to find an apartment'
03 Sep 2021
Imagen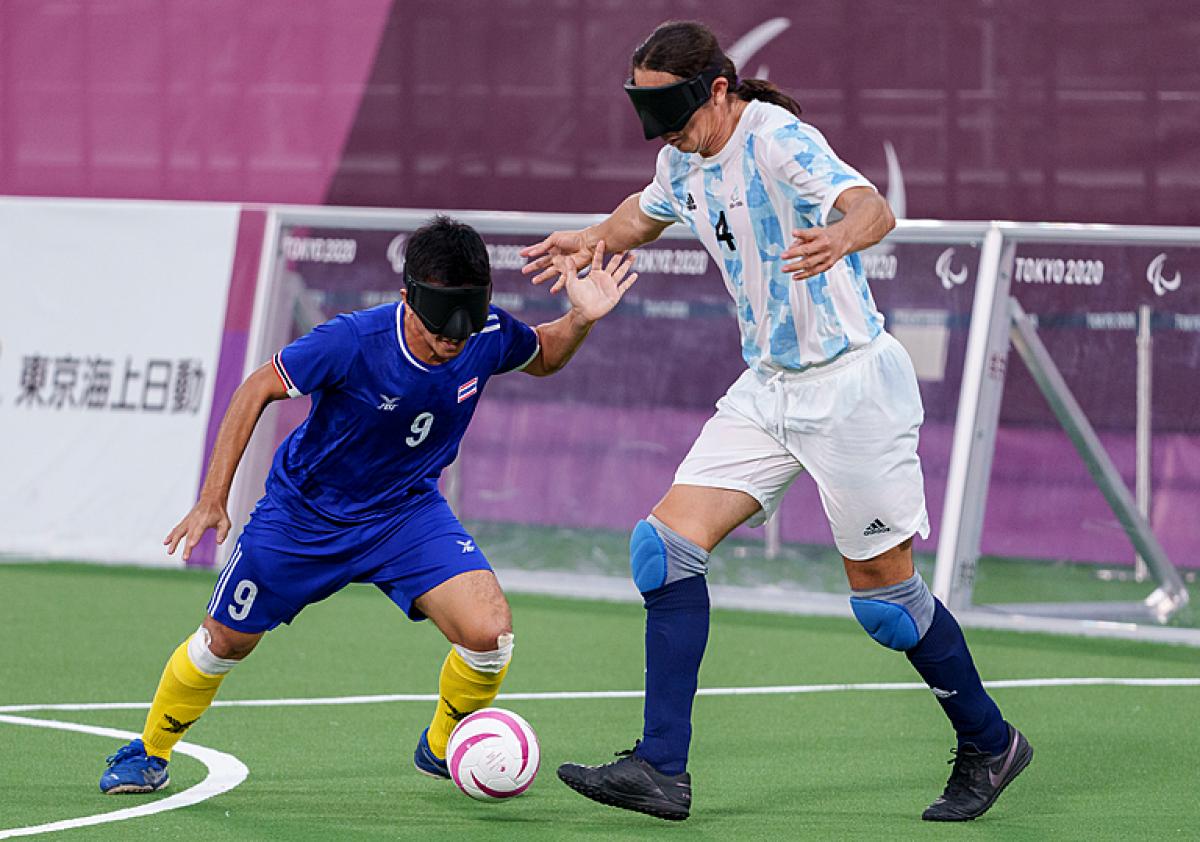 ⒸIPC
By OIS
Sixteen years ago, Froilan Padilla of Argentina was homeless on the streets of Buenos Aires. Now the 42-year-old defender will compete for a Paralympic Games gold medal on Saturday (September 4).
"There are many blind people who don't have a place to live in Argentina," said Padilla following the 2-0 win over China in the semi-final.
"When I was 26, I moved to Buenos Aires from the countryside, and I was without a home for one year. I began sleeping in churches around the city, until I had enough money to find an apartment."
Padilla credits the generosity of one particular church with helping him get by.
"I've been Christian since 18, and they took care of me, and I played guitar at the church in return. But life was still dangerous. Buenos Aires is not a safe city, and there are many gangs. The church was very far from the place I used to practise football, and I would get back very late at night."
Five years ago, Padilla became a Paralympic Games bronze medallist after Argentina finished third at Rio 2016.
"The governor of my home state provided me with a pension and a home to live in after this. I still live in Buenos Aires, but I will stop playing in December, and then I will live (in my home state).
"I'm now 42, and Tokyo 2020 is probably the last tournament I will play, so it is very special for me."
A streetwise defender who has played a major role in Argentina's success in Tokyo - they have conceded only one goal on the way to the final - Padilla said the hardships he has faced have made him a better player.
"This past made me stronger. Today I am the player I am because of this."
In the day's second semi-final, tournament favourites and four-time Paralympic Games gold medallists Brazil eventually wore down a dogged Morocco side 1-0.
Brazil initially struggled to find a way through until star player Jeferson Goncalves, known as Jefinho, jinked his way through the defence, with the ball deflecting in off defender Imad Berka.
"Brazil are our biggest rivals," said Argentina goalkeeper German Muleck. "It's our biggest match, but we are very confident. Both of us know each other very well. We have been training for five years for this match. If we win gold I will dedicate the medal to my grandfather who died three years ago."