Team Canada flourishes despite COVID-19 pandemic
'Sometimes crisis and very challenging situations bring out the best in people'
18 Aug 2021
Imagen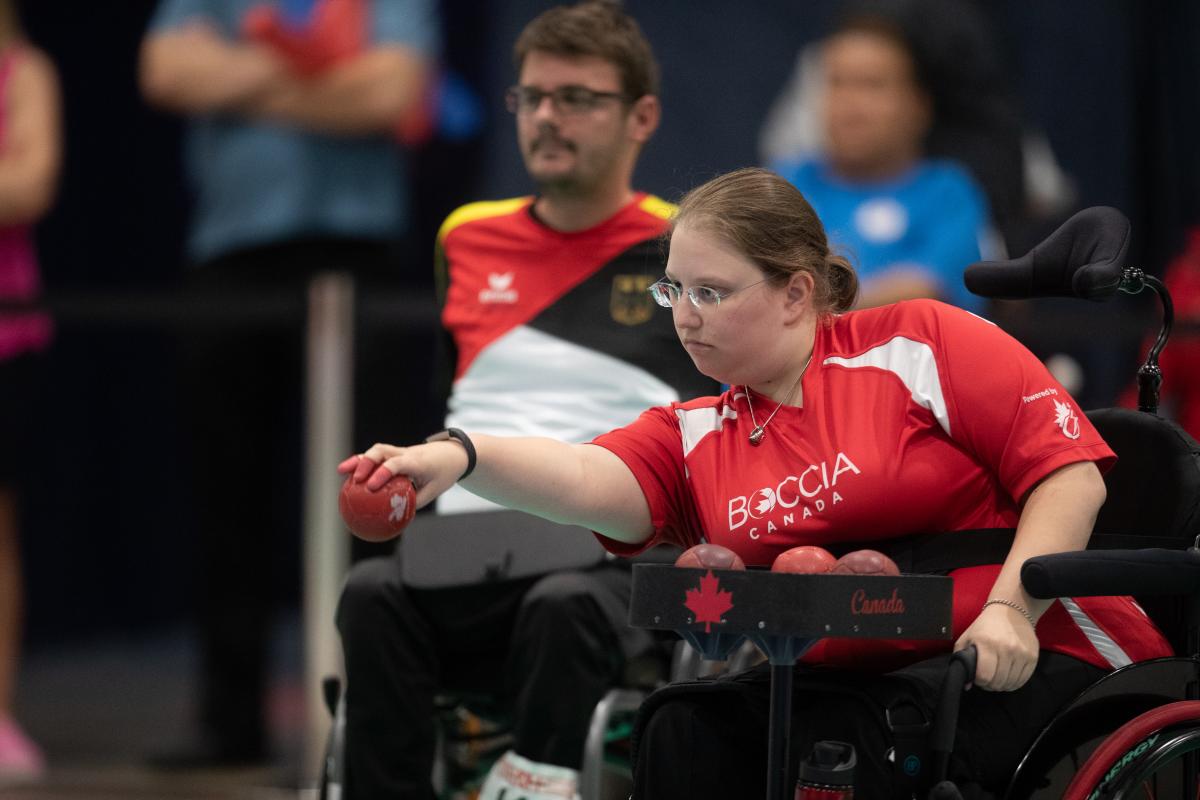 ⒸSportingwales
By Teddy Katz | For the IPC
The Chef de Mission for Team Canada in Tokyo 2020, Paralympic swimming star Stephanie Dixon, says people are going to see record breaking performances at the Games despite the unprecedented and challenging lead up due to COVID-19.
"We have been seeing incredible performances already this year. We've seen World records being set by members of Team Canada. So sometimes crisis and very challenging situations bring out the best in people," Dixon says.
She knows a thing or two about top performances, having won 19 Paralympic medals in her career, including seven golds.
Among the big names to keep an eye on is men's 1,500m T38 runner Nathan Riech, who knocked two seconds off his own World record at a meet in May, the third time he lowered his world leading mark this year.
"For me personally, the initial hit (of COVID-19) sucked for about 48 hours, but after that I decided, I was going to get in the best shape possible, focus on what I can control and enjoy the process," Riech says.
Canadian Nathan Riech Ⓒ Luc Percival

Riech is the World champion heading into his first Paralympic Games but does not think it was that 'impressive' he set those new world marks in the middle of a pandemic. He was confident and expected he was going to run under 3:50.
"I think you have to understand Para athletes have their PHD in the ability to adapt and I relied on that throughout the pandemic."
Riech is not the only Canadian athlete coming into the Games on a high note. In June, Renee Foessel broke the World record in the women's discus F38 competition with a throw of 37.83m.
Joining them on the Para athletics team will be one of Canada's most decorated Paralympians on the team in Tokyo, wheelchair racer Brent Lakatos.
In May, Lakatos impressed winning four of five races he entered at a Grand Prix event after coming first in the London Marathon in 2020.
Canada will be looking for more success in the pool led by swimming star Aurélie Rivard. She won three gold medals at the Rio 2016 Paralympics, setting World records in the 50m and 400m freestyle.

Canada will have a team of 120 athletes in Tokyo, a mix of veterans and first time Paralympians. Among the veterans who had to be creative because of COVID-19 was Alison Levine.
Levine competes in the mixed gender sport of boccia and in the fall of 2019, just before the pandemic hit, was ranked No 1 in the world by World Boccia. She was the first woman to ever reach that height in the BC4 category and was hoping to make history in Tokyo.
But COVID turned her life upside down.
"The hardest part for me was the complete uncertainty of what was to come. Not knowing when we would be able to return to training or competition. I was an athlete unable to practice my sport. A part of me was missing," Levine says.
Levine tried to be creative and turned her small apartment in Montreal into her training facility and a makeshift boccia court.
"I did what I could to train physically including using my stationary hand cycle and throwing balls in my apartment and picking them up with a homemade ball picker-upper device my dad made for me."
Some countries have been able to hold boccia competitions, so Levine has no idea how her competitors have evolved in the past two years.
"While the medal goals are always present in my mind, I try not to focus on them too much, especially since this competition has so much uncertainty being my first one back in two years."
At the Rio 2016 Paralympics, a young rebuilding Team Canada reached its goal of finishing in the top 16. The team won 29 medals including 8 golds to finish 13th overall.
Para cyclist Tristen Chernove Ⓒ Getty Images
 
But Dixon says the team is not making its normal projections for Tokyo, but rather will measure success by athletes competing at the Games and coming back home safely.
"It's been great to see the Canadian sports system rally behind our athletes and to recognise that it would be unfair to put pressure and expectations of a medal count or projections of performances forward in a year where there was so much that was not in our control."
Without those projections, Dixon says ironically, it could lead to more great performances with athletes soaring even higher.
"I think that's alleviating a lot of pressure, which is allowing athletes to feel liberated and free."