Tokyo 2020 only first step to spreading judo message in Peru
Fred Villalobos Corrales planning to go from strength to strength
12 Sep 2021
Imagen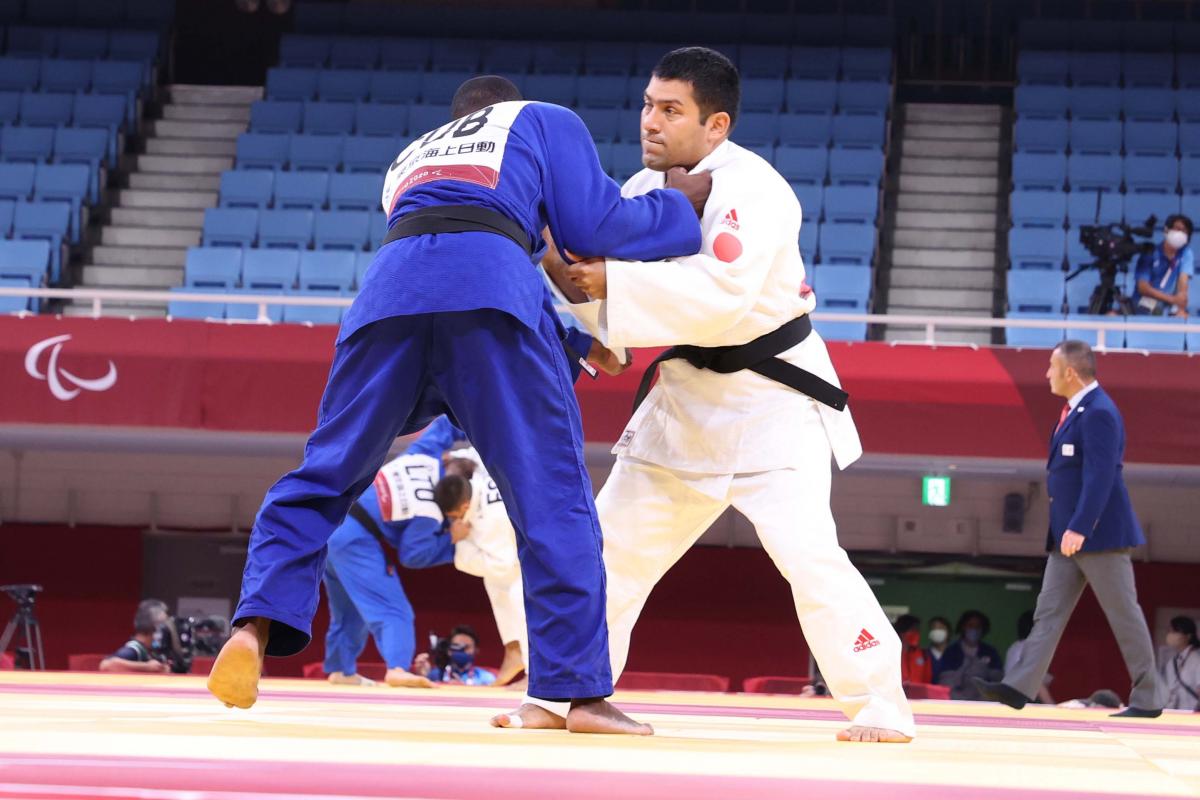 ⒸANPP - Talia Vargas
By OIS/IPC
Fred Villalobos Corrales will be forever known as the first judoka from Peru to compete at a Paralympic Games but his appearance at Tokyo 2020 has fired new ambitions.
"Judo in Peru will grow, it will improve. I have started something and there will be more people coming after me," said vision impaired Corrales as he looked forward to life after the Games.
"I want to continue for a longer time. I can still improve. I have been in judo only for a few years, so I can improve more.
"I started when I was 27. Judo was one of the sports they had as a choice in university and ever since I tried it, I liked it a lot. I like the discipline of it, the philosophy and how it teaches you to respect your opponents."
Corrales has Paris 2024 in his sights after enjoying his taste of Paralympic action. He competed in the -81kg event at the legendary Nippon Budokan, losing in the round of 16 to two-time Paralympian Rodriguez Reyes of Cuba.
His appearance in Japan was the culmination of a programme which started at the Lima 2019 Parapan American Games when he took bronze, becoming the first Peruvian judoka to win a medal at the continental event.
By qualifying for Tokyo 2020, he has helped keep the fledgling programme in Peru alive.
"The programme in Paralympic judo is very small. Fred is the only one. He is the first in history and it is very important to have the first judoka here (in Tokyo)," his coach Daniel Vizcarra said.
It was not all about the competition at Tokyo 2020. There was a moving reunion with Corrales and coach Kento Iwanaga of Japan.
Iwanaga was in Peru from 2016 to 2018 as part of a programme that sends judo instructors to developing countries to grow the sport at grassroots level. He kept in touch with his Peruvian protege and in 2019 invited him to an international judo tournament and camp for vision impaired athletes, held at the Kodokan Judo Institute in Tokyo where he was working.
"I feel that my encounter with him, the time we spent together, and the journey to this point have all been lifelong assets in my judo life. This feeling is so full of emotion that words alone cannot express it," Iwanaga said.