Top 10 para-athletes you should like on Facebook ahead of Rio 2016
With social media becoming more and more important, we have made a list of the top 10 athletes to like on Facebook ahead of the Rio 2016 Paralympics.
09 Sep 2013
Imagen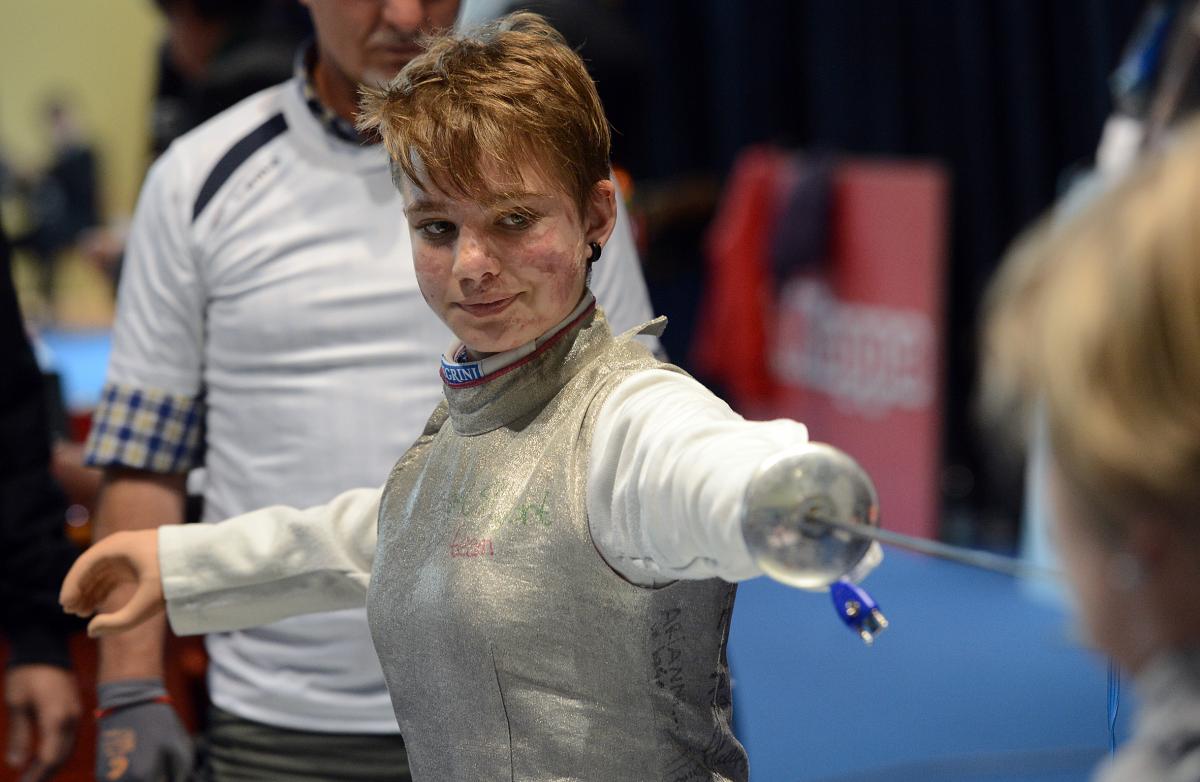 ⒸAgosoto Bizzi
On Facebook, the image is king, so it is hardly surprising that most of the athletes on our top 10 for Facebook are snap-happy. They post pictures of their families, friends, travels and competitions, giving added value to their fans:
1. Bebe Vio
The Italian wheelchair fencer shot to fame as a torch bearer at London 2012, but in Rio the 16 year old will hope to compete. Even if you do not understand her Italian posts, you will love her funny pictures.
Come Rio 2016, this Brazilian canoeist will be huge. He is great at posting pictures from his travels and competitions. He is very photogenic… that is all we are saying!
The Polish table tennis player has a massive following with her mainly Polish fans. She not only posts stunning photos from fashion shoots, but also behind-the-scenes pictures from her life as an athlete.
The charismatic Moroccan triathlete is a lot of fun to follow on Facebook. Expect to see lots of entertaining pictures and videos.
The US athlete is best known for her success on the track and in marathons, but this year, she is also attempting to qualify for the Sochi 2014 Paralympic Winter Games in Nordic skiing. She is great at keeping her fans updated, so well worth "liking".
6. Jiri Jezek
You will not be disappointed following this Czech cyclist. Come rain or shine, he is posting pics of himself in competition and training.
7. McKenna Dahl
The young American is an up-and-coming shooter. She has only just started her Facebook page, but expect her to be huge, come Rio 2016.
8. Andre Brasil
The Brazilian swimming sensation, will no doubt be one of the stars or Rio 2016. He also has a brilliant sense of humour.
If you have not yet heard about Dartanyon Crockett, we recommend you like his page. The US judoka has an amazing story, which he has begun to tell through his Facebook posts. He won bronze at London 2012 and could be a force to be reckoned with come Rio 2016.
10. Daniel Dias
Another Brazilian swimmer? Yes, we couldn't resist. Daniel Dias has a fantastic page that gives a real insight to the life of an athlete.