Natalia Dannenberg: Marketable athletes market themselves
IPC Digital Media Manager Natalia Dannenberg explains the importance of social media in helping athletes market themselves.
19 May 2013
Imagen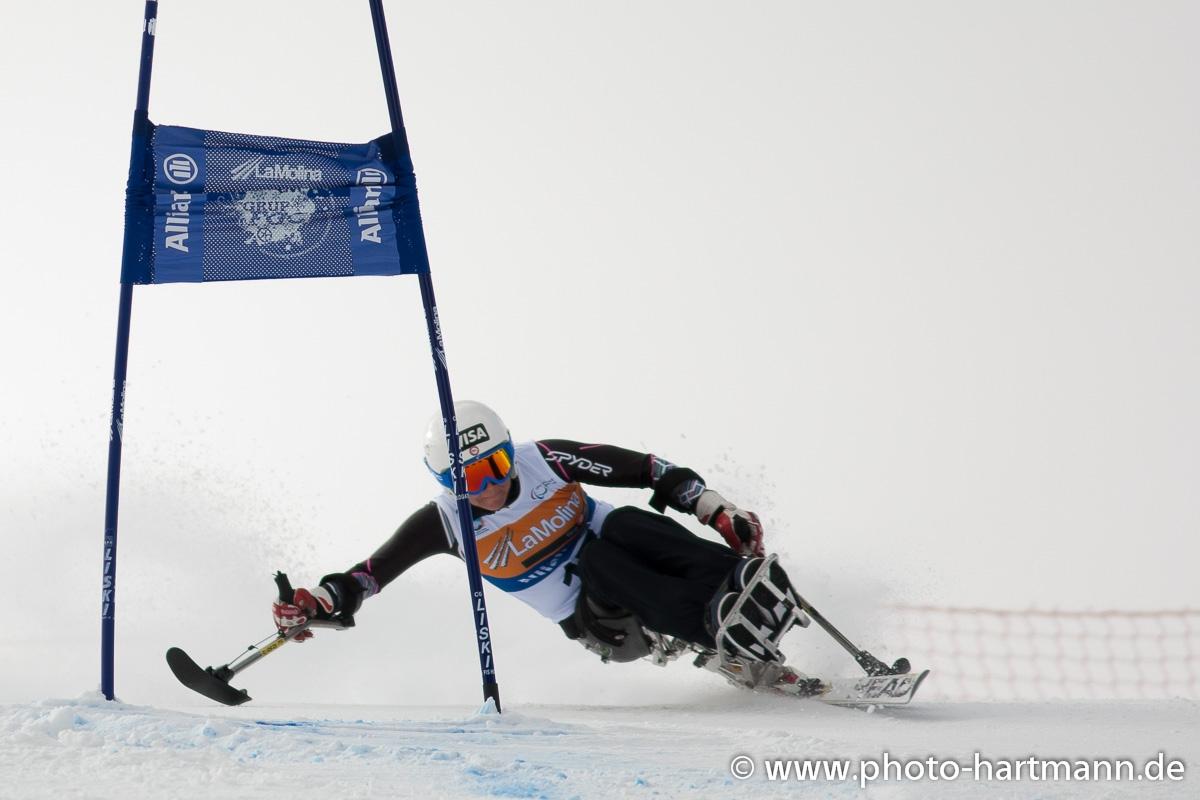 ⒸMarcus Harmann
"Social media is a tremendous opportunity not only for athletes to develop their personal brands, but for the Paralympic Movement to grow."
This week, Brazil's Alan Fonteles Oliveira was the first para-athlete to make it onto SportsPro and EuroSport's Most Marketable Athletes list.
In response, my IPC colleague Stuart Lieberman wrote a blog about the 15 most marketable para-athletes.
Now, I'm not saying I agree with all the choices that appear on these lists, but what struck me was how many of the athletes on both lists were on social media.
Of the 50 athletes on SportsPro's list, it was hardly surprising that 43 had a Twitter account, I quickly tweeted.
Nick Meacham the MD of SportsPro replied: "It's more a question of why aren't the other 7, and how long until they are? @SportsPro #SP50MM"
He hit the nail on the head. In addition, only 15 of the most marketable athletes don't have websites, and six aren't on Facebook. Only three athletes – Katie Walsh, Seth Jones and Ellyse Perry – seem to have no digital presence at all.
Clearly, to be marketable, you have to be able to market yourself.
The criteria for the marketing potential of athletes on SportsPro's list was value for money, age, home market, charisma, willingness to be marketed and crossover appeal.
By having a digital presence, athletes help to fulfill all of these criteria and help to define their own personal brand.
What's clear is that many of the athletes are sharing real behind-the-scenes moments about their training, journeys and lives.
Social fans are interested in athletes as people, and brands are, too.
Many sports stars are catching onto this.
Earlier this year at the 2013 IPC Alpine Skiing World Cup Finals in Sochi, Russia, American dual-sport athlete, @AlanaNichols21 tweeted me a picture of @AmyJoMartin's new book "Renegades Write the Rules" saying I should read it.
Martin was an early adopter of social media and has a background of working with high-profile sports stars such as former NBA star Shaq.
Her book inspired me, too.
I believe more than ever that the Paralympic Movement's biggest strength digitally lies with the athletes.
Of course, there are social media guidelines that they have to abide by, but essentially the IPC encourages athletes to share their experiences and promote themselves and their sport via social platforms.
What's great is that we're already being recognised for the ground-breaking athlete-focused work we're doing in this area, such as with the Samsung Paralympic Bloggers project at London 2012 where we gave 50 athletes a mobile phone with which they video-blogged from behind the scenes.
"The Paralympics is leading the way in athlete engagement through social media," a Director at EuroSport commented at the Connected Sport conference in Paris, France, this week.
Social media is a tremendous opportunity not only for athletes to develop their personal brands, but for the Paralympic Movement to grow.
There are billions of potential fans out there. Let's start engaging with them.
You can follow IPC Digital Media Manager Natalia Dannenberg on Twitter @NatDannenberg.
Related Images