US ace Shawn Morelli keen to emulate Rio glory at Tokyo 2020
A war injury seriously compromised her health in 2007; 13 years later, she seeks to defend two Paralympic golds at Tokyo 2020.
06 Feb 2020
Imagen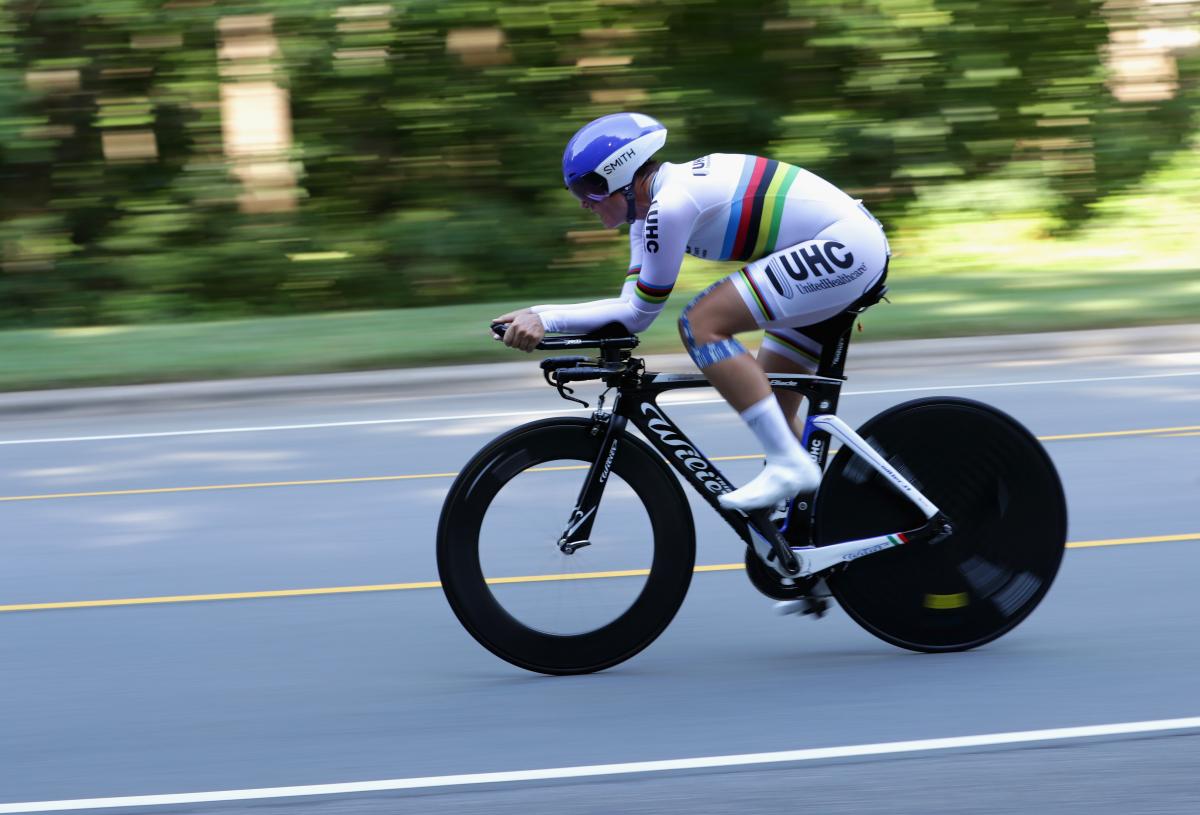 ⒸGetty Images
By Santiago Menichelli | For the IPC
Year 2007, Shawn Morelli was just over 30 years and serving in the United States Army, proudly carrying forward the legacy of her great-grandfather, grandfather and father. As an army engineer, posted in Afghanistan, 6,000 miles from her native Pennsylvania, little did this avid football lover know that her life was to change forever in the milliseconds that 'it takes for a bomb to go off'.
At first, the struggle was for survival. The left side of her body had suffered neck and nerve damage along with loss of vision in left eye. 
"When I look back on my life, obviously, the turning point is not something I was expecting. It took me a while to not only understand what happened to me and heal, but also to accept and even longer, to figure out what I was going to do with my life, reminisced Morelli.
"I get asked a lot if I would go back to the day of my accident and change it and I promptly said "no". The people I have met, the experience and the opportunities are not what I planned but it has been a great journey."
A NEW BEGINNING
As a kid, Morelli never rode a bike, but after her accident, she discovered a new world. Her bicycle etched her road towards her recovery and showed her the way to a hitherto unknown dimension, where she experienced what she had never felt before.
Now 43, Morelli is a Paralympic champion and, despite the dramatic turn of events in her life, some things remained the same: she still loves football and still wears the US uniform. 
She is not the first or the last war veteran to compete at the highest international level. As it happens, her story transcends as trophies and awards accumulate in her home's trophy cabinet. 
The US cyclist won two gold medals at the Rio 2016 Paralympic Games in the road time trial and track individual pursuit. Between 2015 and 2019, she accumulated no less than 15 medals - 12 golds, two silvers and one bronze - at World Championships in both the track and road.
THANKFUL
Morelli admits that she owes much of her success to veteran organisations such as Project Hero - with its Ride 2 Recovery programme - and Project Echelon. 
"Project Hero was the main organisation that got me into racing, and I try to go to as many events as my training schedule allows me to give back and motivate the veterans that are struggling," she said. "I am also involved with Project Echelon, another organisation that helps veterans get into the sport cycling; they do many great things for veterans."
Morelli does not want to go back to the past but doesn't deny it either; quite the opposite. "I believe my career in the US Army has helped me in my cycling career, in many ways," credits Morelli.
"First off, it helps me keep things in perspective. I mean when you have seen, done and been through some of the things I have, it is easy to just think to myself 'I am just racing a bike.'"
She also doesn't buckle under the pressures of high-octane competitions since military service has made her battle hardened. 
"It is not nearly as much pressure as when you are working in a combat zone and are responsible for the 30 lives around -  fathers, sons, moms, daughters, husbands, wives. That is pressure, that is stress. As for the adrenaline aspect, it is pretty similar. It has taught me how to be full of adrenaline, keep my focus and do my job." 
PASSING ON KNOWLEDGE
As her successful sports career progresses, Morelli increasingly turns to teaching and sharing what she has learned.
"I continue to mentor kids and speak at schools. I have had the opportunity to spend the day at my High School in Seagertown, Pennsylvania, attend sporting events and give back to the school. 
"I have also been back to the Pennsylvania State University to speak on the challenges that arise in life, acceptance and setting new goals. 
"What I enjoy the most is mentoring new riders. When I lived in Leavenworth, Kansas, I worked with a local veteran who owned bike shop Santa Fe Trails. Here I would work with new riders, specifically new women riders. This gave me great joy. When I retire, I will do much, much more work in this area," asserted Morelli.
HER OTHER PASSION
In the run-up to the Tokyo Paralympic Games, Morelli's time for other activities is limited. Football has always been one of her strongest preferences and she has had it before as a high school youth coach. 
"Soccer is still my passion, if I could still play I would. I have not coached in few years but after Tokyo, I plan on taking my advanced certification and start coaching again. I found that with my training schedule, especially leading into the Games, I could not devote the required time to the kids. I believe if you are going to do something, you do it 100 per cent, and right now I am not able to that."
While taking one day at a time in this key year and keeping her head in the present, Morelli said that, the pressure to defend her Paralympic gold medals in Tokyo will be less than the one she felt on her debut in Rio. 
"I don't think I feel more pressure. In Rio, I came in as reigning world champion in both my target events. So, the pressure to perform on that bigger stage was on me all through the final preparation. Of course, I feel the pressure and want to defend my Paralympic results; this is when I fall back on my family, coaching and support staff to help me keep focus on my preparation and not so much on the results in the Games. Of course, I have to make it to the team going to the Games first."