Zhenzhen Zhu dreams of developing wheelchair tennis in China
Chinese star shares her goals on and off the court
16 Jul 2020
Imagen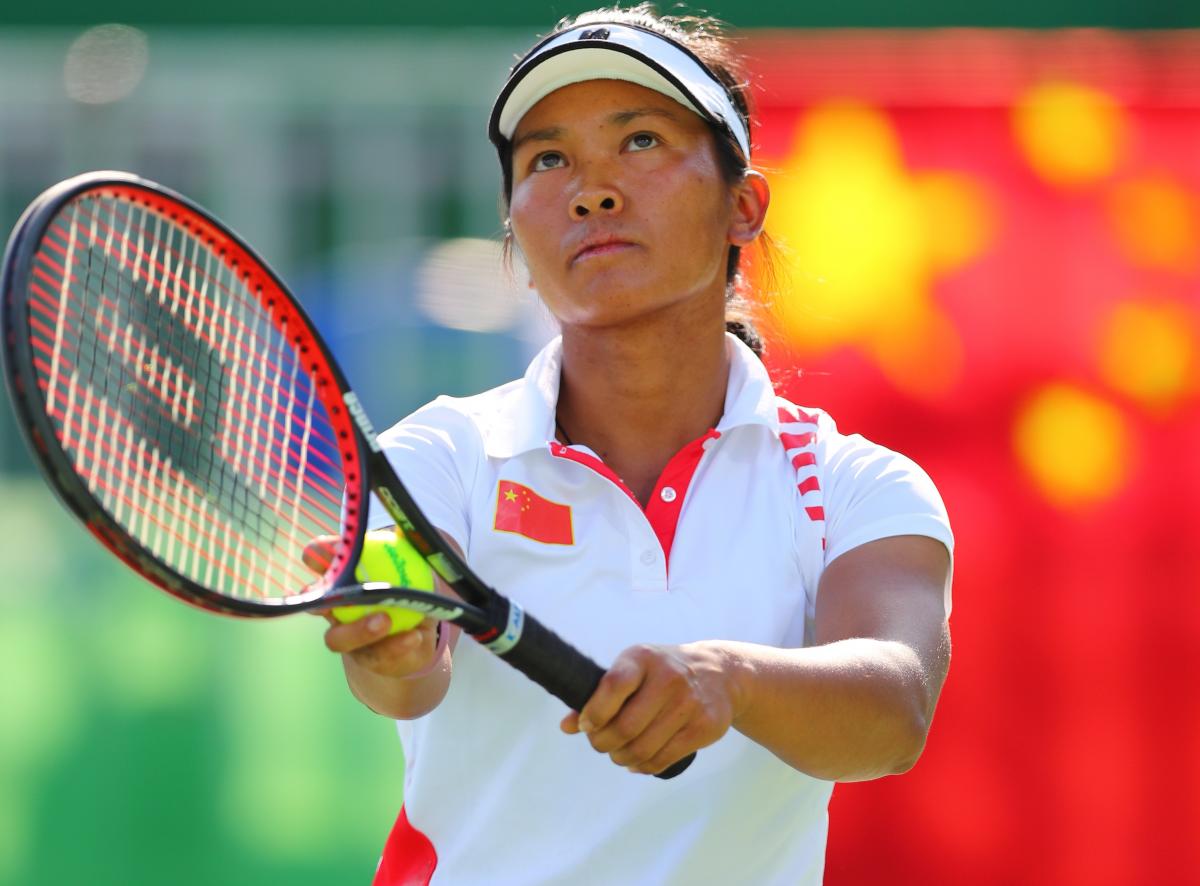 ⒸGetty Images
By Santiago Menichelli
Zhenzhen Zhu made headlines earlier this year by becoming the first Chinese wheelchair tennis player to compete in a Grand Slam, at the Australian Open, and beating world No. 1 Diede de Groot in the quarter finals.
"That was my best game yet. I want to be perfect in every game but there are always drawbacks. In that game, there were also drawbacks and I had to solve them," she recalled.
But the 30-year-old had been rising in the ranking years before. Zhenzhen made a name for herself back in 2017, when she led the Chinese team that caused one of the major upsets ever by beating the all-conquering Dutch team in the World Team Cup final.
"(I had) a very strong belief I could do this, we have been preparing for this match for a long time. We wanted to produce a miracle as they have won many times. I can't express my joy with words," she said at the time.
Striving for perfection
Whether it is the drive, the backhand, the volley or match strategy, for Zhenzhen there are always details to adjust.
On the night of 28 January 2020, she knew beating the Australian Open defending champion was a massive achievement. This, however, did not prevent her from finding shortcomings.
But when she suffers a defeat, she goes deeper in her analysis. "In that case, I make a breakdown of each point and try to find the reason for the defeat so that I can correct it. I just must keep going and keep going until I win.
"I am very strict on myself. I always look for what I didn't do well in training and in the match and try to fix it. In my opinion, just because you won the game doesn't mean you didn't make mistakes in the game."
Becoming one of the best
It was last year that Zhenzhen finally confirmed her status as one of the world's best by winning 11 titles and entering the top 10. 
"It was a busy and successful year in international competitions. I was ranked fifth in the world and overcame all the difficulties," she said. 
However, there was also room for disappointment. "It was sad not to have won the singles title at the National Para Games (Tianjin 2019)."
Building the path for others to follow
"The Australian Open has marked a before and after, and I want to continue playing these competitions and getting better results," said Zhenzhen. 
Thanks to her achievements, she acknowledges that "there are likely to be more Chinese athletes participating in the four major events in the future."
But she wants to help further: "I want to organise wheelchair tennis events successfully in China through my efforts.
"I'm working on promoting wheelchair tennis. I hope that more people with disabilities in China can start playing this sport, although we are just in the planning stage and implementation is difficult.
"I love being an athlete and having the responsibility to make it possible for everyone to play the sport. I love embodying the Paralympic spirit of understanding, friendship, solidarity and fair play and transmitting these values in my everyday life."