Zijderveld aiming high after Rio lows
'Swimming has been very important to me because when you're swimming you feel kind of free and you don't feel like you're impaired'
12 Jan 2020
Imagen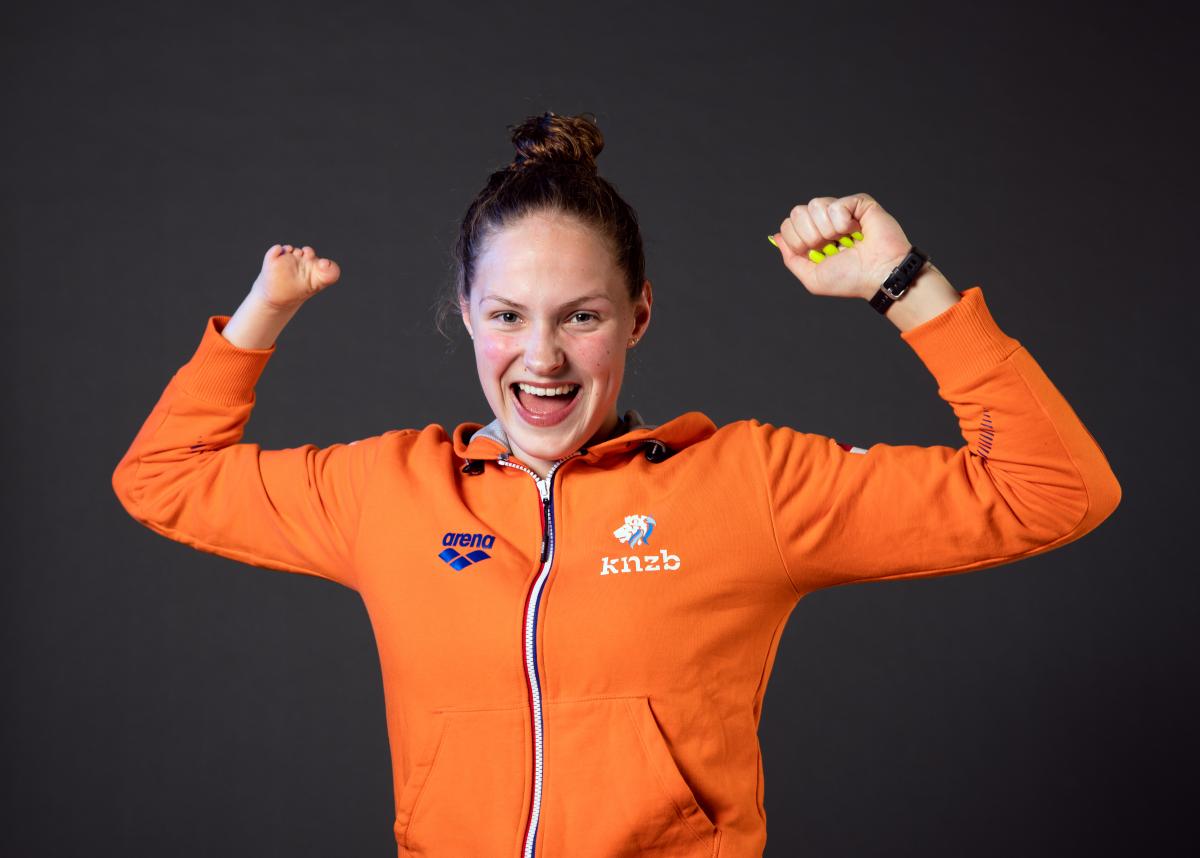 ⒸPaul Gregory for World Para Swimming
By AMP Media | For World Para Swimming
Dutch Para swimmer Chantalle Zijderveld has been coping with physical setbacks since an early age but says she was unprepared for the mental challenges that followed her failure to win gold at the Rio 2016 Paralympic Games.
The teen swim sensation arrived in Rio as the European and world champion in the 100m breaststroke SB9, but she could only finish in third as teammate Lisa Kruger took her world record and the prized gold medal.
Deflated, Zijderveld missed the podium in each of her next four events.
"Even though it wasn't the competition that I had hoped for, Rio was very special for me because it helped me to realise that you can't always win," Zijderveld said.
"I was there to get the gold medal, but I had a lot of insecurities because I had won a couple of things and I felt that I had to prove something.
"I wasn't too scared at first, but when you keep winning medals, you just feel the pressure. And that's why Rio taught me a lot, and that's why I continue to swim because I didn't win there."
Zijderveld is not one to duck a challenge. Born without her right hand and bullied at school, she must now also cope with an impaired range of motion in her shoulder and scoliosis in her back.
"When I was young people were not very nice, especially because I didn't have a hand," she said. "I was very insecure and because I got bullied, I think it taught me to speak up and to just be myself."
The 19-year-old does not wish to contemplate where she might be without swimming.
"Swimming has been very important to me because when you're swimming you feel kind of free and you don't feel like you're impaired," she said.
"When I'm in the water, swimming is not that hard for me, but out of the water it's been a hard couple of years for me mentally, I have to admit."
With her mental issues overcome, Zijderveld began the 12-month countdown to Tokyo 2020 in fine style, successfully defending her 100m breaststroke world title and winning the 200m individual medley at the 2019 World Championships in London.
The teen very well knows that she will not have it all her own way at the Paralympics in August.
"I think that Tokyo is going to be amazing because a lot of people are making a lot of progress, the standards are very high and races are getting so close - often it's on the touch.
"I was watching the other finals [in London] and thinking, 'Oh my God, who's going to win?'"
Despite being "so excited" about Tokyo, Zijderveld is already looking forward to switching off from competition completely after the Paralympics - by returning to her books.
"I finished high school last year and so I'm kind of bored now, because I want to learn new stuff," she said.