14 fun facts about Paralympic mascot Tom
The playful, leafy-headed mascot of the Rio Games is gaining fans around the world. Let's get to know him better.
06 Sep 2016
Imagen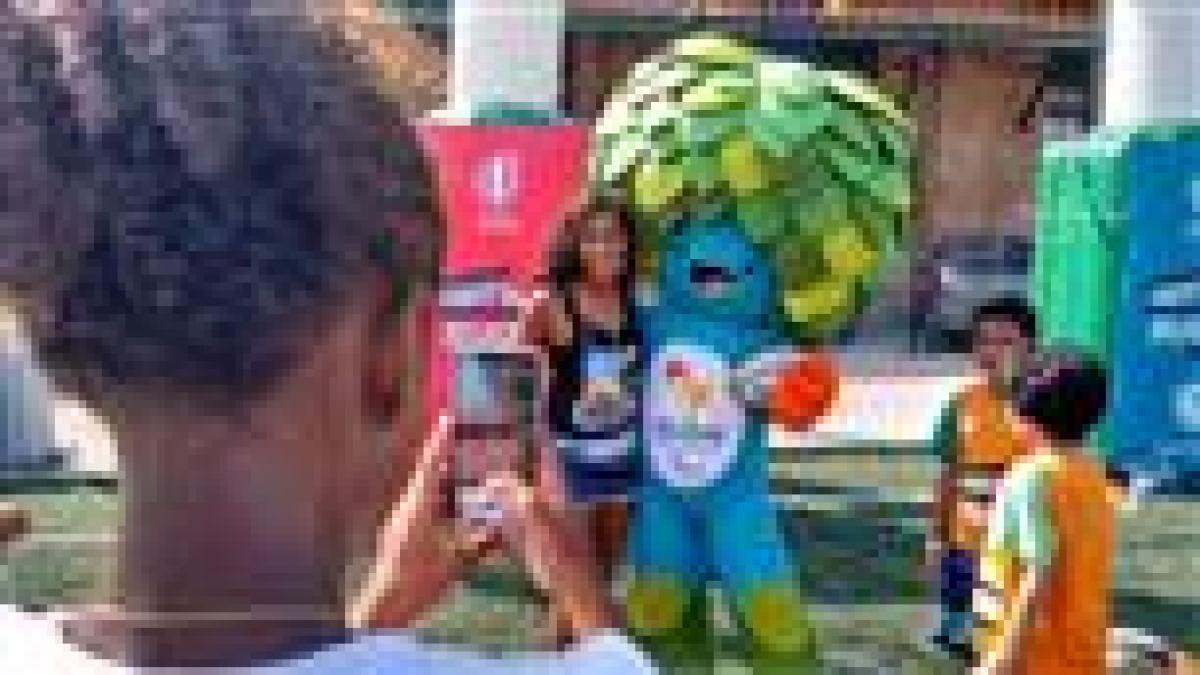 ⒸRio 2016
By IPC
1. Tom is passionate about all sports and never misses an opportunity to play a game or tell a joke.
2. He's a natural – quite literally. Tom is formed out of nature's rich diversity. He is a creation of Brazil's tens of thousands of plants, drawn together in a fusion of joy and pride when Rio de Janeiro was selected as the host city for the 2016 Olympic and Paralympic Games.
3. His birthday is 2 October 2009 – the date Rio de Janeiro was selected as Olympic and Paralympic host city.
4. He uses his buoyant red and yellow antennae to express his feelings.
5. With his five antennae, he points in the direction he's going, makes a 'V' for victory sign, and even creates a heart-liked shaped when his picture is taken.
6. With the wisdom and creativity of Brazil's plants and trees, Tom helps people overcome challenges and develop their full potential. He knows there is a solution for everything and he believes it can be found in the head and heart of every one of us.
7. On the topic of heads, Tom has a special power in his. He is a problem solver with a difference. Faced with any obstacle, he can reach into his leafy head of hair for just the right tool. Perhaps unexpectedly, he can create solutions from surprising objects in his hair such as drain plungers and octopuses.
8. How many Toms does it take to change a light bulb? Just the one and he can change eight all in one go, just by pulling an octopus from his hair.
9. Got a comb? He probably does! Tom is completely focused on his mane. He's always checking his appearance in the mirror, trying out radical hairstyles and wearing stylish hats.
10. In the autumn, some of his leaves change colour and even fall out. When spring blooms, so do his locks.
11. He sleeps on a giant water lily in the middle of a lake in Tijuca Forest in Rio de Janeiro.
12. He is almost never seen eating. For energy, he transforms sunlight into nutrients just as plants use photosynthesis for energy.
13. He loves samba. He can't resist the beat of the drums and shakes his mane to teach Brazilian rhythms to fans around the world.
14. His mission is simple: to inspire people to use their creativity and determination to reach beyond their limits.