Australia top medals table at Pan Pacifics
Australia produced a remarkable performance at the 2014 Pan Pacific Para-Swimming Championships, winning 55 gold medals.
11 Aug 2014
Imagen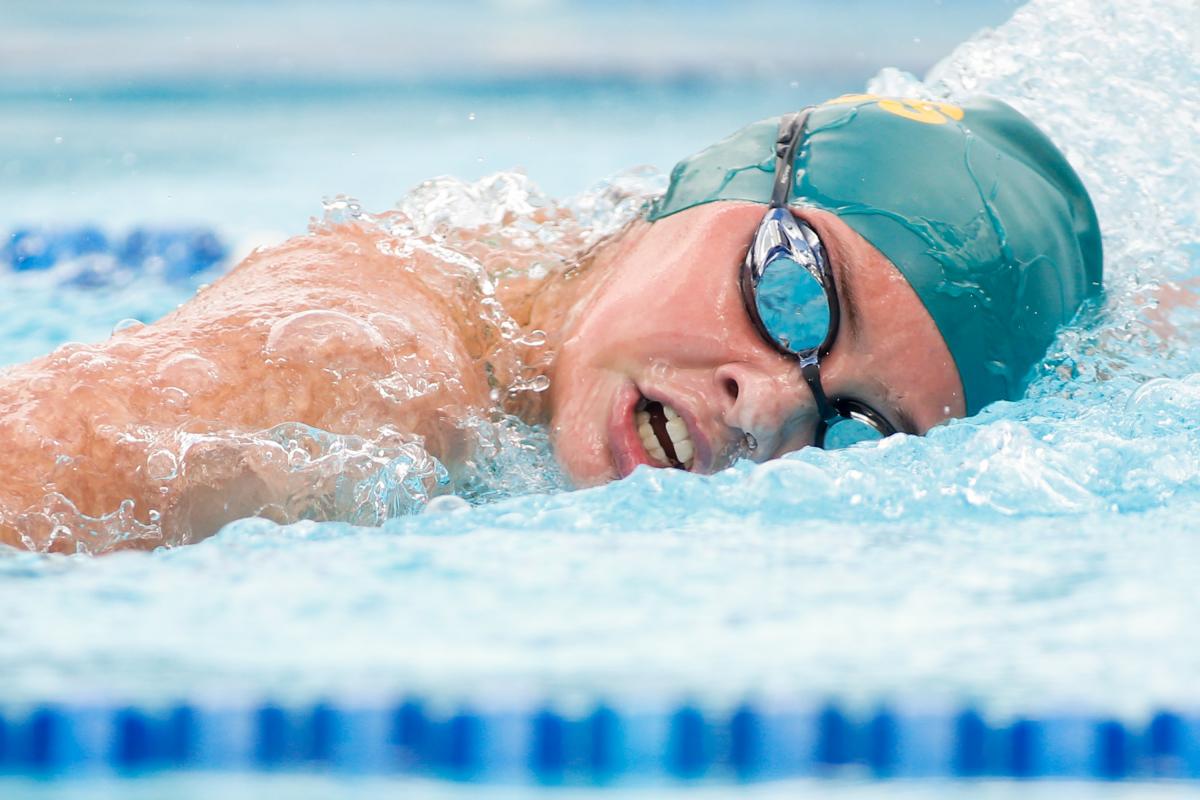 ⒸGetty Images
By IPC
Australia have finished top of the medal standings as the 2014 Pan Pacific Para-Swimming Championships in Pasadena, California, USA, came to a close on Sunday, 10 August.
Winning an incredible 55 gold medals, some 21 more than any other nation, Australia dominated proceedings in Pasadena. This was also backed up by an impressive haul of 24 silver and 16 bronze medals.
Second in the medal table were the USA, who won 115 medals overall, including 34 gold, 49 silver and 32 bronze. They were followed by Brazil with 45 medals (24 gold, 11 silver, 10 bronze), Mexico with 44 (14 gold, 14 silver, 16 bronze), and Canada with 63 (8 gold, 26 silver, 29 bronze).
In one of the first events of the final day, Australia's Ahmed Kelly romped home three seconds ahead of his competitors to claim gold in the men's 50m breaststroke SB3.
In the eagerly anticipated clash between the USA's 12-time Paralympic champion Jessica Long, and Australia's newest star Maddison Elliott, it was the former who narrowly came out on top to win gold in the women's 100m freestyle S8.
More gold was to follow for Long, as she then won the women's 100m breaststroke SB7 in 1:31.48
In the relays, Australia were once again victorious with an impressive performance in the men's 400m freestyle relay 34-points, with Brazil in second and the USA third.
Events were regularly contested between Australia and the USA, and there was more home glory in the final event of the competition.
Newcomer Michelle Konkoly helped the USA close the 2014 Pan Pacific Para-Swimming Championships on a golden note, breaking away from Australia as the anchor of the women's 4x100m 34 point freestyle relay to top the podium.
Konkoly entered the water just behind Australia's 21-year-old Madeline Scott but quickly took a commanding lead, helping Team USA to victory in 4:26.62.
Speaking to the US Paralympic Committee, Konkoly said: "Coming home in that relay, to be honest, I wasn't sure where we were going to be by the end.
"In the medley, Australia were so far ahead of us. When I dove in, I knew it was close. I could see I was passing their girl on the first 50. I just gave it everything I had and left it all in the pool."
Australia came second in 4:31.87 and Canada was third in 4:37.56.
With the Rio 2016 Paralympics just two years away, the other major events in the run-up to the Games include the 2015 IPC Swimming World Championships in Glasgow, Great Britain, and the 2015 Parapan American Games in Toronto, Canada.
For more results from this event, download the Meet Mobile app for iPhone and Android devices.