Bangkok 2022: France aiming high at international debut
'The goal is to make it to the B-Pool in our first World Championships,' captain Franck Cadonna reveals ahead of the C-Pool Worlds in Thailand
23 Nov 2022
Imagen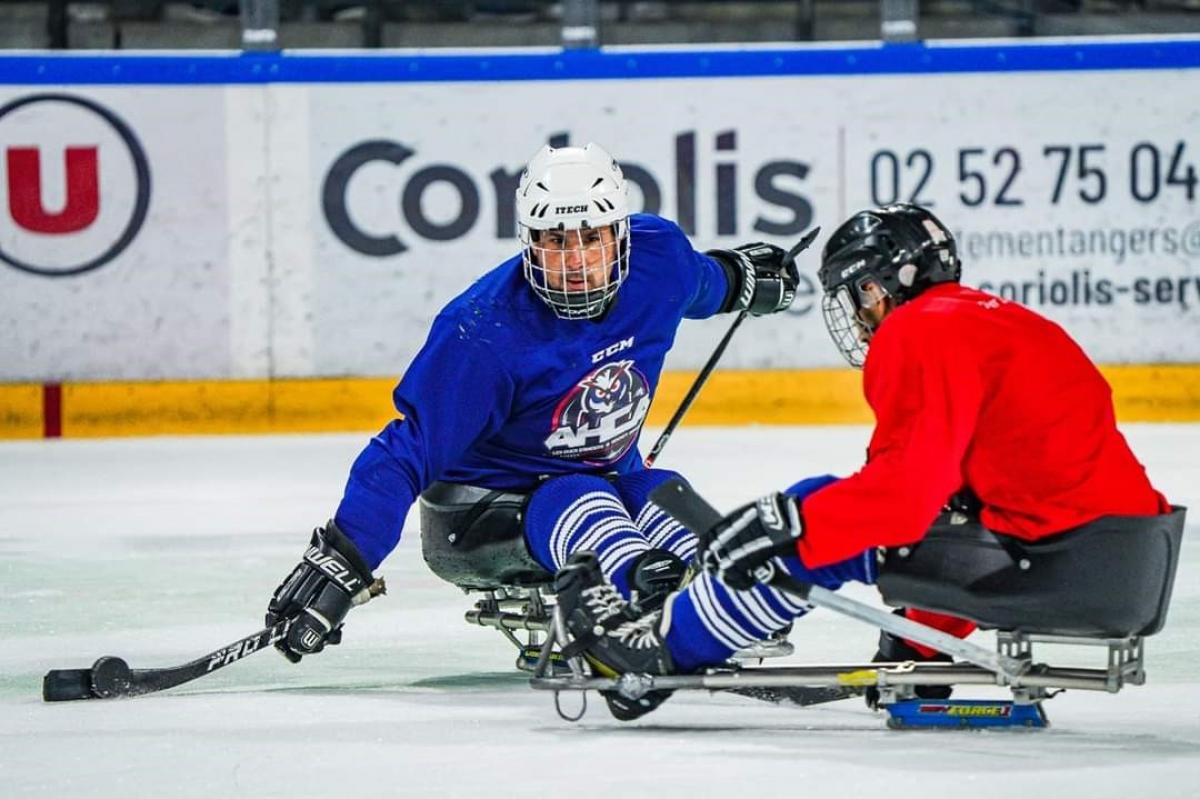 ⒸFranck Cadonna
By Stuart Lieberman | For World Para Ice Hockey
Supported by the French Ice Hockey Federation, for the first time next month France will field a team at a World Para Ice Hockey event. It will be one of six teams competing at the third edition of the World Championships C-Pool from 6-11 December in Bangkok, Thailand, along with Armenia, Austria, Great Britain, Kazakhstan and the host nation.
The event will be a round-robin style tournament with the top finisher advancing to the B-Pool for next season.
France is expected to bring a 13-strong squad led by captain Franck Cadonna and has been rapidly building its programme ever since hosting a "Discovery of Para Ice Hockey" event in April 2021 hosted in Angers by the French Ice Hockey Federation, the Regional League and local clubs.
Below in a Q&A, captain Cadonna gives us a deeper look into how France is growing the game of Para ice hockey.
When and why did you start playing Para ice hockey?
I played 17 years of ice hockey as an able-bodied player before I had my accident. My former hockey team invited me to a training session one day to discover Para ice hockey. I immediately started enjoying the game again.
When and how did France start a Para ice hockey team?
The French team is officially just one year old. The federation has been working on the project for two years but the Covid-19 unfortunately delayed the first official meeting.
What are France's team goals for the World Championships C-Pool?
The goal of the French team is to make it to Pool B for its first World Championships. We will do our best to fulfil the objective of the French Ice Hockey Federation. 
Who are some of the top players on Frances team to watch and why?
The French team is composed of a group of very homogeneous players. We still have a lot to learn and we will give the best of ourselves during these championships.
What is your role as the team captain entail?
My role is to be the liaison between the staff and the players; to make sure that the group is united throughout the tournament and to bring my experience as a hockey player.
While Paris 2024 will be the summer games, does hosting the Paralympics also help with the promotion of winter Paralympic sports in France?
Of course, the winter Paralympic sports are associated with us on the national scene. The tools and levers put in place for development by the CPSF (French Paralympic Sports Committee) benefit all French Para sports.
What does your training consist of and how often does the team train together?
We have very few gatherings under the name of the French team. We try to find rinks where we can all meet and work together. Most of the work is done in our respective clubs.
More information about Bangkok 2022 can be found here.