Berlin 2018: Germany select strong team
Hosts name numerous Paralympic and world champions to the Euros
12 Jul 2018
Imagen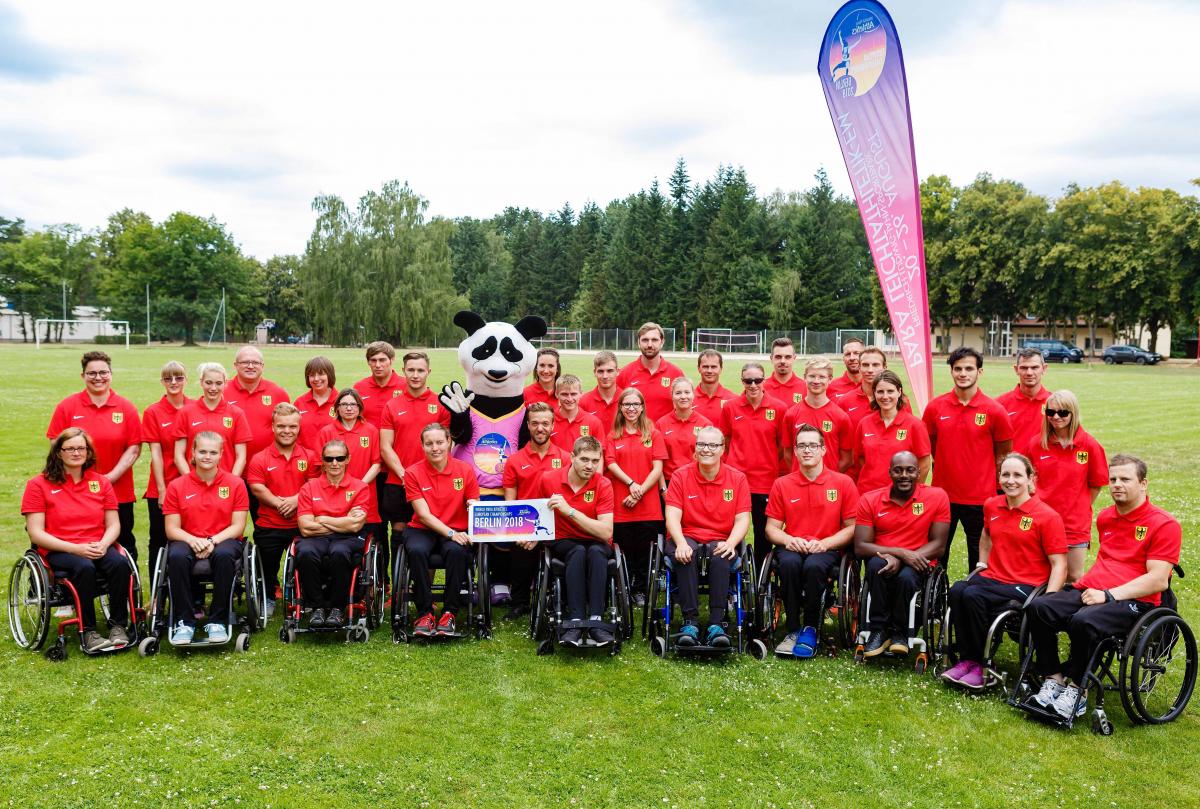 ⒸBihn Truong
Numerous reigning Paralympic winners and world champions, promising young talents and newcomers as well as three local heroes, Germany want to cause a sensation in front of the home crowd at the World Para Athletics European Championships in Berlin.
A total of 41 athletes were selected by national team coach Willi Gernemann for the competition which takes place at Friedrich-Ludwig-Jahn-Sportpark from 20-26 August. The German delegation is almost twice as big as the team at the London 2017 World Para Athletics Championships.
Among them are Paralympic and world champions such as Irmgard Bensusan, Sebastian Dietz, Johannes Floors, Niko Kappel, Birgit Kober, Heinrich Popow, Markus Rehm, Daniel Scheil and Felix Streng as well as ten athletes from the junior team.
The youngest participants are 17 years olds Phil Grolla, Charleen Kosche and Felix Krüsemann. For other 12 athletes, Berlin will represent the international debut in a major competition.
One of them is Ronny Ziesmer, who suffered a spinal cord injury while he was part of Germany gymnastics team preparing the 2004 Olympic Games in Athens, Greece. Now Ziesmer has set a new goal to be at the Tokyo 2020 Paralympic Games.
"It wasn't easy to make the selection. It was our ambition to compete at the home European Championships with a large but also high quality team. With 40 nominated athletes and a guide, our team is almost twice as big as at the World Championships in London last year," said NPC Germany sports director Frank-Thomas Hartleb.
"We not only have numerous Paralympic and world champions with us, but also want to give the youngsters a chance to gain competitive experience on the international stage. With a view to the established forces we hope that they will strike again and build on their great successes from Rio and London," Hartleb added.
Due to injury, however, Paralympic and European gold medallist David Behre, shot put world champion Frederike Koleiski and Léon Schäfer and Tom Sengua Malutedi, members of the 4x100m world champion relay team, will miss out.
Around 650 athletes from 40 countries are expected to compete in 191 medal events at the Berlin 2018 Europeans.
More information on Berlin 2018 can be found online.
Full team:
Lindy Ave – 100m, 200m, 400m, long jump T38
Alhassane Baldé – 800m, 1500m, 5000m T54
Imgard Bensusan – 100m, 200m T44
Johannes Bessel – 400m, 1500m T46
Reinhold Botzel – high jump T46
Marie Brämer-Skowronek – javelin, shot put F34
Vanessa Braun – 100m, 200m, 400m T38
Sebastian Dietz – shot put F36
Janne Engeleiter – 100m, 200m T13
Johannes Floors – 100m, 200m, 400m T62
Phil Grolla – 100m, shot put T/F 46/47
Frances Herrmann – javelin, shot put F34
Johannes Hohl – 400m T20
Niko Kappel – javelin F41
Franz Koalick – 100m, 200m, 400m T/F 38
Birgit Kober – shot put T36
Charleen Kosche – javelin, shot put F34
Felix Krusemann – 1500m T38
Ali Lacin – 200m T61
Andreas Lehmann – javelin F46
Mathias Mester – javelin F41
Juliane Mogge – shot put F36
Katrin Muller-Rottgardt – 100m, 200m, 400m, long jump T12
Alexander Kosenkow – guide to Katrin Muller-Rottgardt
Nicole Nicoleitzik – 100m, 200m T36
Heinrich Popow – 100m T63
Moritz Raykowski – 400m T37
Markus Rehm – long jump T64
Daniel Scheil – javelin, shot put F33
David Scherer – 100m, 200m, 400m, 800m T54
Denis Schmitz – 100m T33
Annegret Schneider – 100m, long jump T37
Mathias Schulze – shot put F46
Felix Streng – 100m, 200m, long jump T64
Maria Tietze – 100m, 200m, long jump T64
Frank Tinnemeier – shot put F63
Tomas Ulbricht – 100m, javelin T/F 12
Hanna Wichmann – javelin, club F32
Martina Willing – discus, shot put, javelin F56
Annika Zeyen – 800m, 1500m, 5000m T54
Ronny Ziesmer – 100m, 200m, club T51