Big Interview: Brazilian football legend Romario
Former footballer-turned-politician Romario Faria is an ambassador for the Paralympic Movement.
24 Aug 2016
Imagen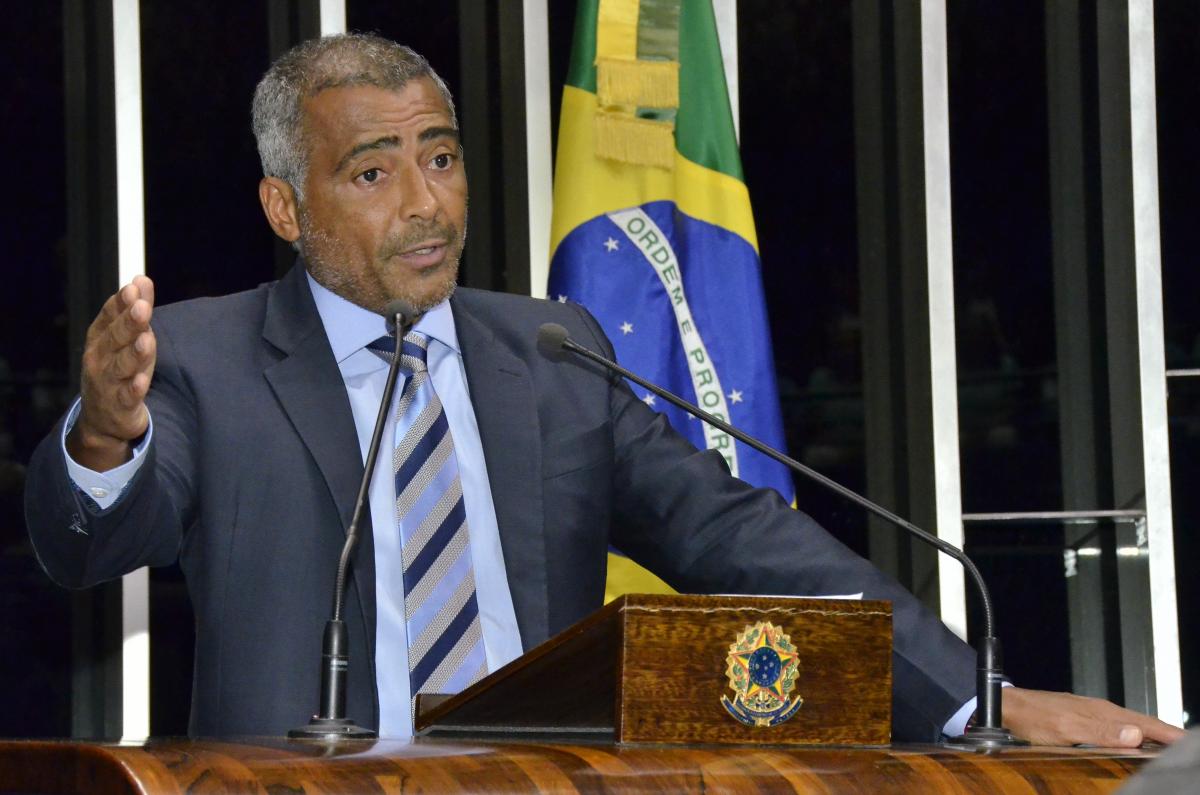 ⒸWaldemir Barreto Agencia Senado
By IPC
"For sure, the Olympic sport is already doing that. Once the Paralympics starts, it will be a great celebration of the national pride."
Brazil is set to host Latin America's first Paralympic Games next month, and one of the country's legendary footballers, Romario Faria, is an advocate for the Paralympic Movement.
Romario led Brazil to the World Cup title in 1994, as well as two COPA America triumphs (1989, 1997), and also was part of Brazil's silver medal team at the Seoul 1988 Olympics. He entered politics in 2010 and is currently a senator in Rio de Janeiro, as well as an ambassador for the Brazilian Paralympic Committee (CPB).
Paralympic.org: How did you get involved in the Paralympic Movement?
Romario: The most concrete involvement happened after my daughter's birth, Ivy, who has Down syndrome. Ivy has opened my eyes for people with impairment matters.
You are part of the CPB's Paralympic Ambassadors Programme. What is your role with the programme and why you believe it is important to grow the Paralympic Movement in Brazil?
Romario: I feel so much honoured to have been invited to be an ambassador. My main role is promoting Paralympic sport and its transforming, changing power. The Paralympic Movement is capable to strike the prejudice against people with an impairment and its achievement will help society comprehend, soon, the capacity of those people. If they can win in sport, they can also do it in their private lives and work. This will "open lots of doors" for people with an impairment and the entire society will enjoy the benefits of that inclusion.
What are some ways you have tried to grow the Paralympic Movement in Brazil and help raise awareness?
Romario: I have some pathways. The main one is my political action, inside of the National Congress. In 2015 we had an important victory to improve the financial resources to Paralympic sports. Furthermore, I use the internet to talk about this subject through my communication channels in social media. Considering all my profiles in those social media channels, I have an audience of almost five million people.
Please explain your first experience with Paralympic sport. How did you learn of it and what were your first impressions?
Romario: I was invited to play in a few Paralympic competitions and, for example, I have played football 5-a-side with athletes with visual impairments. It was a fantastic experience!
For me, I have been known as a "goal maker" and my vision was one of the main senses. But here I felt completely lost on the field. But, like them, I overcame my initial difficulties and could reach the goal, even blindfolded.
Brazil will host Latin America's first Paralympic Games. What impact do you think the Paralympics will have on perceptions in Latin America?
Romario: I hope that more and more people will be impacted by the Paralympic sports and its transforming power. As I said, to be conscious of the capability of people with impairment is important to all people and nations. Furthermore, the competition will encourage more people with an impairment to try the sport and experience its benefits.
How did you decide you wanted to get into politics?
Romario: This happened after Ivy's birth. I realised that people like her need specific care and not all of their parents have the proper conditions to provide to their kids.
As a former athlete, were there any skills and knowledge that transferred well into your political career? How about skills/knowledge that you had to learn when switching to politics?
Romario: The sport is completely different to politics. The reason that brought me to the political career was my determination and courage. I had also to learn a lot of things, studying a couple of subjects to always vote according to the population's interests.
What advice would you give to an athlete who wants to go into politics?
Romario: Firstly, study the political system of his/her country. To know exactly how it works and which is the role of each position, for then identifying in which one he/she could work/act better. And the most important, to have in mind that politics is an instrument to improve the people's lives and not to achieve power or illegal enrichment.
How have sports impacted your life and why would you suggest someone else to take up sports, especially people with an impairment?
Romario: The sport is good for the body and mind. Besides to keep us healthy, teach us to have discipline, focus, respecting the victory/winning and the defeat. This is fundamental to live well. The effects are similar for people with impairment, with the differential point to promote rehabilitation, self-esteem improvement and fighting against prejudice.
Having been a successful football player, is there any advice you could give young athletes who are just beginning their sporting careers?
Romario: Believe in yourself and pursue your dreams.
Do you think we need more sporting legends like you getting involved with the development of sports?
Romario: Sport was so generous with me and I feel that I have the obligation to re-contribute. The more former athletes we have in this involvement, the bigger the chances are for the sport to become stronger. The athlete's view is privileged and can contribute a lot out of the courts, pools and fields.
Brazil has faced political and economic challenges recently. Do you think the Paralympics can restore pride in the Brazilian people?
Romario: For sure, the Olympic sport is already doing that. Once the Paralympics starts, it will be a great celebration of the national pride.
Editor's note: Big Interview is a feature series published once a month on Paralympic.org, bringing exclusive interviews with some of the top figures in the Paralympic Movement.
__
Sport fans from around the world can now buy their Paralympic tickets for Rio 2016 from authorised ticket resellers (ATRs).
The IPC's Global ATR is Jet Set Sports, and Rio 2016 tickets and packages can be purchased on the CoSport website.
Residents of Brazil can buy 2016 Paralympics tickets directly from the Rio 2016 website.
Visa International is the exclusive payment card and the official payment system for the Paralympic Games.