Boost for Singapore Para cycling on road to Tokyo 2020
Sponsorship from finance company EFA Group to aid high performance programme
25 May 2018
Imagen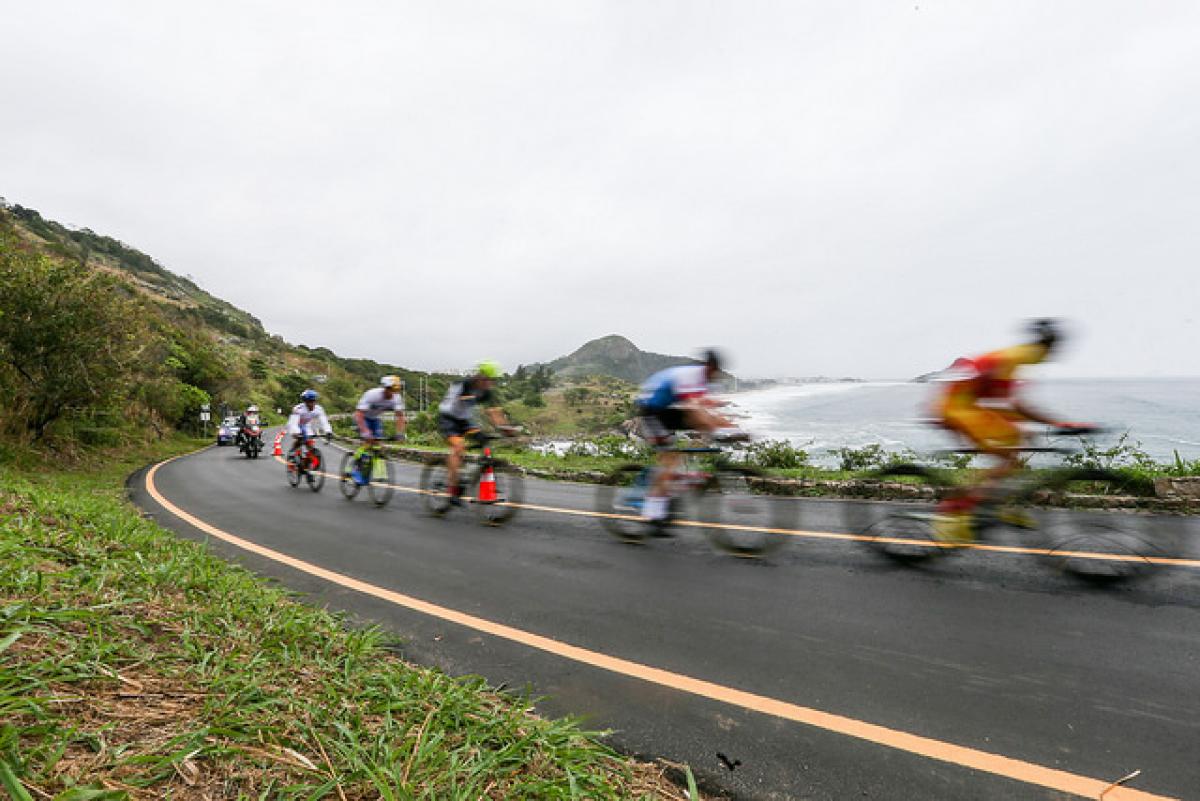 ⒸRioi2016
By SDSC
"This partnership also goes beyond having our logo on a banner or t-shirt. It is a great opportunity for our employees to interact with the athletes and understand how they overcome challenging situations with adaptability and tenacity, an invaluable lesson that applies both professionally and personally."
The Singapore Disability Sports Council (SDSC) is delighted to announce its partnership with EFA Group, on their adoption of the Para Cycling High Performance Programme for 2018. The USD 20,000 sponsorship, together with matching funding that SDSC would qualify for under the OneTeamSingapore Fund, will be channelled to a range of high-performance activities for the Para cycling team starting in May 2018.
The donation marks the first corporate adoption of the Para cycling team. The team debuted at their first major competition – the 9th ASEAN Para Games - last year in Kuala Lumpur, Malaysia, and returned as the most decorated team of the delegation, collecting 14 medals out of a total of 50 won by Singapore.
To date, three Para cyclists have qualified for the Asian Para Games 2018, which will take place in October in Jakarta, Indonesia. The cyclists' performance at the Asian Para Games will be a good benchmark for their potential at the Paralympic Games.
Beyond the great start of the partnership, SDSC and PCFS will provide platforms for EFA employees to learn from the journeys of Para athletes, and bridge their interests with staff volunteer exposure.
"Just as lack of financing should not hamper the growth of good businesses, we believe that no one should be excluded to participate in a sport they excel in because of a disability or insufficient funding. We are confident that by providing them with the right resources and support, this team of high performance athletes can be steered to succeed," said Mr Francois Dotta, CEO of EFA Group.
"This partnership also goes beyond having our logo on a banner or t-shirt. It is a great opportunity for our employees to interact with the athletes and understand how they overcome challenging situations with adaptability and tenacity, an invaluable lesson that applies both professionally and personally."
With the Para cycling team's aspirations taking off under EFA's sponsorship, SDSC is also on the lookout for more partners to adopt other Para sports teams.
Ms Kelly Fan, Executive Director of SDSC, said, "The EFA partnership is based on a new formula we are exploring, whereby the adopter not only accesses a single team, but is offered flexible opportunities across various sports to cater to diverse interests within the organisation. We hope that this new formula will bridge more ardent partners with our talented athletes with disability, and bring them excitement in sharing our discovery of the next Theresa Goh and Yip Pin Xiu."
Singapore International Para Cycling Cup 2018
One of the first high performance initiatives that will benefit from the EFA donation is the national Para cycling race. On Sunday (27 May), SDSC and PCFS will be hosting the Singapore International Para Cycling Cup (SIPC) 2018, an upgraded edition from its inaugural launch in 2017.
The SIPC 2018 would be the first local cycling race to be sanctioned as C1 by Union Cycliste Internationale (UCI), the International Federation for cycling, which means that participants would be clocking UCI points towards qualification for the Tokyo 2020 Paralympic Games. Para cyclists from Malaysia, Thailand and Romania have registered to compete against Team Singapore.