Brazilian Para equestrian team ready to ride
Brazil's Chef D'Equipe hopes her riders and horses can put on performances that draw national interest in the sport.
10 Aug 2016
Imagen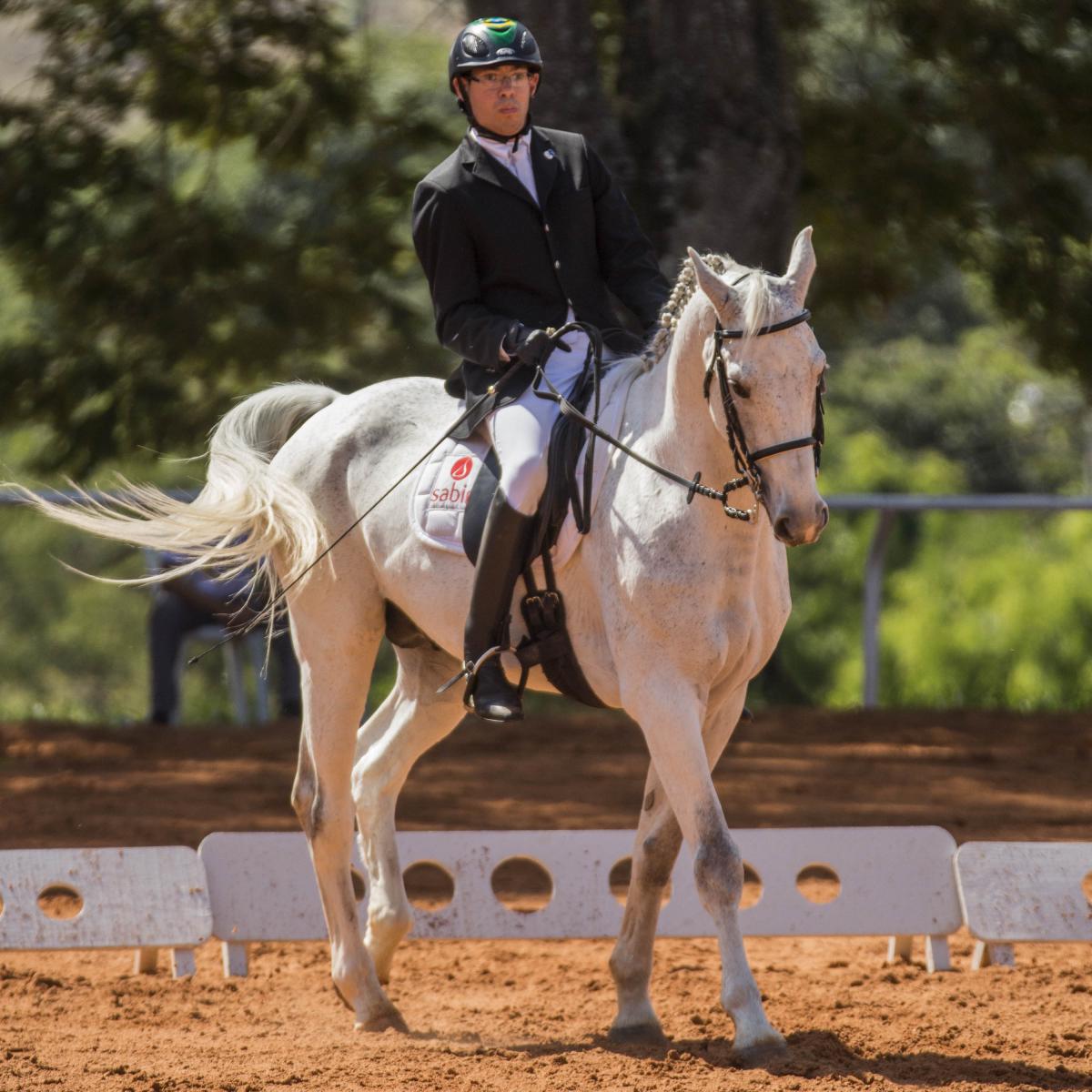 ⒸDaniel Basil/CPB/MPIX
By Robert Howell | For the IPC
"No one has seen blind or disabled riders in Brazil before but I'm sure people will embrace the Paralympic Games."
Brazil's Para equestrian team has collected plenty of air miles competing overseas in Europe. Their Chef D'Equipe Marcela Parsons believes all that travel will pay off in September for the Rio 2016 Paralympic Games.
"We've been to Europe five times now," said Parsons, whose role as Chef D'Equipe is the overall team management for major international competitions. "Our horses are based in France so we always compete in Europe when we can. The horses we'll ride in Rio have only been with us for two months though so everything is new again for Brazil, but it's always like that."
Over the past couple of years, Brazilian riders have frequently competed at a number of three star competitions throughout Europe.
Earlier this summer they were in Europe, then flew home to Brazil early in July. Then they headed back in August for 20 days of intensive training, before flying home again in the run-up to the Games.
"We are confident about this as we have improved for four years, and [we] have found good horses for the team. I think we can do good things in Rio."
Four Brazilian riders are set to compete at Rio 2016: Vera Lucia Mazzili and Sergio Oliva in grade Ia, Marcos Fernandes Alves in grade Ib, and Rodolpho Riskalla in grade III.
Training and competing in Europe, against the likes of powerhouses Great Britain and the Netherlands, gives Parsons confidence that her team can do even better on home soil.
"I think we have a real chance to get medals – I don't know if [it is] gold or silver – but we are expecting something and we are in a good position for a medal in the team competition as well," Parsons said. "We have good riders and most of the time they have 69 or 70 per cent."
While she has high hopes for all four, one in particular stands out.
"For me Sergio Oliva is the one to watch," Parsons said. "But we never know because we also have a new rider in the team – Riskalla. He was a dressage rider but then had meningitis just eight months ago which meant he had to have the lower parts of both legs, one hand, and some fingers amputated. But he took up riding again and is now a very good rider in grade III."
Para equestrian is not a popular sport in Brazil. With that comes challenges in discovering talent; affording to travel, train and compete; and even finding horses to ride.
But the Rio 2016 Paralympic Games are the perfect opportunity to raise the profile of the sport and even draw local interest.
"It is very expensive and we don't have a lot of riders training because they don't have the money to train – even riding as therapy is not available to everyone and is still new," Parsons said. "No one has seen blind or disabled riders in Brazil before but I'm sure people will embrace the Paralympic Games.
"As hosts we have a lot of pressure, of course, but we are very happy because we can show what we can do in Brazil."
Para equestrian will be held 11-16 September at the Olympic Equestrian Centre in Deodoro.
__
Sport fans from around the world can now buy their Paralympic tickets for Rio 2016 from authorised ticket resellers (ATRs)
The IPC's Global ATR is Jet Set Sports, and Rio 2016 tickets and packages can be purchased on the CoSport website.
Residents of Brazil can buy 2016 Paralympics tickets directly from the Rio 2016 website.
Visa International is the exclusive payment card and the official payment system for the Paralympic Games.