Canada to host Tokyo 2020 Wheelchair Rugby Qualification Tournament
Eight nations to compete for the final two spots at Tokyo 2020
07 Dec 2019
Imagen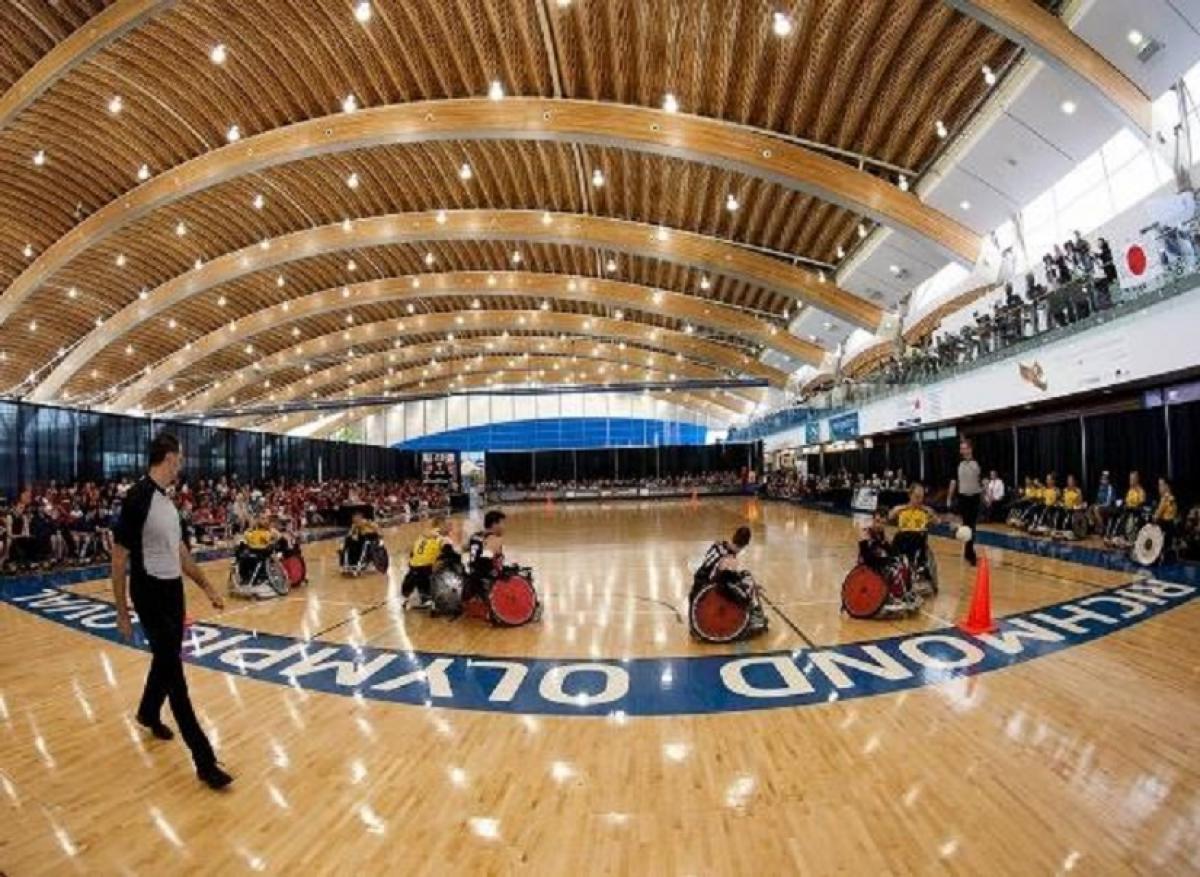 ⒸKevin Bogetti- Smith
By IWRF
The International Wheelchair Rugby Federation (IWRF) has announced that Richmond, Canada, will host the 2020 IWRF Paralympic Qualification Tournament. The event will be held at the Richmond Olympic Oval from 2-9 March 2020.
Eight countries will participate in the Qualification Tournament to determine which will qualify for the last two positions in the wheelchair rugby competition from 26-30 August at the Tokyo 2020 Paralympic Games.
Bids to host the tournament were received from Canada; Paris, France; and Bad Vilbel, Germany, with Canada and France proceeding to the final selection phase. 
"My congratulations to Canada on an excellent presentation and bid package. They have a good reputation in delivering quality wheelchair rugby events. Recognition should also go to France for putting in a strong application and I encourage them to consider more bids, especially as we are already looking at the Paralympics in Paris in 2024," said IWRF President, Richard Allcroft. 
"Good luck to all teams competing in next year's qualification tournament; I know the remaining two slots for Tokyo 2020 will be fiercely competed for."
Laurel Crosby, President of Wheelchair Rugby Canada and BC Wheelchair Sports, said "We are honoured to be selected as hosts for the 2020 IWRF Paralympic Qualification Tournament. We are excited to welcome teams to a world-class wheelchair rugby venue in the Richmond Olympic Oval and know that it's going to be an exciting and spirited competition."
Host Canada will be joined by five teams selected from the 2019 IWRF Zone Championship and two countries from the IWRF World Ranking List, including Brazil, Colombia, France, Germany, South Korea, Sweden, and Thailand. The top two finishers will compete alongside Australia, Denmark, Great Britain, Japan, New Zealand, and the USA in Tokyo.