Canada, Norway take wins on the ice in Torino
Norway beat Italy at home at the International Para Ice Hockey Tournament on Monday (27 February).
28 Feb 2017
Imagen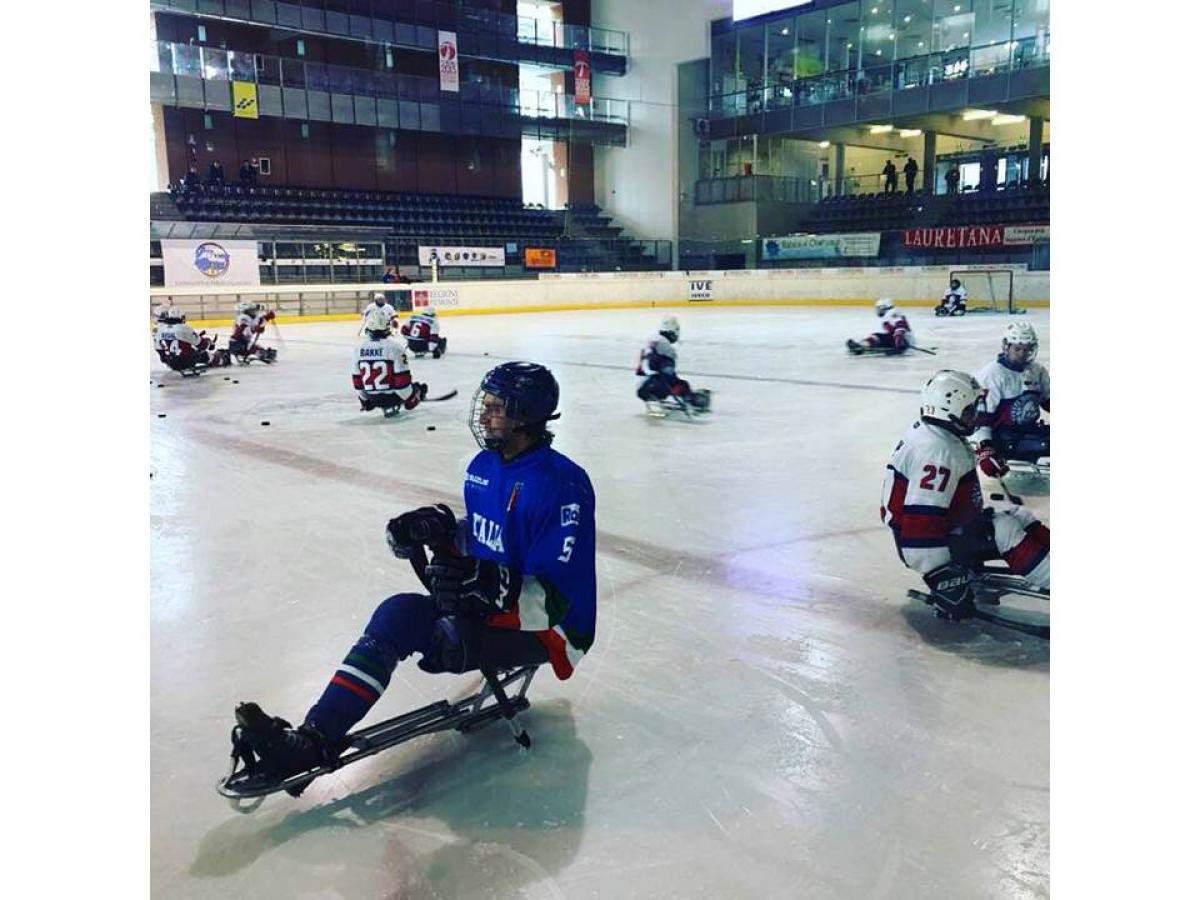 By Sportdipiu
Italy were left disappointed on the opening day of competition at the International Para Ice Hockey Tournament in Torino on Monday (27 February), suffering a 4-2 defeat to Norway at home.
Thomas Jacobsen opened the scoring for Norway in the first minute, before Italy found their rhythm.
Gianluigi Rosa drew the Italians level shortly after the eight minute mark, capitalising on a power play at the end of a long siege. However Loyd Remi Solberg put Norway back in the lead a minute later, with the first period ending 2-1 to the visitors.
Norway continued to push after the break as Italy relied on goaltender Gabriele Araudo to keep their opponents at bay. A fast and furious third period ended scoreless before Audun Bakke put two more goals away for the Norwegians.
Rosa tried to fight back, again on the power play, and managed to find the net for Italy for the last time in the match.
Italy will regroup for their game with Canada on Tuesday (28 February), whilst Norway will play South Korea.
Canada v South Korea – 4-0 (1-0, 1-0, 2-0)
Defending champions Canada showed great pace from the start in their afternoon game against South Korea.
The PyeongChang 2018 hosts managed to hold off the Canadians for 11 minutes before Kevin Sorley capitalised on a power play to give his team a 1-0 lead.
South Korea attacked in the second half of the first period, but could not find the net.
The second and third Canadian goals came from Liam Hickey, before Sorley netted his second – Canada's fourth – goal with just 16 seconds until the buzzer.
As was the case in past editions, all games in Torino will be broadcast in full live on Rai Sport channels, which also will offer highlights and interviews.
Entrance to all games is free to the public.
Game schedule (all time CET)
Tuesday, 28 February
10am: Canada v Italy
3pm: Norway v South Korea
Wednesday, 1 March
10am: South Korea v Italy
3pm: Norway v Canada
Friday, 3 March
10am: semi-final 1 (with Italy)
3pm: semi-final 2
Saturday, 4 March
10am: final 1
1pm: final 2
The Torino International Para Ice Hockey Tournament is one of the last tests before the 2017 World Para Ice Hockey Championships in Gangneung, South Korea, from 11-20 April.
The World Championships will see the top five teams qualify for PyeongChang 2018, with the rest going on to the Qualification Tournament later in 2017.
World and Paralympic champions the USA, Worlds silver medallists Canada, Norway, Italy, Germany, South Korea and Sweden are expected to compete.