Czech Republic take first win at sledge hockey Euros
A 1-0 win over hosts Sweden in Ostersund sees the team get their first points on the board.
07 Apr 2016
Imagen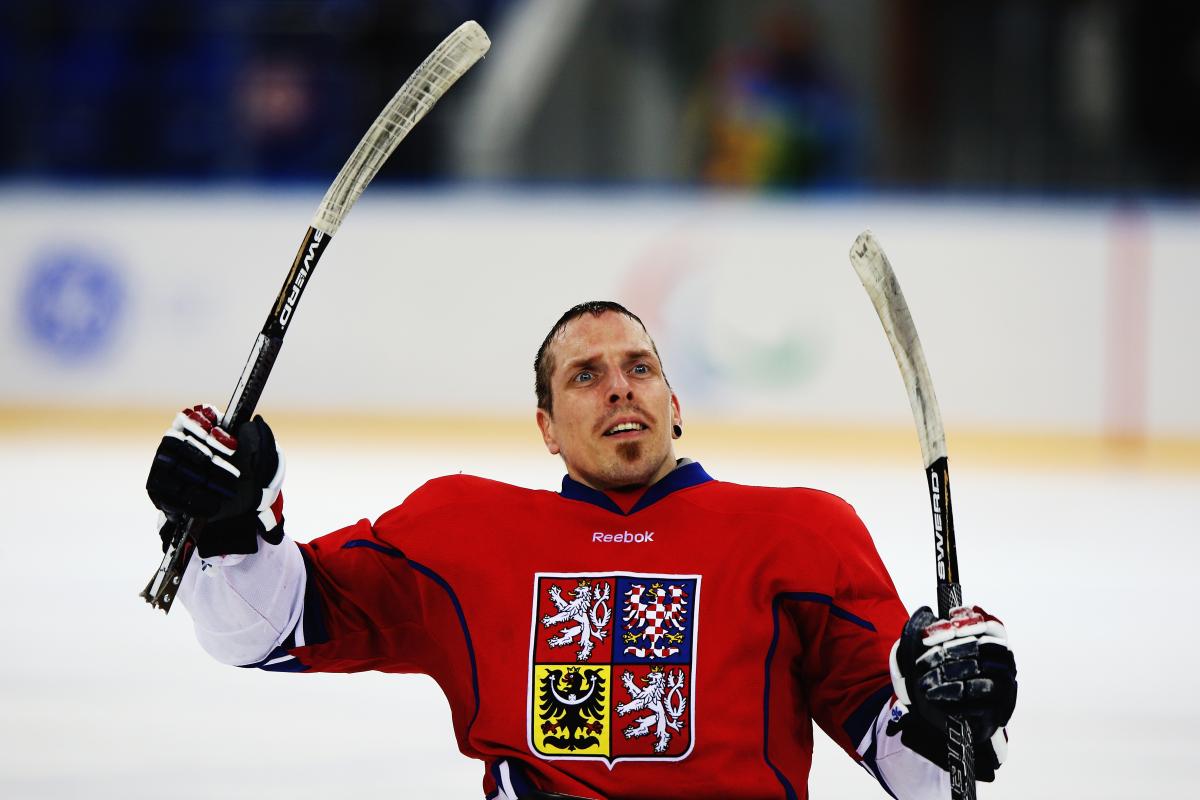 ⒸGetty Images
By Kim McGreal | For the IPC
"Because of all the penalties, we played a lot of time with only four players. But we've been training very hard in penalty killing, which was good."
A heroic goal from Zdenek Krupicka saw the Czech Republic record their first win at the 2016 IPC Ice Sledge Hockey European Championships in Ostersund, Sweden, on Thursday (7 April).
In their game against Sweden, the Czech Republic were not only looking to open their points account but they were also searching for their first goal.
It came courtesy of Krupicka at 13.12 into the first period with assists from Jiri Raul and Jiri Berger.
The game was extremely physical, with both teams making some huge hits. Despite this, there were very few penalties called, allowing the game to flow smoothly.
Sweden battled hard, and when Czech Republic got called for a delay of game penalty with three seconds on the clock, they had a brief two-man advantage. But they could not get past Czech goalkeeper Michal Vadenek, and the final whistle blew, with Sweden falling 1-0.
After day two of the tournament on Wednesday (6 April) three teams remained unbeaten, but the schedule meant that for at least one of them that would change on Thursday.
Both Norway and Italy have had a great start to the tournament, with decisive wins, and are no stranger to playing against each other.
The familiarity meant that the game started quickly, but after 03.33, the first penalty was called. It was to be the start of a game that had a 20 minutes of penalties, divided fairly evenly between the two teams. During a Norway penalty in the first period, Gianluigi Rosa assisted Florian Planker in his third goal of the tournament and Italy took the lead.
Defenseman Rosa has nothing but respect for the Norwegian team. "We've played against Norway for a lot of years, so we're used to them, but it's always a tough game," he said.
"Because of all the penalties, we played a lot of time with only four players. But we've been training very hard in penalty killing, which was good," he added with a smile.
The extra training paid off, as Italy successfully shut out their opponents, even when they were a player short, keeping the score at 1-0.
Russia v Germany started with Russia picking up where they had left off Wednesday. They came out and dominated the ice from the start, peppering goalkeeper Klaus Brzoska with shots. When Germany received a penalty for having too many players on the ice, the Russian power play unit swooped in. Andrey Sokolov got the scoring started at 05.39, with an assist from Maksim Kuzminykh.
From that point on, the goals for Russia came steadily and Broszka faced more than 50 shots over the three periods.
Russia also made the choice to pull their goalkeeper for an extra attacker, despite a comfortable 14-0 lead. However, in a surprising move, Germany decided to mirror their opponents, and with two minutes left in the period, there were 12 skaters and no goalkeepers on the ice.
Russia accumulated a further three goals in that time, but German Coach Andreas Pokorny insists that it was the right thing for his team to do. He believes that the Russian team were playing at a higher level than them and he wanted to prove that, as far as his team were concerned, the score did not matter. They just wanted to play as well as they could right up until the end.
"We said, okay, this is not our level, and we let every player play. In our last two games [on Saturday and Sunday] we can see how far we have come," he said.
The game finished with a score of 17-0, which included hat tricks for Evgenii Petrov and Konstatin Shikhov.
Russia remain at the top of the table at the end of the third day. Their captain Dmitrii Lisov currently leads the tournament in points (six goals, seven assists).
Friday (8 April) is a rest day for the teams, with competition resuming on Saturday (9 April).
Full statistics and standings can be found at the unofficial event website where games are also being streamed live each day.
Pictures are available at the IPC's Flickr account.