Day 3: Paralympic Games preview
Athletics takes centerstage and judo starts action, while swimming and track cycling go on awarding medals
26 Aug 2021
Imagen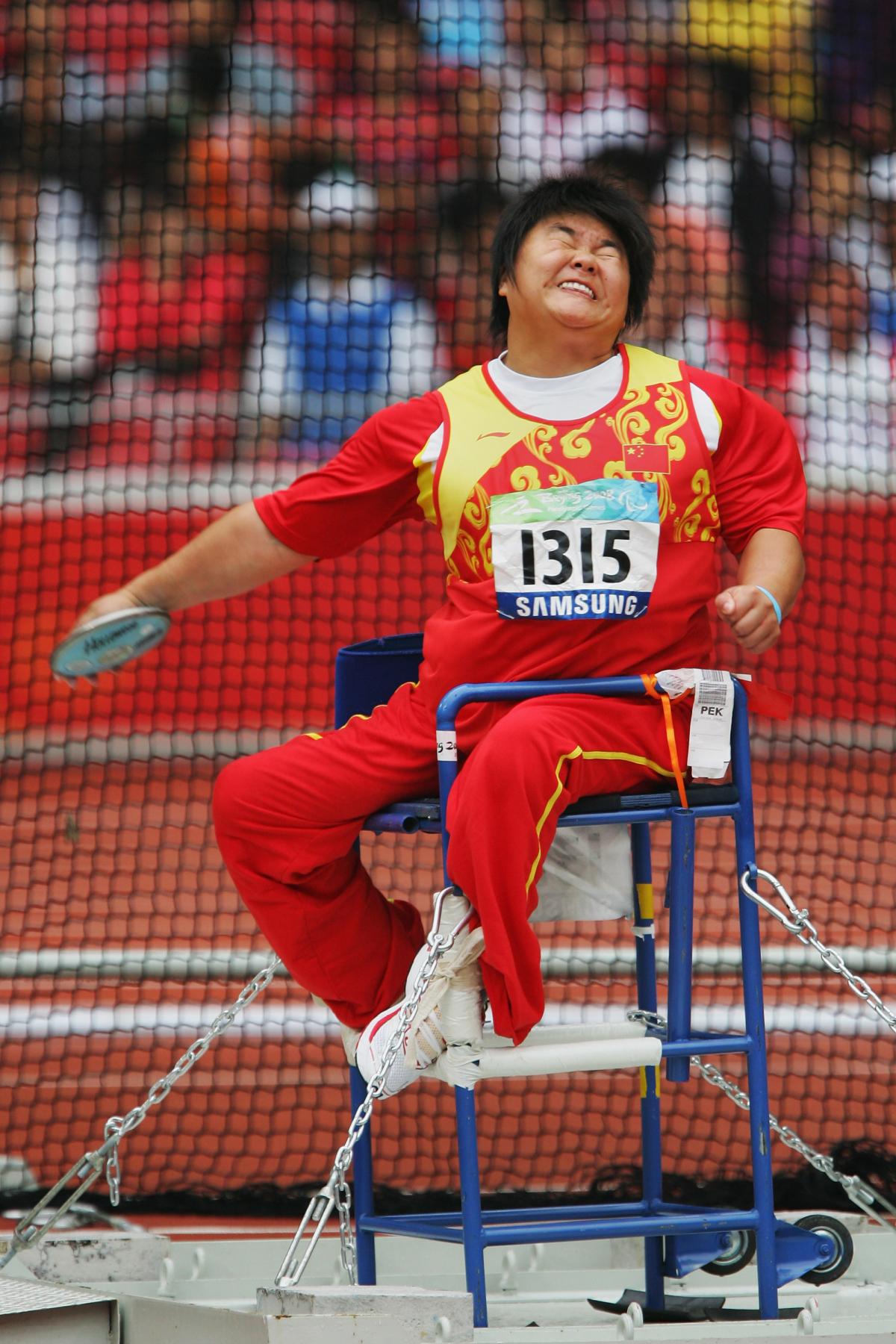 By IPC
The third day of competitions at the Tokyo 2020 Paralympic Games will see athletics taking centerstage. The Nippon Budokan will reverberate with the battle cries of the judokas as 140 participants will take to the mats in the next three days.
The Tokyo Aquatic Center will have another busy day and it will be the same at the Izu Velodrome where track cycling action will continue. The archers will take aim in individual men's and women's compound and recurve sections for the ranking rounds.
A total of 45 finals will be held on what would be one of the busiest days at Tokyo 2020.
ATHLETICS
Timing: 9:30 - 13:33 JST and 19:00 - 22:10 JST
Athletics is the crown jewel of all multi-sports events and Tokyo 2020 will not be much different as one in every four participants will be competing in Para athletics. The first day will see 14 finals being conducted in track and field in two sessions — six of the finals will take place in the morning session with the men's 5000m T11 winner receiving the first Para athletics gold medal.
The women's discus throw F55 will have China's Feixia Dong defending her title but she may face a tough challenge from Colombia's Erica Castano, the current world champion.
Fourth-placed at Rio 2016, Castano forced Dong to settle for silver at the Dubai 2019 Worlds. Latvia's Diana Daditze is another one to keep an eye on as the London 2017 world champion and bronze medallist in Rio and Dubai will be hoping to reclaim gold in Tokyo.
The women's long jump T11 looks like an open event with plenty of medal contenders. Topping the list of contenders is Ukraine's European champion and silver medallist at Dubai World Championships in 2019, Yuliia Pavlenko, and Brazil's Lorena Spoladore, who won bronze at Rio 2016. World record holder Silvania Costa of Brazil will be making a return to a major Para-athletics event; after being out for 16 months in 2019 due to a doping suspension -- and due to childbirth before after 2016, to defend her Rio 2016 gold medal.
Tunisia's Raoua Tlili will be the one to beat in the women's shot put F41. Three-time world champion and defending champion, she will face strong opposition from two athletes making their Paralympic debut — Argentina's Antonella Ruiz Diaz, silver at Dubai 2019, and Morocco's Youssra Karim.
Kenya, hoping to dominate the middle and distance running, is likely to start that with a medal in the men's 5000m T11 with Rio 2016 bronze medallist Wilson Bii and Rodgers Kiprop, who made his international debut in 2019, among top contenders. Japan's Kenya Karasawa is the World No 1 in this event and a big hope for the hosts.
The first female track racer to be crowned Paralympic champion will come in the women's 100m T35. Australia's world record holder and Rio 2016 silver medallist Isis Holt will be going for her first Paralympic gold against Dubai 2019 world champion Maria Lyle of Great Britain. China's Zhou Xia will be defending her Paralympic title in her first major event since the London 2017 World Championships.
Australia's Isis Holt
The spotlight in the evening session will be on Bulgaria's Ruzhdi Ruzhdi in men's shot put F55. Rio 2016 champion Ruzhdi looks set to add another gold to his impressive collection that includes gold in the last three World Championships and four European Championships, including this year's tournament in Bydgoszcz.
USA's Lex Gillette will be going for the only gold that has eluded him in the men's long jump T11 final. A two-time world champion, Gillette has four Paralympic silver medals and has been the No 2 since Athens 2004.
 Also, watch out for Algeria's Mounia Gasmi in the women's club throw F32 final. Silver medalist at London 2012 and Rio 2016, she will face tough competition from Ukraine's Anastasia Moskalenko, the two-time European champion.
 The event will mark the Games debut of Alia Issa, one of the six athletes and the only woman to compete for the Refugee Paralympic Team (RPT) at Tokyo 2020.
 The men's 100m T47 final will have two-time world champion Petrucio Ferreira going for the speed record -- the fastest at T2020. Only Ireland's Jason Smyth has been faster than him in Paralympic history.
 Smyth clocked 10.46 to win gold in the men's 100m T12 at London 2012. Ferreira's Paralympic record is currently at 10.57 from his Rio 2016 gold medal. But the Brazilian became the fastest male sprinter ever in a World Para Athletics Championships with his 10.42 run at Dubai 2019.
SWIMMING
Timing: 9:00 - 11:30 and 17:00 - 20:30
The Tokyo Aquatics Center will be buzzing again as para-swimming action will continue at the Tokyo 2020 with 14 finals scheduled on Day 3.
 The finals at the Tokyo Aquatics Centre will be conducted in the afternoon with the men's 100m backstroke S12 being the first medal event in the afternoon session starting at 5:00 pm JST with Ukraine's Sergii Klippert the man to beat as the reigning Paralympic champion from Rio 2016.
The 32-year-old Klippert won two silvers at the Athens 2004 and Beijing 2008 adding them to his remarkable medals tally in the 100m backstroke S12. He also won the silver medal at the Glasgow 2015 World Championships, as well as two European Championship medals.
His compatriot Iaroslav Denysenko will be Klippert's main threat in Tokyo. He is the reigning world champion and Dublin 2018 European Championships gold medallist. Denysenko is coming to the Tokyo 2020 Paralympic Games in fine form as the fastest man of the year in the event setting the best time at the World Series in Berlin in June.
Klippert is the reigning Paralympic champion in the men's 100m backstroke S12
American Paralympic legend Jessica Long, who has won 13 gold, six silver, and four bronze medals since Athens 2004, will make her first appearance at Tokyo 2020 in the women's 100m backstroke S8. She is the favourite to win gold as a three-time Paralympic medallist and three-time world champion in the event.
Watch out for the men's 200m freestyle S14 with Great Britain's Thomas Hamer in action. He made a return to the pool after almost a year and a half of absence with a silver medal at the Madeira 2020 European Championships. He will be keen to improve on his silver from Rio 2016.
Liam Schluter from Australia is the fastest man this year with a time set in Adelaide in June. Right behind him is Brazil's Gabriel Bandeira who won the European Open Championships with a new Americas record on the way to victory.
The world's fastest vision-impaired swimmers will be in the pool next. In the men's 50m freestyle S11 final, Mexico City 2017 world champion and Madeira 2020 European champion Edgaras Matakas will be going for his Paralympic medal in the event. The Lithuanian set the fastest time this year during the Euros in May.
Brazil's Wendell Belarmino is the second-fastest man in 2021 and the reigning world champion from London 2019.
Karolina Pelendritou from Cyprus is the world record holder in the women's 50m freestyle S11 with a time set at the Berlin Word Series in June. Lisette Bruinsma from the Netherlands and Jia Ma from China, are second and third on this year's ranking.
Bruinsma is also the bronze medallist from the Rio 2016 Paralympics, the silver medallist from the London 2019 Worlds, and Dublin 2018 Euros. Maryna Piddubna from Ukraine is another contender for the medal as the reigning world and European champion.
TRACK CYCLING
Timing: 10:00 - 16:30 JST
Five gold medals will be on offer starting with the Women's C1-3 500m time trial. Australia's Amanda Reid will be the favourite in C2 as she holds the world record of 38.918 seconds set in Brisbane last year. She may get a tough fight from the Netherlands' Alyda Norbruis who holds the Paralympic Games record of 39.631.
In the men's C1-3 1000m time Trial, all eyes will be on Li Zhangyu of China - the reigning world and Paralympics record holder, as he goes about chasing another medal in the Paralympic Games after his success at Rio.
 Other finals include women's C4-5 500m time trial, men's C4-5 4000m individual pursuit final, and men's C5 4000m individual pursuit final.
 JUDO
Timing: 10:30 - 13:30 JST and 16:00-18:40 JST
The first day of action on the judo mats at Nippon Budokan will have four medals decided on opening day. The morning session will be devoted to preliminary round bouts and repechage events.
The evening session will see finals in Women's 48kg, men's 60kg women's 52kg, and men's 66kg.
WATCH OUT FOR
Sandrine Martinet (FRA): a women's 48kg judoka, she won gold in the Rio 2016 in 52kg in her fourth Paralympic Games. Martinet, who broke her ankle in London 2012 and finishing fifth, was determined to come back to Brazil and grab the gold that had so far eluded her. She has gone from strength to strength after moving down the weight category and will be the one to beat in Tokyo 2020.
Sandrine Martinet 
EQUESTRIAN
Timing: 16:00 JST and 19:14 JST
Only two finals -- Dressage Individual Test - Grade I and Dressage Individual Test - Grade III -- are on the schedule as the competitions will now move to Dressage Team event followed by freestyle tests.
 Watch out for Roxanne Trunnell (USA) In the Grade 1 Test as she currently holds the world record score for the individual test, a mammoth 83.334%. Trunnell is the current world No. 1 across all grades. She made her first global championship podium at the World Equestrian Games in 2018, picking up a bronze in the grade I freestyle, and has since gone from strength to strength winning countless three-star competitions in the US.
 POWERLIFTING
Timing: 11:00, 13:00, 16:30 and 18:30 JST
Four gold medals will be decided with powerhouse Egypt hoping to dominate the men's events.
 The men's up to 59kg category will kickstart the action and will be one of the highlights of the day. Three-time Paralympic champion Sherif Osman aiming for his fourth title with a new world record in Tokyo.
 The Para Powerlifting legend currently holds the men's up to 59kg world record at 211kg from the Rio 2016 Games.
 The task at hand will be an easy one for Osman with a star-studded line-up waiting to throw thrilling action.
Osman aims for his fourth title with a new world record 
China's Qi Yongkai, Nur-Sultan 2019 Worlds silver medallist; Great Britain's Rio 2016 silver medallist Ali Jawad; and Chile's reigning Lima 2019 Parapan American champion Juan Carlos Garrido in fray for a podium finish.
The other finals are in Women's 50kg, Women's 55kg and Men's 65kg.
WHEELCHAIR FENCING
Timing: 8:30 - 19:30 JST
The men's and women's epee team competitions will be contested on August 27. Preliminary rounds will be conducted in the morning and the bronze medal and gold medal matches scheduled in the evening.
China will be the top contender with France and Italy, the most successful countries in wheelchair fencing till now, hoping to wrest the initiative from them.