Refugee Paralympic Team athletes ready to 'make dreams come true' in the Games
For swimmer Abbas Karimi and athlete Alia Issa, competing at the Tokyo 2020 Paralympics is the greatest step of an arduous journey
26 Aug 2021
Imagen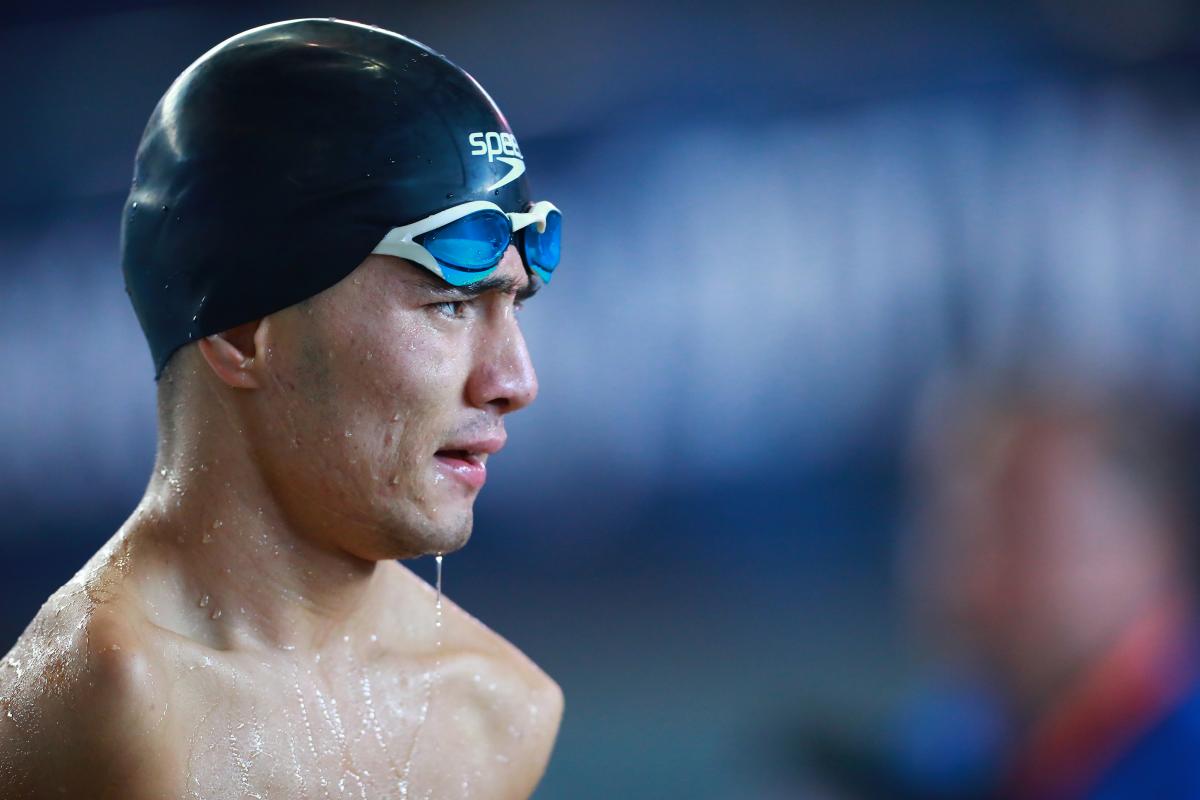 By Teddy Katz | for IPC
On his Instagram account, Refugee Paralympic Team swimmer Abbas Karimi has a picture of himself posing in the middle of the pool at the Tokyo Aquatic Centre with the caption "Dream Came True".
To truly understand what he means, consider the seemingly insurmountable odds he overcame to get here.
Born without arms in Afghanistan, Karimi was bullied and called names as a child.  Now at the Tokyo 2020 Paralympic Games, he hopes his story will provide hope to the millions of refugees around the world especially those with a disability.
 At 13, Karimi cautiously jumped into a swimming pool for the first time wearing a life jacket.  It didn't take long before he became Afghan champion and started dreaming of bigger things. Back in May, he told the IPC "Swimming saved my life".
He added, "I believe God took my arms by mistake, but he gave me a talent in my feet."
At 16 with bombs going off in Afghanistan, he fled to safety.
He nearly froze to death crossing the mountains into Iran.  Karimi lived for four years in refugee camps in Turkey looking for ways to practice swimming twice a day.  Now in Tokyo, the 24-year-old looks back on that journey.
"I've fought nine years for this moment.  It's been a long, sometimes dangerous, and very difficult journey.  I've had to carve my own path living on my own away from my family.  But all that hard work has paid off.  My dream is finally coming true."
Today, he'll be racing here in Tokyo in the S5 50m Butterfly, his best event, hoping magic can strike twice.
At the Mexico 2017 World Para Swimming Championships, he became the first refugee athlete to win a Para world championship medal. 
"I'm amazed when I see the determination of Abbas," says Refugee Paralympic Team Chef de Mission, Ileana Rodriguez.  She adds, "he has the heart of a champion and I have no doubt that he will do great things at these games."
Karimi isn't the only member of the Refugee Paralympic Team trying to blaze a new trail at these games for other refugees to follow.
The first ever female on the Refugee Paralympic Team, Alia Issa, competes in the final of club throw tonight at the Tokyo National Stadium.
Issa has made rapid strides in the event where athletes toss the club, which is like a wooden bowling pin, as far as they can.  
"I really want to make a name for myself in my sport.  That way I can really be a role model for others especially other female refugee athletes with a disability around the world," Issa says.
She adds, she never expected that one day she'd be competing at the Tokyo 2020 Paralympic Games.  
"I want them (other girls) to see that if they get out of the house and try sport, it can change their lives like it did for me."
The Chef de Mission of the team, Rodriguez, says Issa is a great inspiration for others.
"Alia is always so positive and so happy.  Seeing how far she has come in so little time I truly believe she's a bright light ready to shine."
A third member of the Refugee Paralympic Team, Shahrad Nasajpour, has withdrawn from the shotput event tonight.  Nasajpour has had an ongoing knee injury.  He is not competing to minimize the risk of further injury that would prohibit him from participating in the discus later in the games.