Al Hussein to open much-awaited Refugee Paralympic Team participation at Tokyo 2020
Class 8 swimmer is the first athlete of the six-member team to compete in the Paralympic Games
26 Aug 2021
Imagen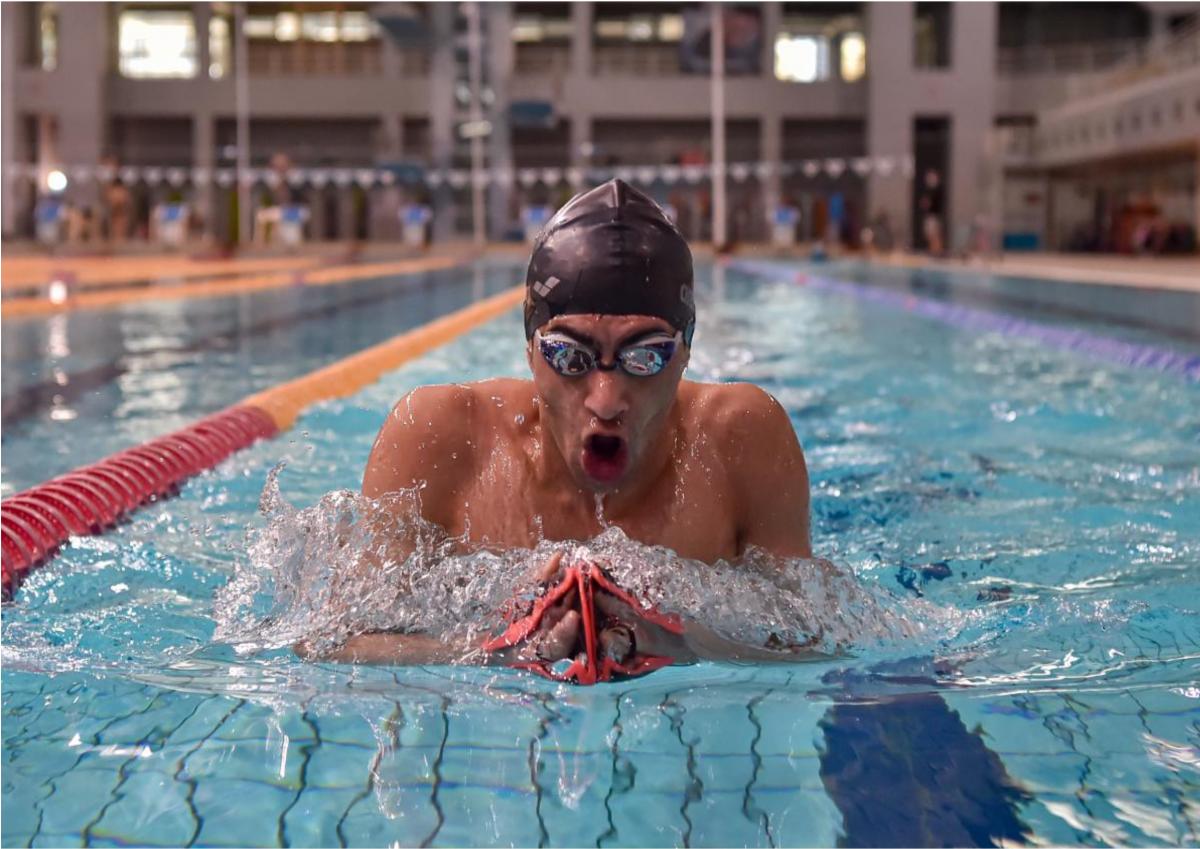 ⒸIPC
By Teddy Katz | for IPC
Ibrahim Al Hussein has had this day circled on his calendar ever since the Rio 2016 Paralympic Games ended.
Al Hussein will be the first of the six-member Refugee Paralympic Team to be competing at the Tokyo 2020 Paralympic Games when the 100m breaststroke SB8 takes place this morning at the Tokyo Aquatic Centre.
Al Hussein made history in Rio carrying the flag into the Opening Ceremony for what was then called the Independent Paralympic Team, which featured Al Hussein and an asylee athlete competing under the Paralympic flag.
Now he's one of the veterans on a team that means so much to him.
"The Refugee Paralympic Team is more than a team, it's a family," Al Hussein says.  "It's giving hope to the 12 million displaced people around the world with a disability.  I want to send them a message that nothing is impossible to continue things no matter what happens.  I am here as an example."
Al Hussein started swimming at five and grew up as an aspiring athlete in Syria.  When he saw swimming star Michael Phelps star at the 2004 Olympics in Greece, he started dreaming of getting to that same stage.
That changed in an instant when the war broke out in Syria more than a decade ago. In 2012, one of his friends was shot.  Al Hussein and a few other friends went to save their friend from bleeding to death when another bomb exploded. It shattered both his right leg and his dream, at the time.
He fled to safety in Turkey, before making the treacherous journey in a dinghy to Greece.  In 2014 while living there, he rediscovered sport and started dreaming about going to the Paralympics.
"When I got back into swimming, a lot of people doubted and taunted me.  They told me, 'You're a refugee.  You're disabled.  You're never really going to get anywhere.  I had hope that if I persevered, something would materialize."
In Tokyo, Al Hussein already has a big cheering section.  He has plans to do a virtual chat with school children. 
Along with the rest of the Refugee Paralympic Team, he has received several thousand paper airplanes with messages of good luck and support from Bunkyo Ward.  
Bunkyo is an area around Tokyo that is the official host town for the team.  It's now hosting online events because of COVID-19 countermeasures and Bunkyo is finding creative ways to cheer on the team, including with the messages.
One from a five grader was directed specifically to Al Hussein.
"Dear Ibrahim, I love swimming and other water sports," the letter read. "I was surprised to learn that an athlete like you who is refugee competes in the Paralympics.  I imagine the war experience was painful, but please do your best at the Paralympics.  Go for gold!"
Maybe the pain of what he has experienced in the past and almost dying has helped Al Hussein relish every moment.
That's why on the bus rides with the team, Al Hussein who has been one of the team leaders can be seen waving to almost everybody he can in Japan.  The team tells him he is like a politician looking to get re-elected.
Al Hussein doesn't mind the joking.  He'll be the first one cheering them on after he finishes racing tomorrow.
Thursday will be a busy day for the Refugee Paralympic Team.  Swimmer Abbas Karimi will be fighting for a medal in 50m butterfly.
At Japan National Stadium tomorrow night, Shahrad Nasajpour will participate in shotput and the first female on the Refugee Paralympic Team, Alia Issa, will compete in her only event, club throw.